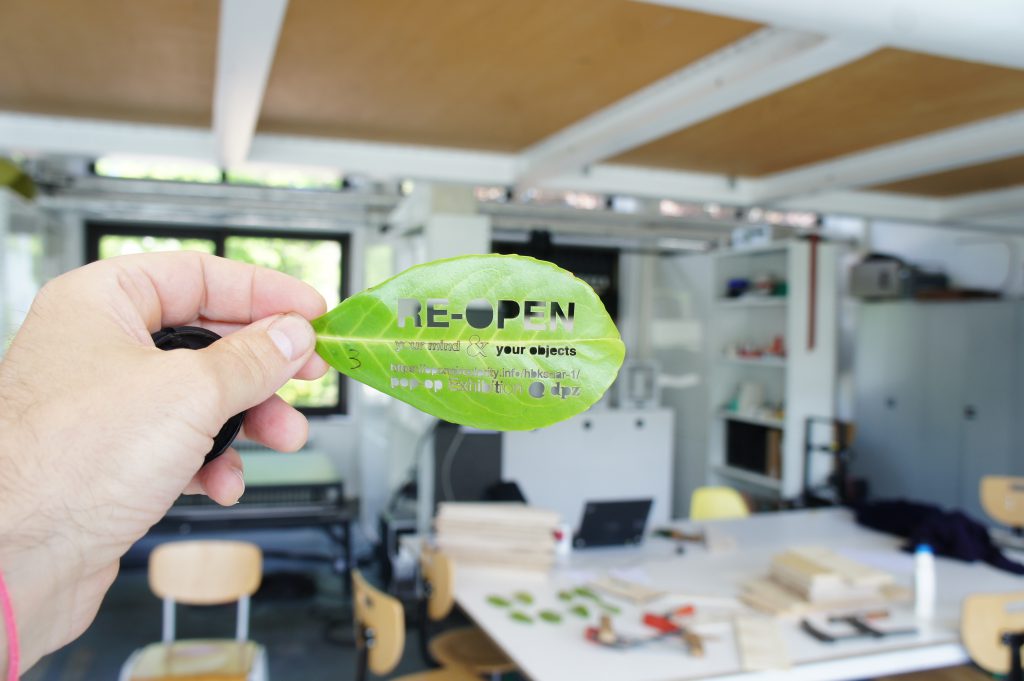 → 
Deutsch & English
In the past months we were able to create two exhibitions in Germany and if you happen to be in Berlin in the next weeks or months you still have the chance to see one of them…
*
–
№1 Palast der Projekte Abschlussausstellung
In unserem Projekt "der Palast der Projekte – die Ökostadt" haben wir übers Schuljahr hinweg 17 künstlerische Workshops zu wechselnden Nachhaltigkeitsthemen entwickelt und als Nachmachanleitungen dokumentiert.
Während des Projektes wurden die Ergebnisse in einem Palast aus PET-Flaschen gesammelt und ausgestellt. Nach der großen "ÖKOSTADT-Abschluss-Demo" wurden die besten Arbeits-Ergebnisse zusammengenommen und im Kiezanker 36 in Berlin Kreuzberg ausgestellt. Die Ausstellung ist interaktiv; über die QR-Codes neben den Exponaten kommen die Besucher*innen auf die jeweiligen Anleitungen der Workshops.
Die Ausstellung steht für unbestimmte Zeit und freut sich über Besuch. Im Zweifel kurz vorm Besuch beim Kiezanker 36 nachfragen, wann offen ist und ob die Ausstellung noch da ist.
Hier ein paar Eindrücke von der Ausstellung. Mehr Bilder gibt es im dazugehörigen Flickr-Album.
Videorundgang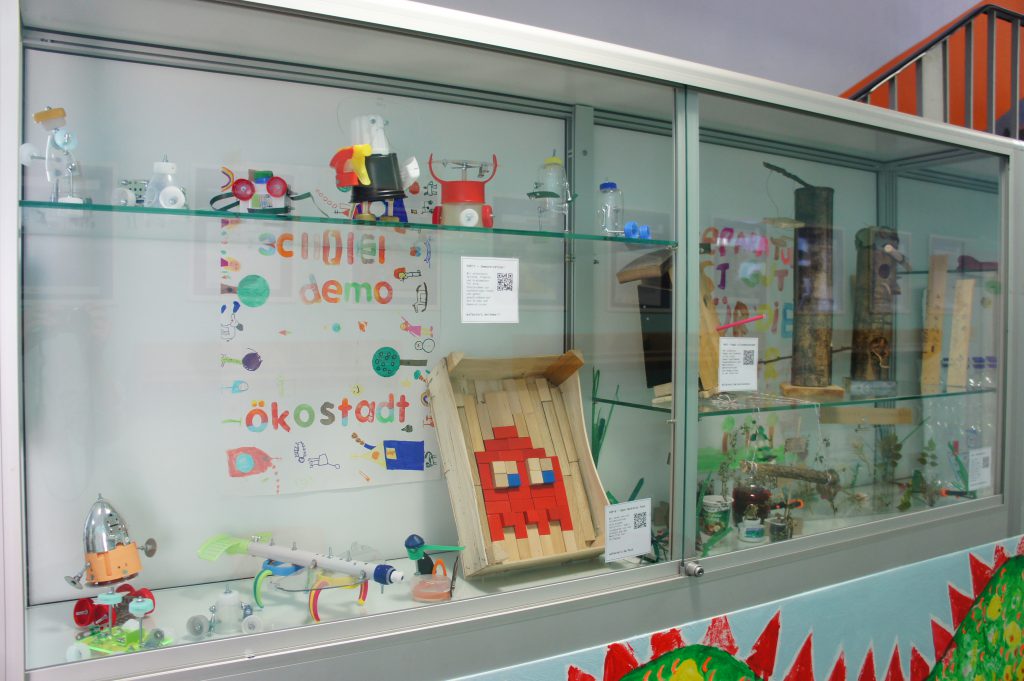 Transformers – Open Bauklotz Font – Schülerdemo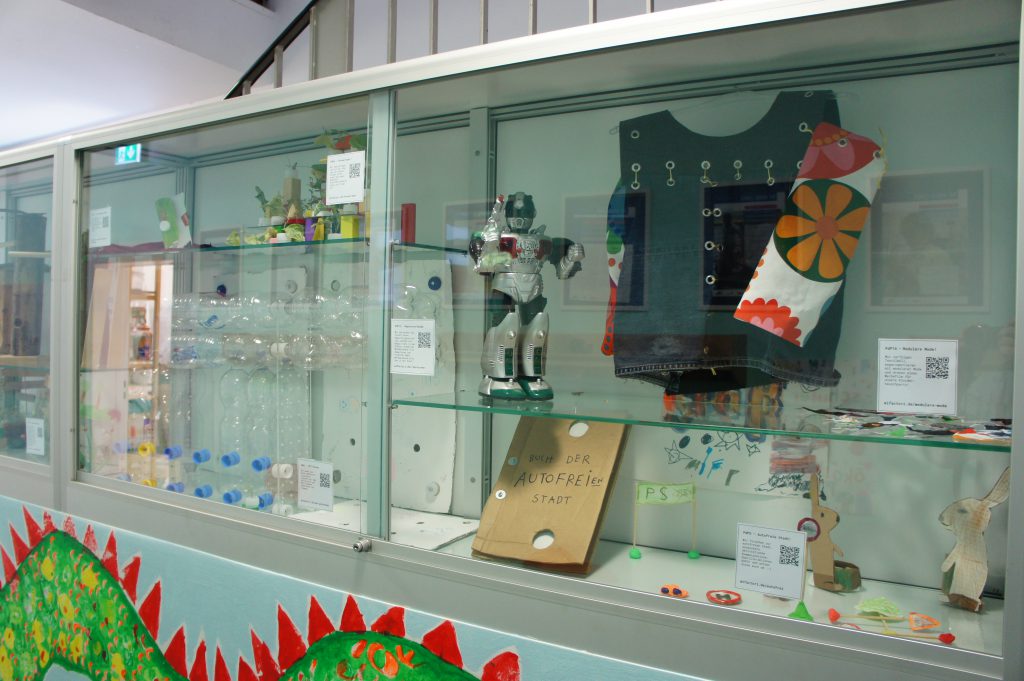 Modulare Mode – Reparaturstadt – Autofrei – PET-Palast – Farmscraper – Zero Waste Stadt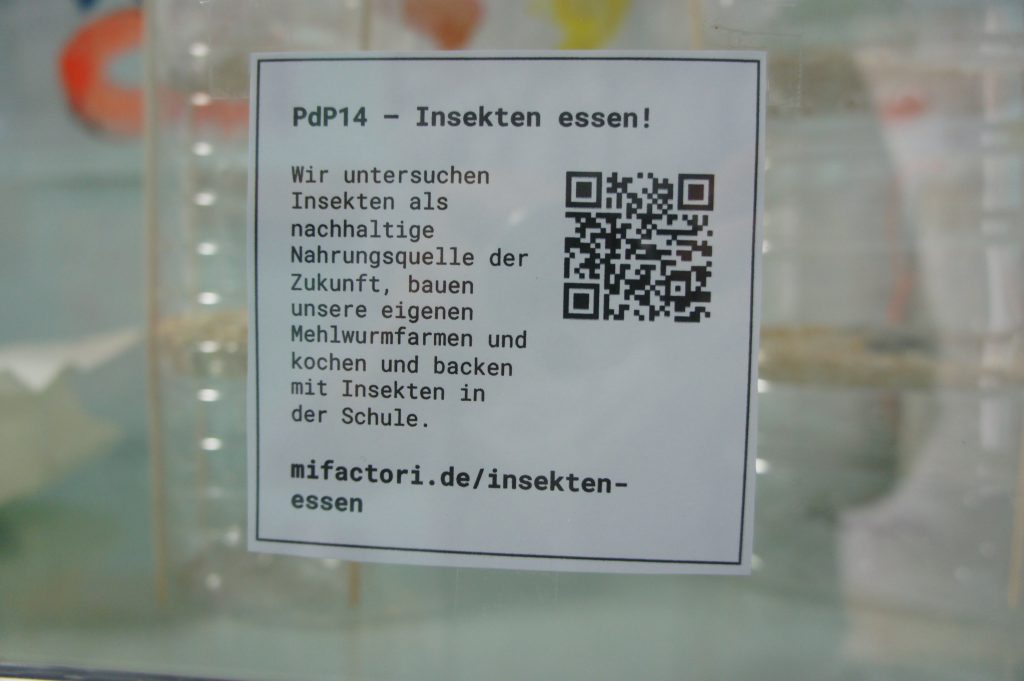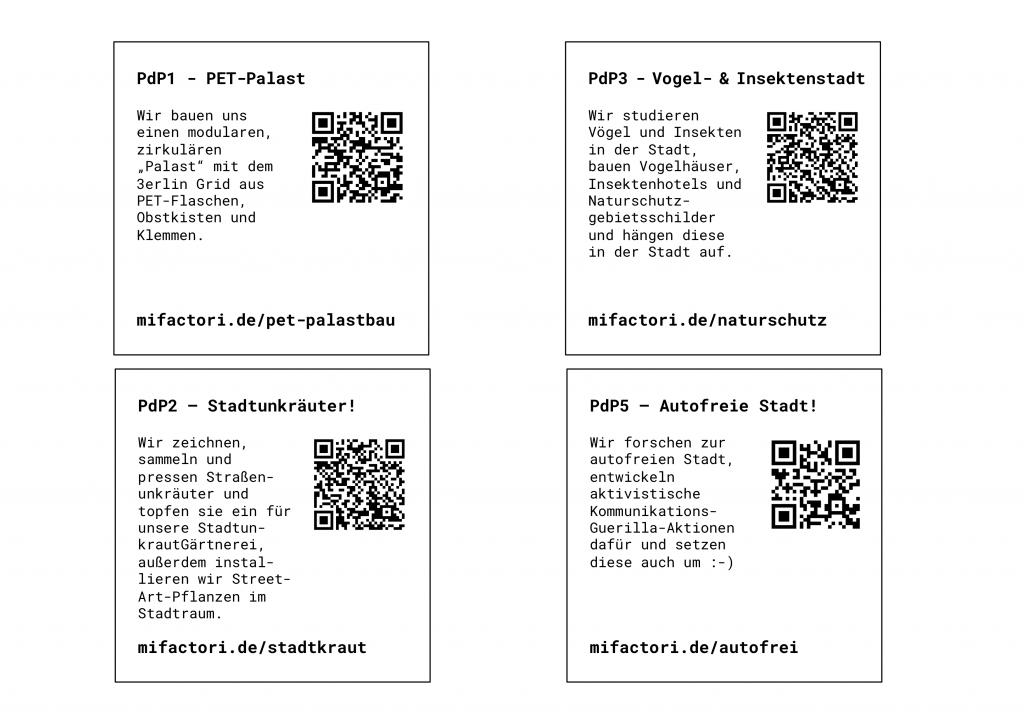 Download: Vollständige editierbare Ausstellungsbeschilderung & Projekt-QR-Codes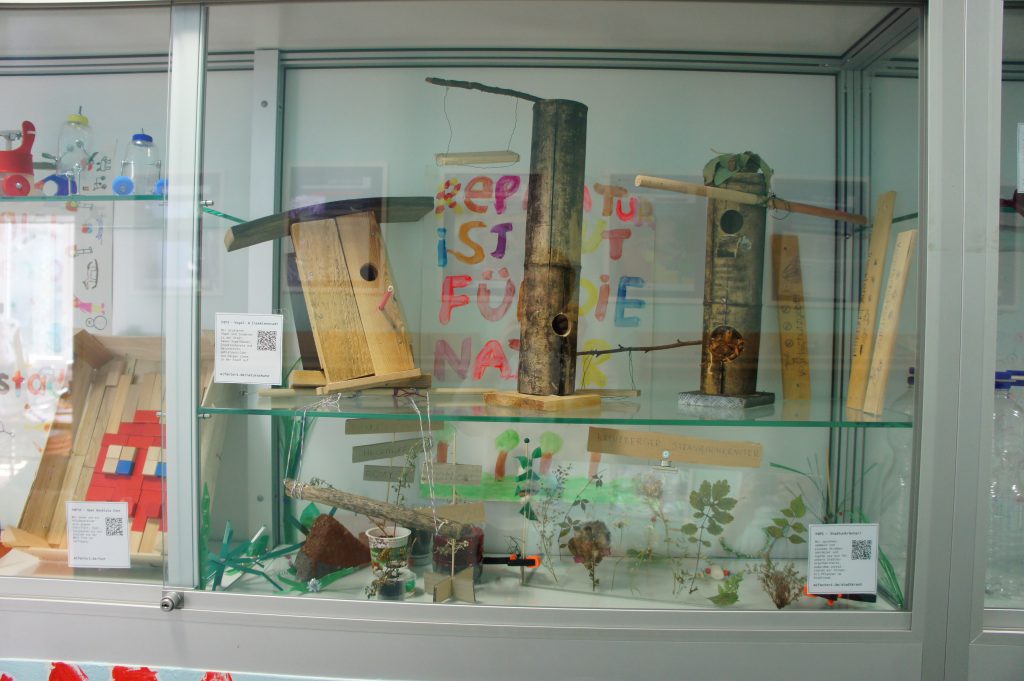 Vogel- und Insektenschutzstadt – Stadtunkräuter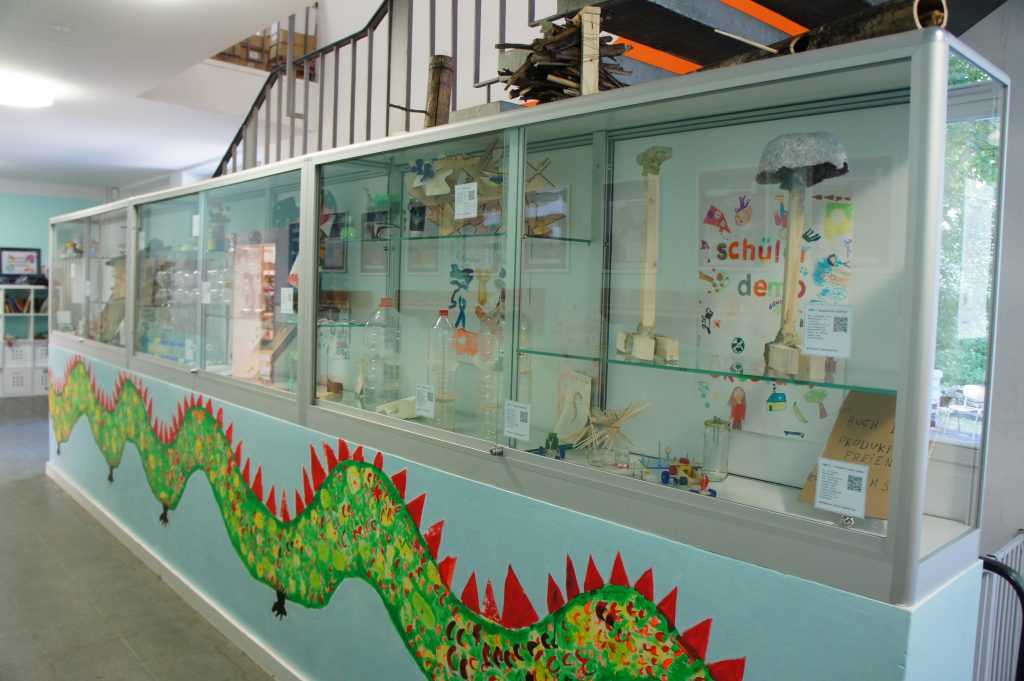 –
Mehr Informationen zum Palast der Projekte gibt es hier. | Mehr Bilder von der Ausstellung gibt es hier auf Flickr unter offenen Lizenzen

Gefördert durch Berliner Projektfonds Kulturelle Bildung
*
№2 Pop Up Exhibition "RE-OPEN"
In spring 2019 when teaching as a guest professor in design at the Hochschule der Bildenden Künste Saar the students created as part of our well documented course "Openness Makes The World Go Round" a pop up exhibition to finalise their research on Circular Design strategies and familiarise themselves with Pre-Use.
The interactive exhibition was invented and made quickly within less than 4 hours and collaboratively cleaned up and fully documented within 2 hours one week later. Therefore the exhibition as well as the documentation aren't high – it was an exercise – but in my eyes still interesting enough to share them here.
Links
– RE-OPEN Exhibition Documentation 
– RE-OPEN Public Image Folder | Flickr Backup
Impressions
"Making Of" Video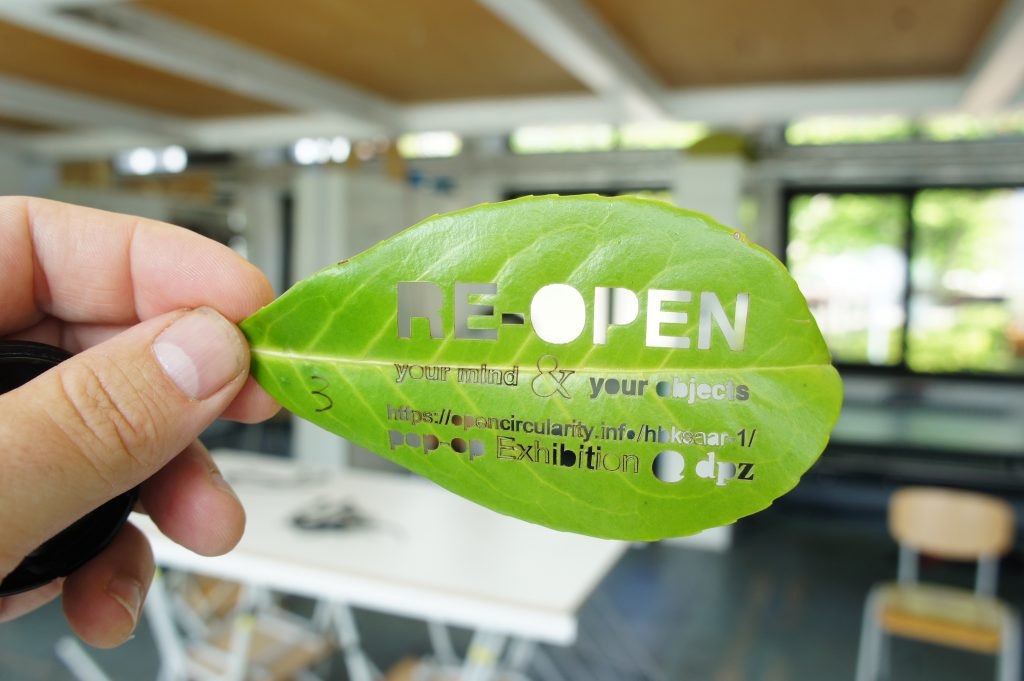 Making Flyers: "We collected some leafes from nearby bushes and used the laser cutter with the following settings: Cut-out: 30% Power 100% Speed 400 Hz perforated: 15% Power 100% Speed 80 Hz"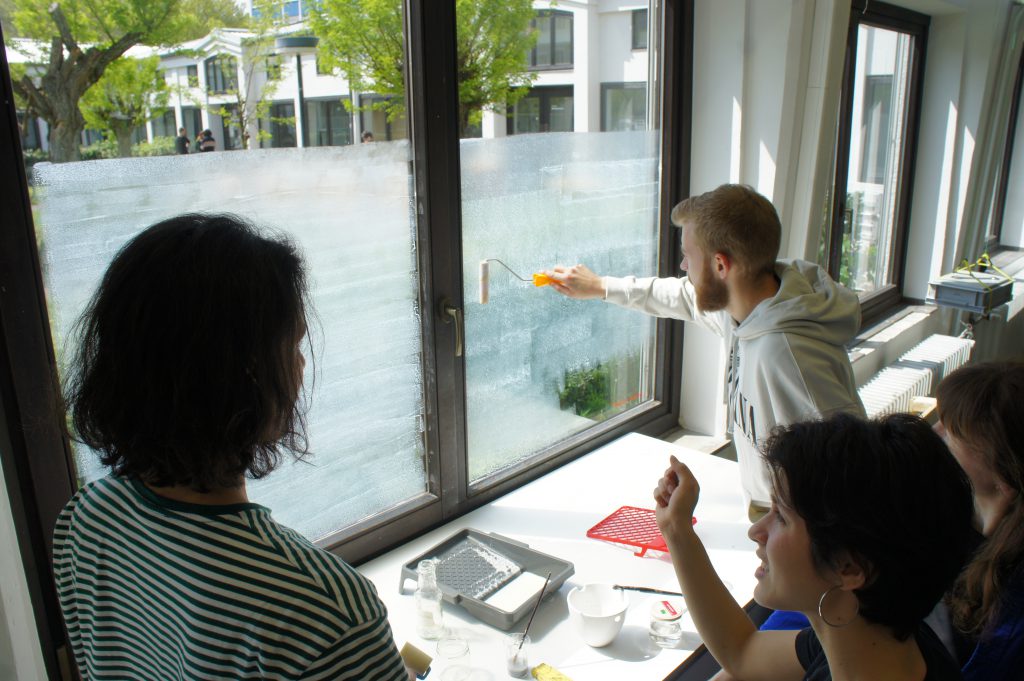 This is very beautiful! We painted the windows with buttermilk to write the exhibition info on the windows: "400ml of Buttermilk were mixed with 2.5 tbsp of Starch and then applied with Sponges to the Window. After drying the Letters were scratched the coating."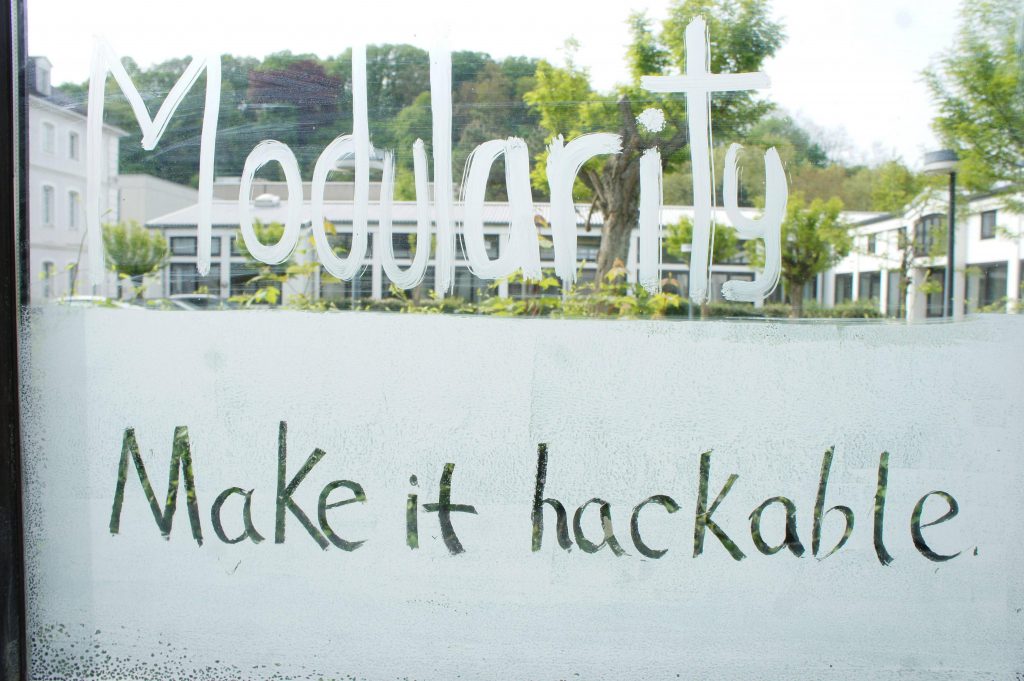 For each of the exhibited Circular Design principles with developed a quick slogan. The principles and their slogans:
*
Recyclable Materials: Pick "again" instead of "away".
Local Materials: Use what's already there.
Durability: Make it last.
Simplicity: Strive for easy.
Structural Support For Biosphere: Give nature a home.
Reduce: Do more with less.
Modularity: Make it hackable.
–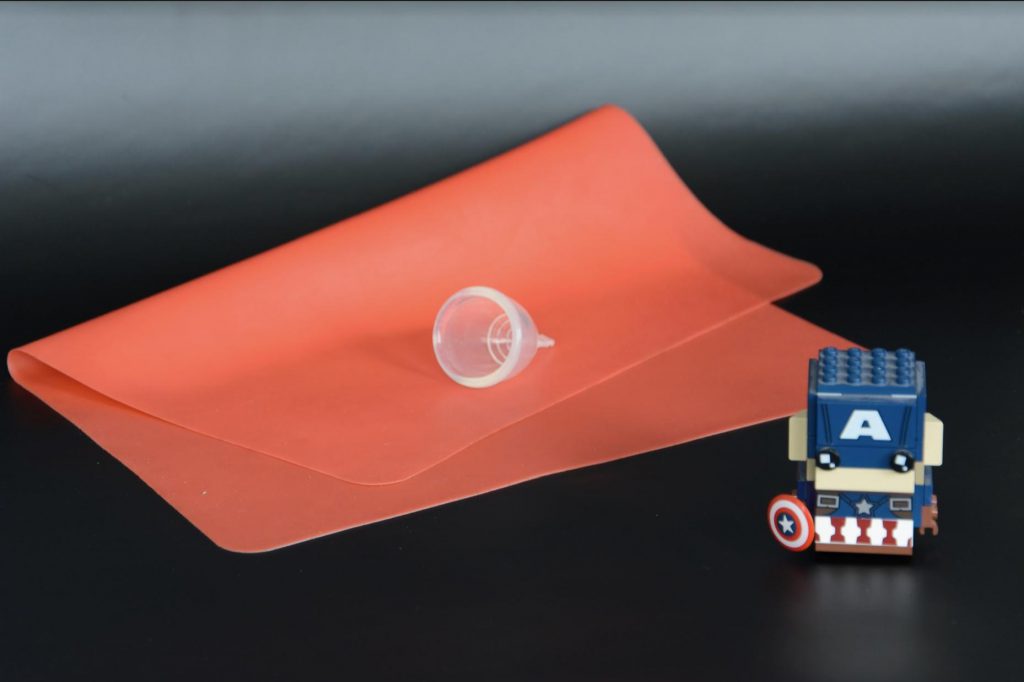 Exhibition Pieces for "Reduce" and "Modularity" | "Menstrual cup – To reduce the use of tampons, pads and other disposable feminine hygiene products."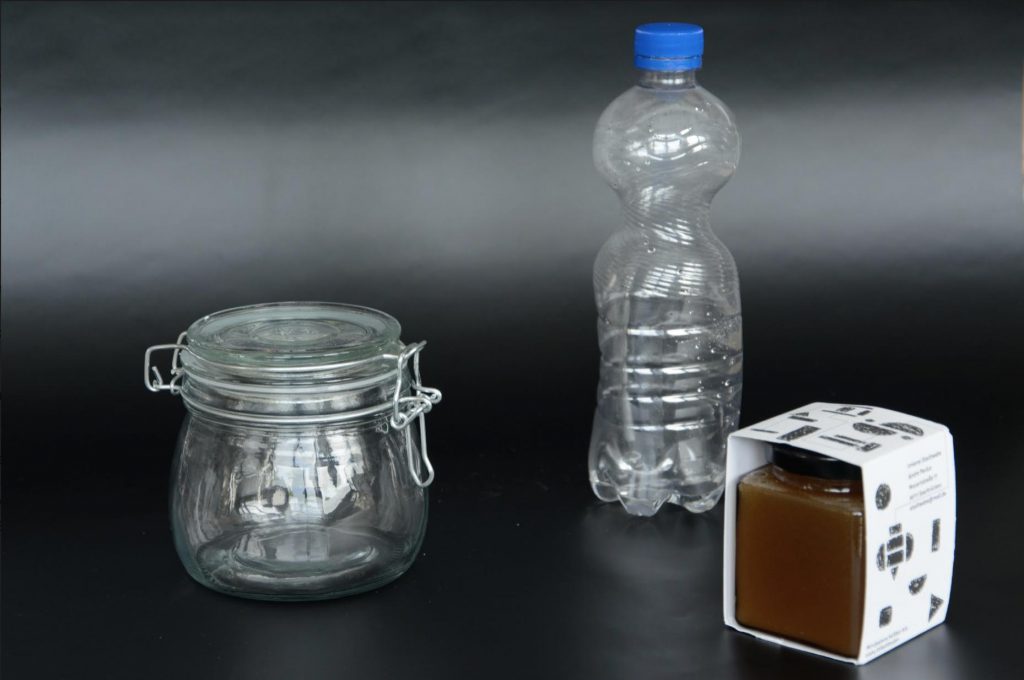 Exhibition Pieces for "Simplicity", "Recyclability" & "Structural Support For The Biosphere" (=Honey) | "Bees are an important part of the biosphere of our latitudes. With the help of bee hives and hibernation aids or the sale of honey, the bee population can be sustainably maintained. Our example is a glass of local bee honey."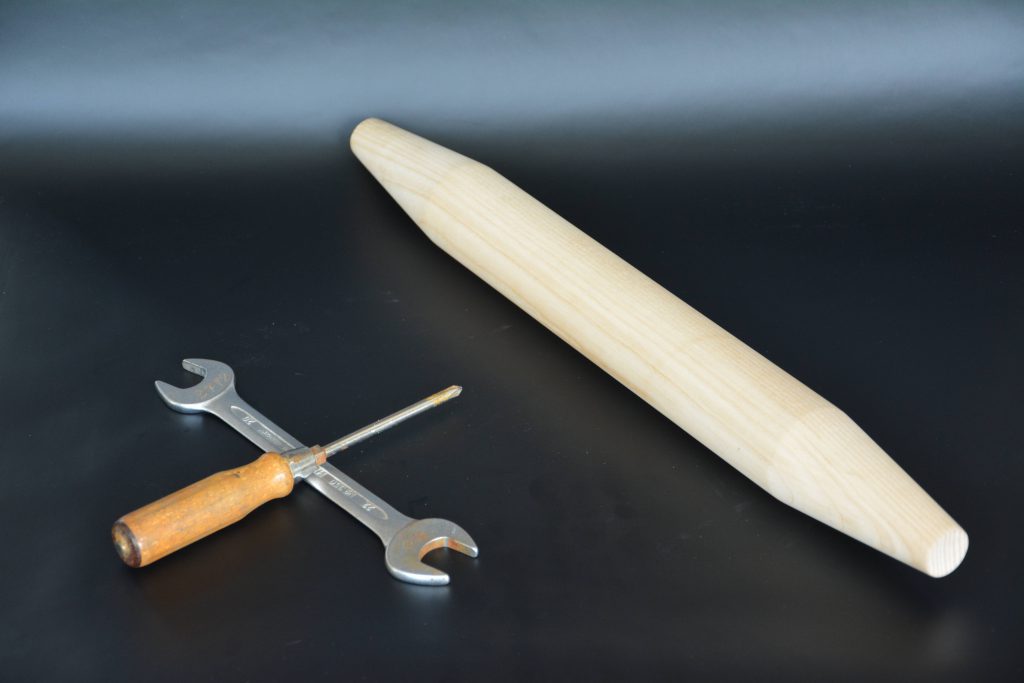 Exhibition Pieces for "Durability" and "Local Materials". | "Rolling pin – Made from local (Saarland) wood"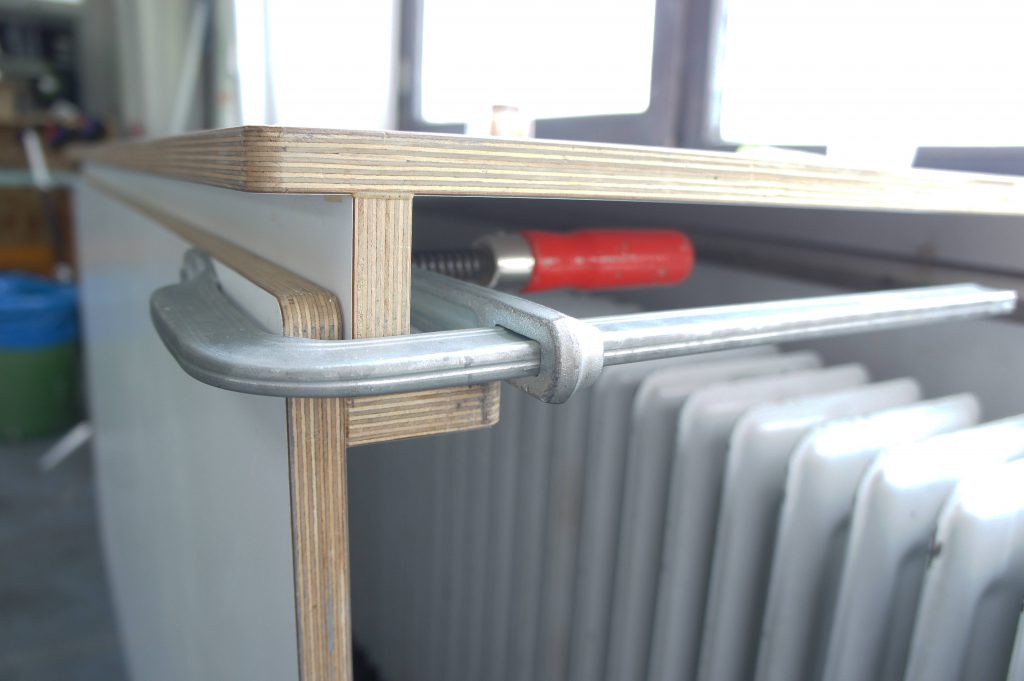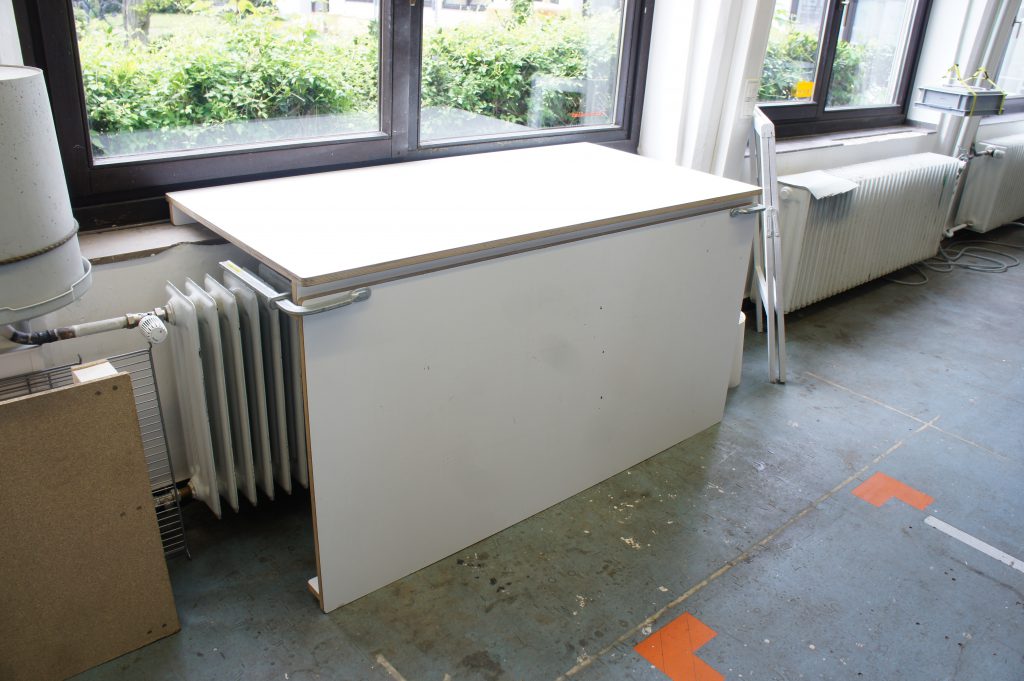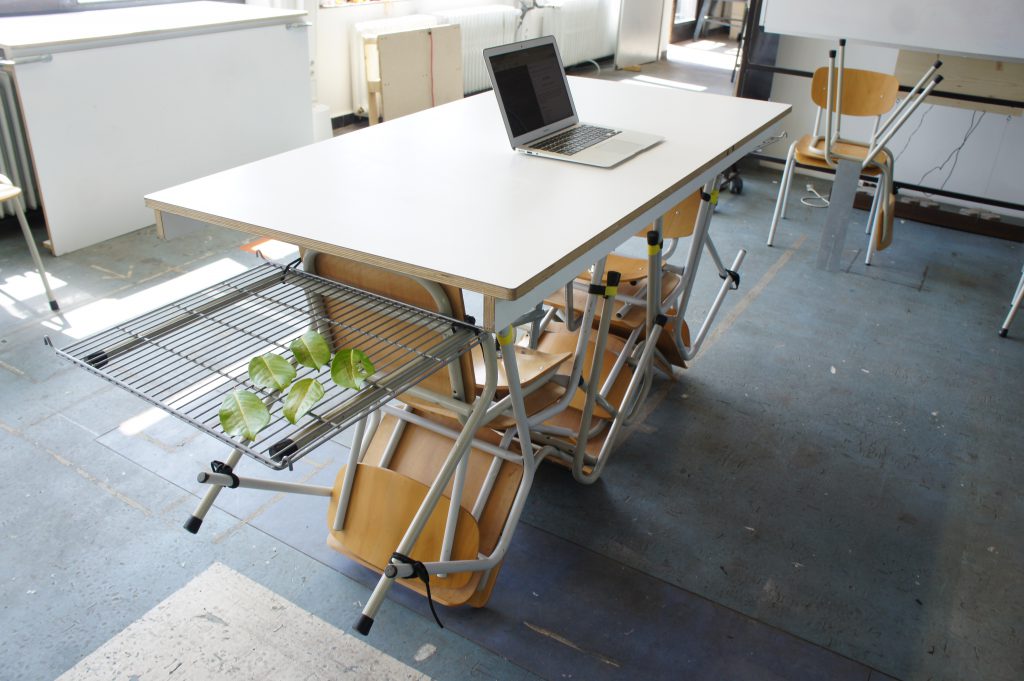 Of course we used Pre-Use for our Infrastructure: "The exhibition architecture consists of elements connected by fasteners. No new materials were needed and no material was produced during dismantling that could no longer be used."
–
Want More
Full Course Documentation with Lectures On Open Design, Circular Design & Property Rights
The Students Projects From The Course (Post Is In The Making)
· RE-OPEN Exhibition Documentation 
· RE-OPEN Public Image Folder | Flickr Backup
–
Note: All images and texts from the RE-OPEN exhibition are shared under the CC0 – Universal Public Domain Dedication License

–