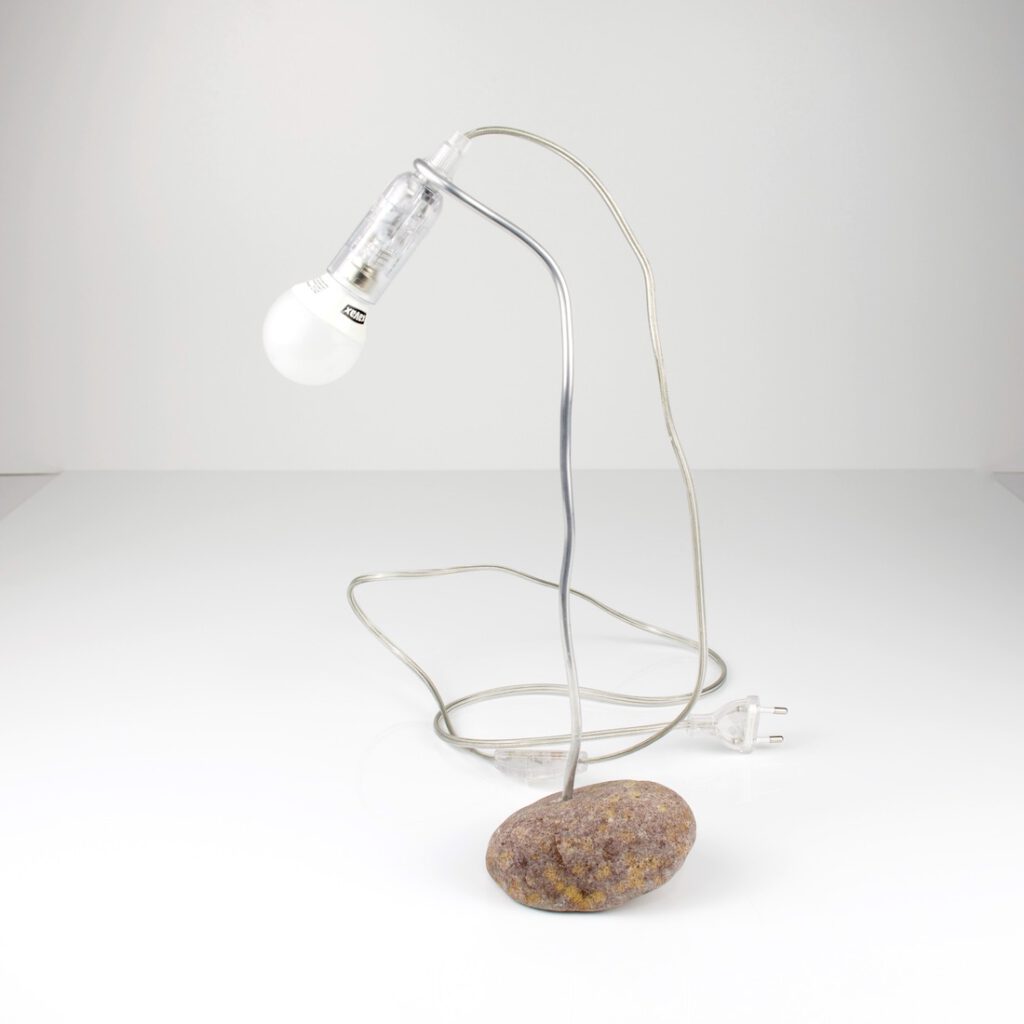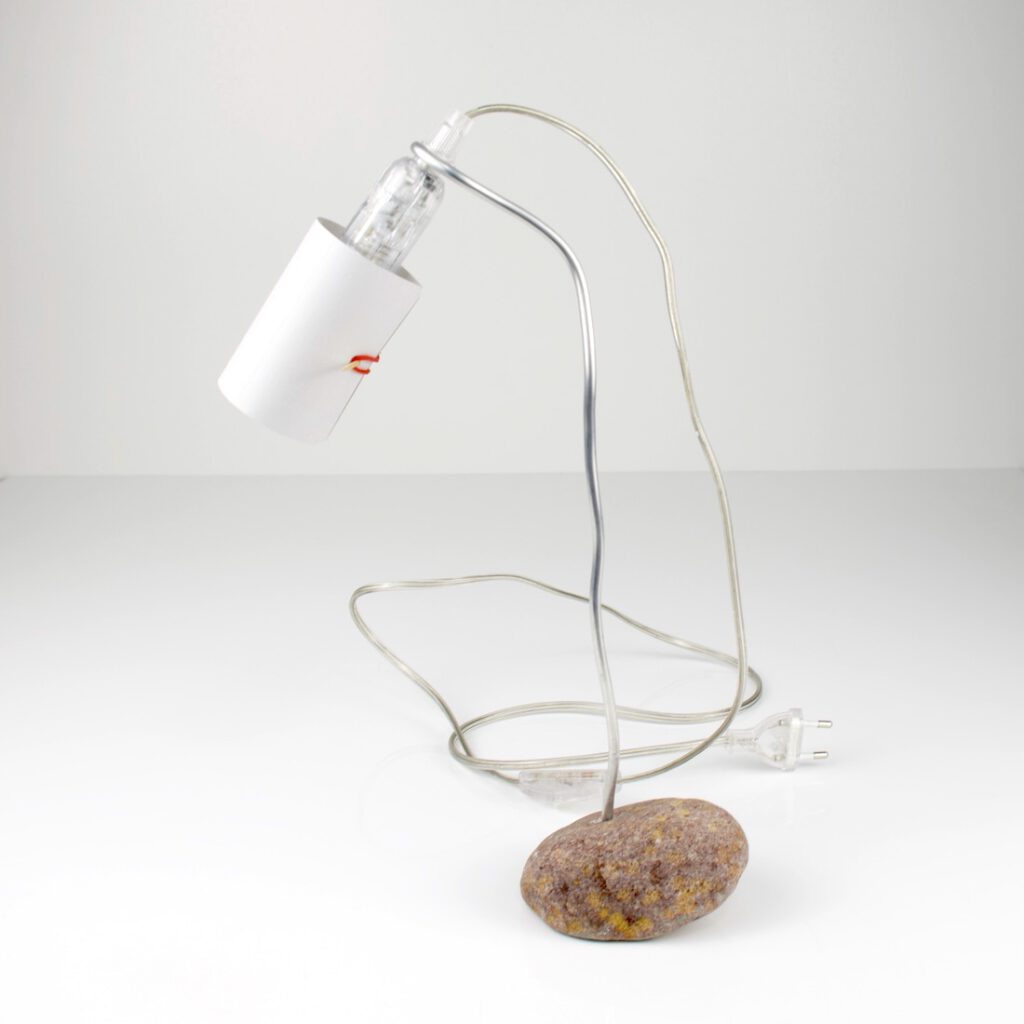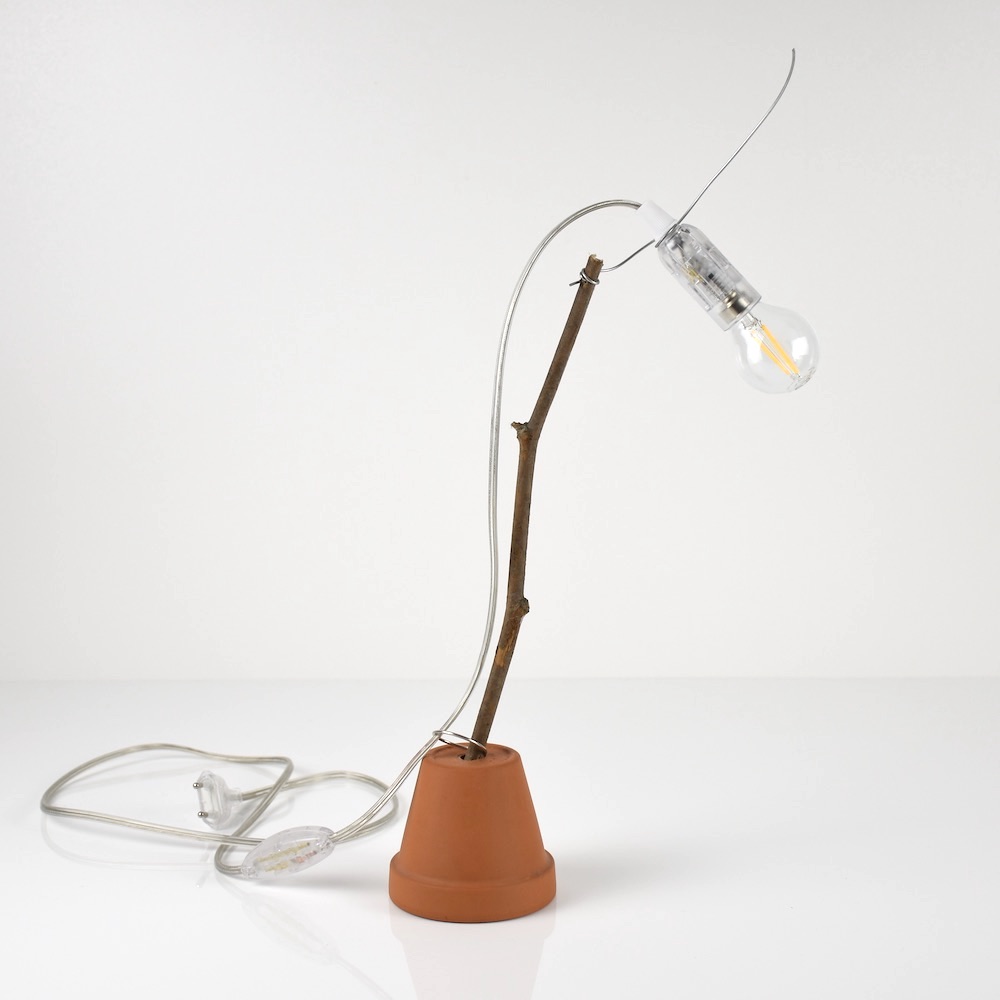 *
Circular product study/craft study (what is this). This time: Open Circular Design Lamps.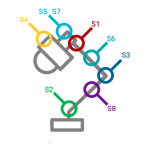 Diese Lampen sind Iterationen von Mifactoris Open Circular Design-Lampe. Sie bringen aber etwas neues ein – sie ändern Solution 1, 3, 6 und 8 und ersetzen sie durch Draht.
*
pics ↓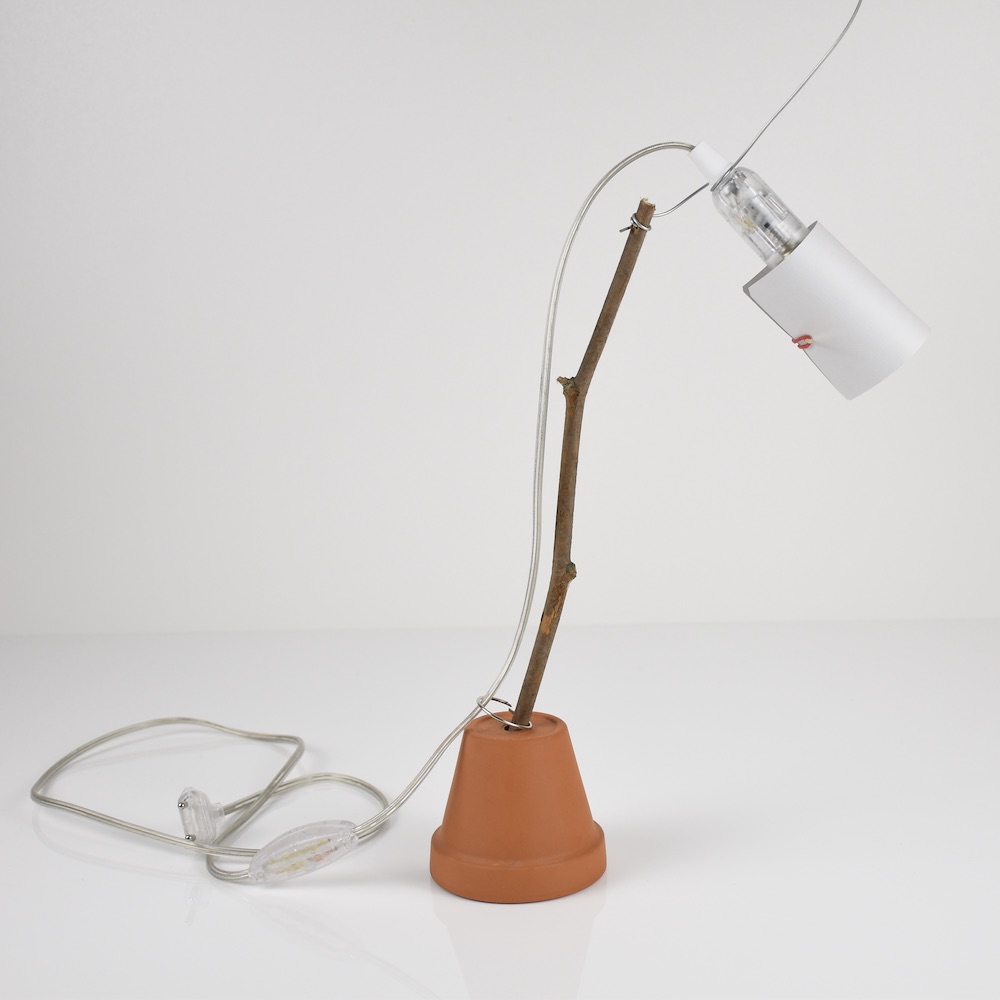 Der Ast hat eine kleine Bohrung, durch die ist ein Aluminiumdraht geführt. Der Draht hat eine weitere Schlaufe, die ähnlich wie bei Lösung 1 um das Gewindestück der Fassung herumgeführt ist.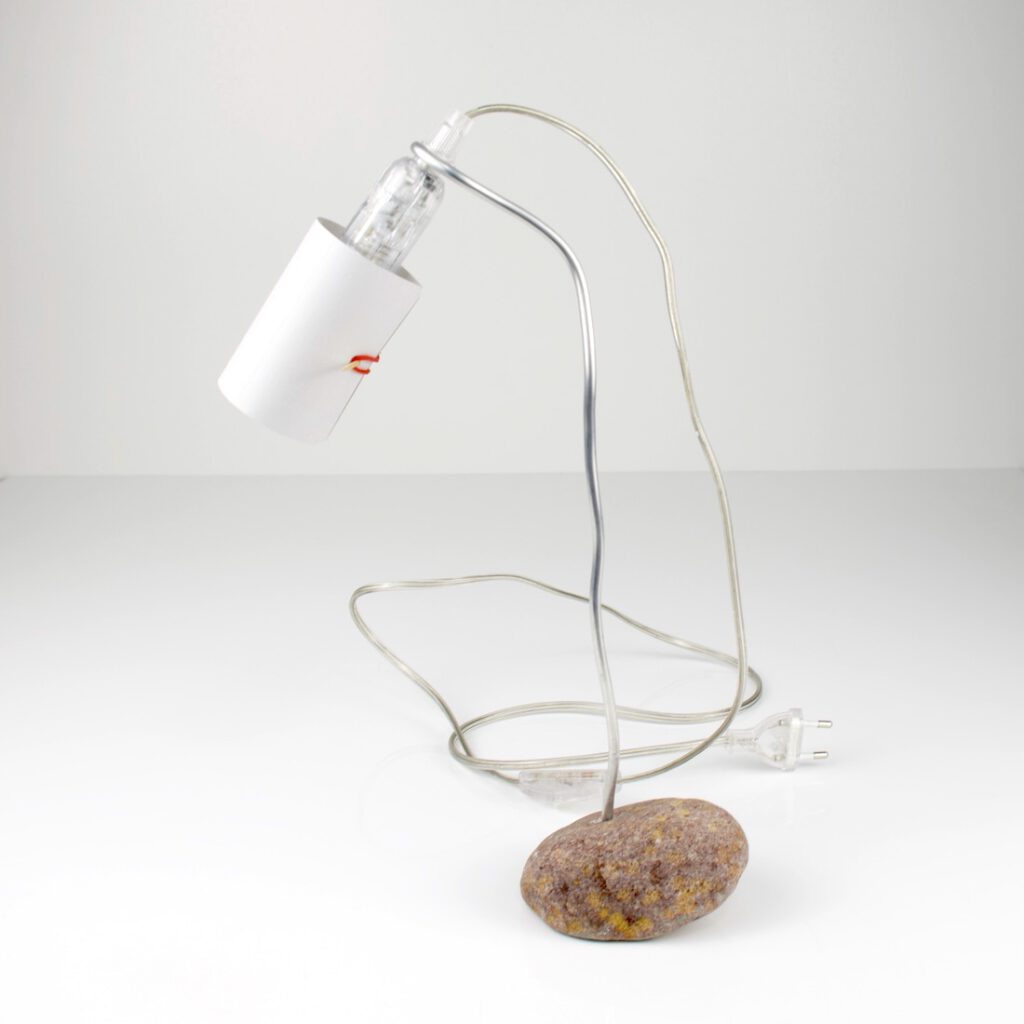 ↓
Verschiedene Lösungen mit dickem Aluminiumdraht (5mm+). Steine als Lampenfuß, gebohrt oder mit wiederlöslichem Kabelbinder befestigt.
Video für die Kabelbinderversion und für die Lochversion.
Die Lampenschirme folgen der Standardlösung (S4).
Mehr Bilder im → Flickr-Album
*
*
–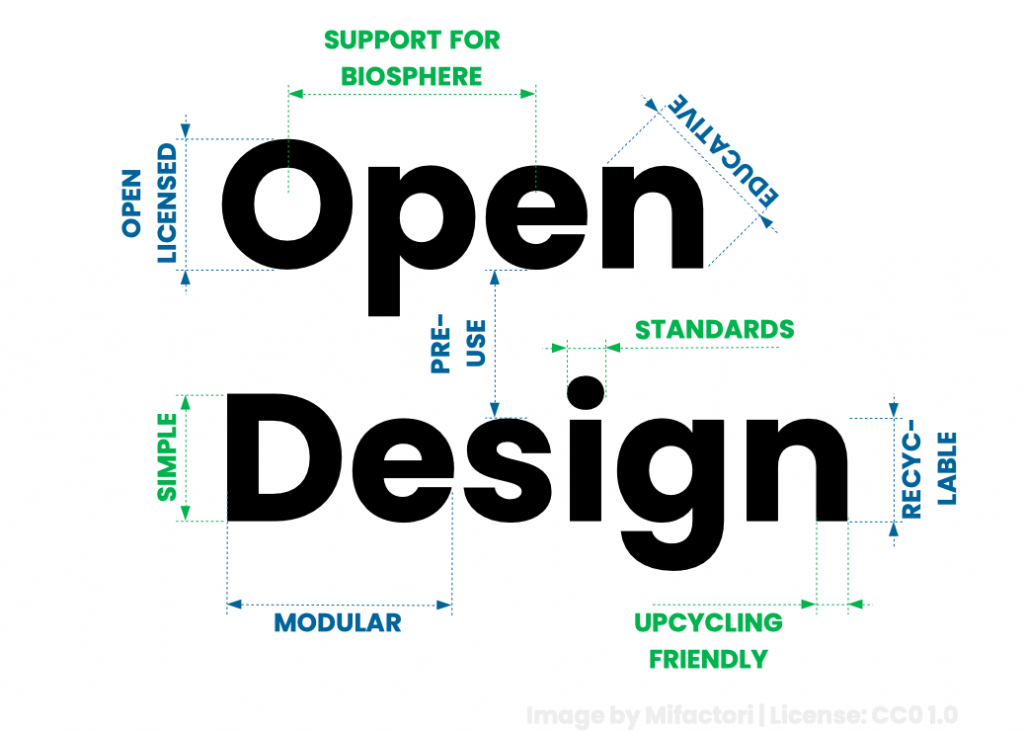 The Mifactori Open Design Lamp is a classic Open Circular Design – they potentially check all 9 methodologies connected to it.
Why "lamp" and not "lampS"? Read our article → "What is the final version in Open Circular Design?"