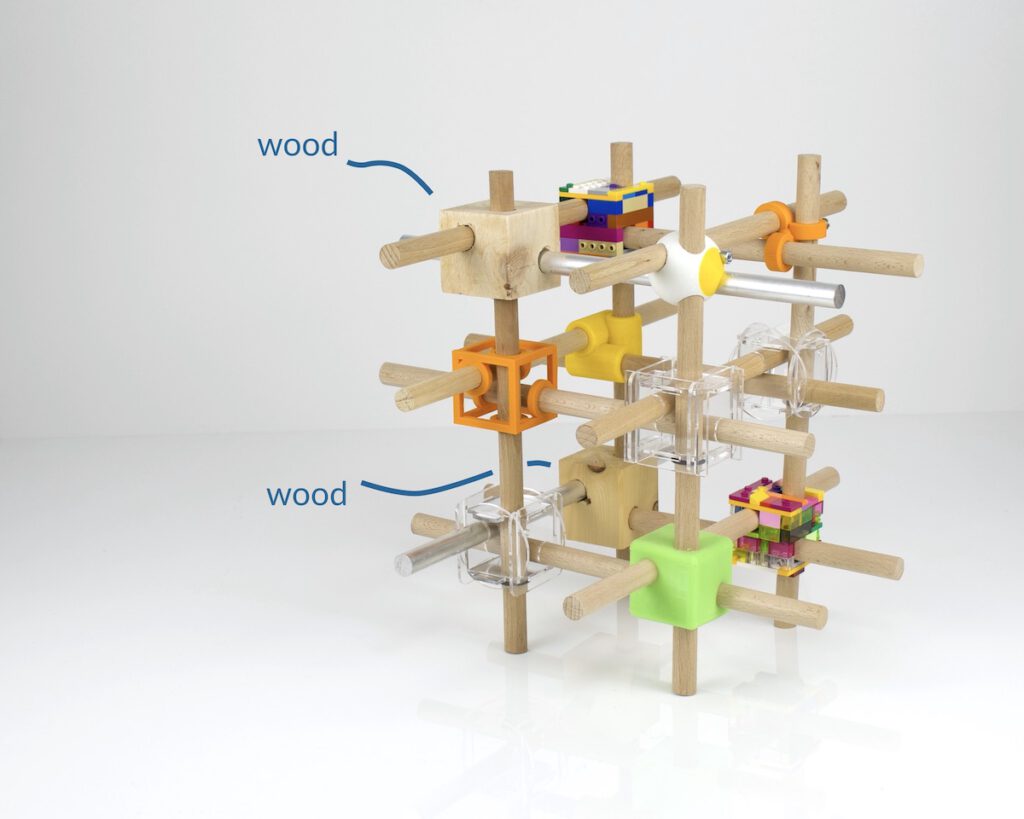 Meta
Mifactoris open shelve nodes – wood version
For introduction, use cases of and other versions of the Open Shelve Nodes see → parent post.
*
Wood
pics ↓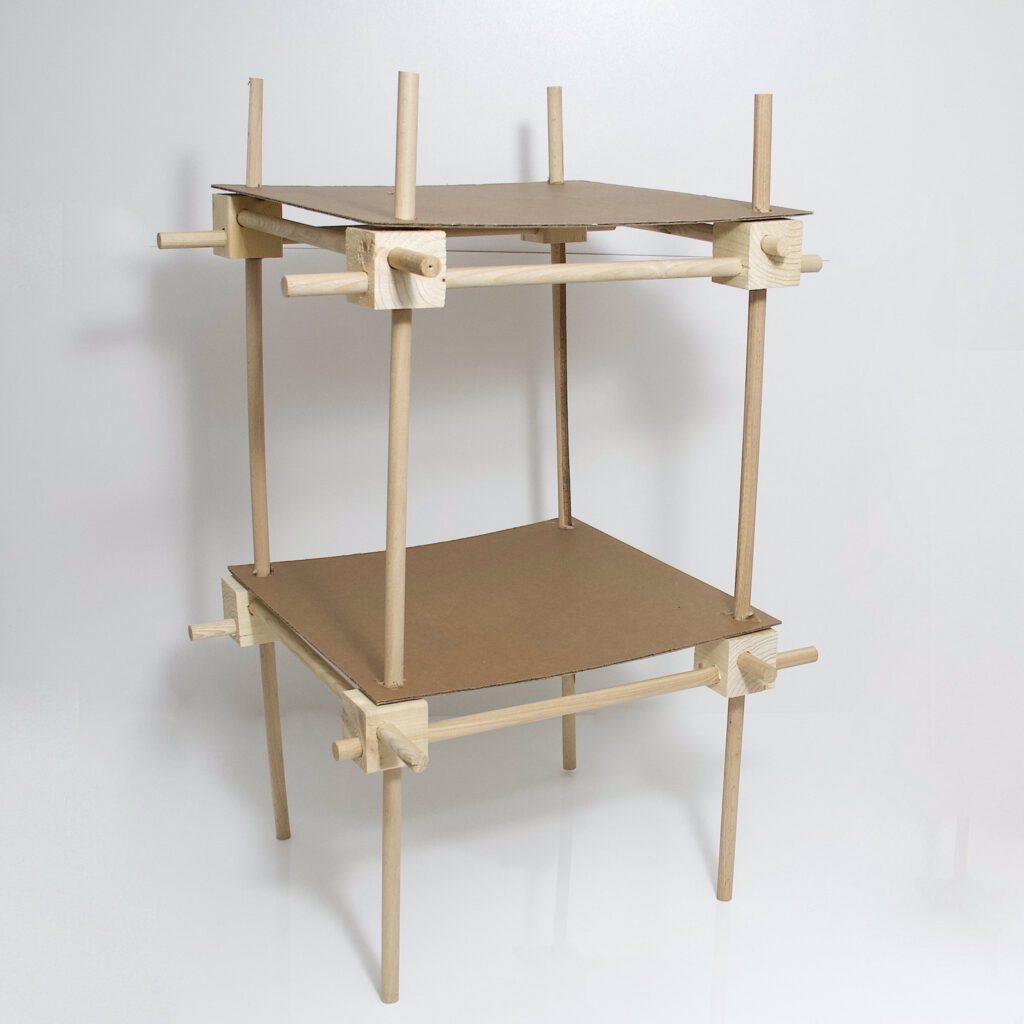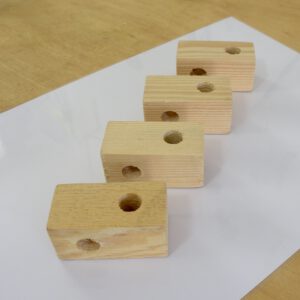 info ↓
Making Shelve Nodes from wood is pretty easy. The pictures above give away everything needed. A step by step tutorial anyway:
Find wood (upcycled wood is good).
Cut it down in cubes.
Measure the diameter of the rods you want to use and find a drill with the exact same size.
Draw the holes. Make sure that the rods inside the cube have some distance from each other (2mm is good). Also make sure that all shelve nodes will be of the same type (A or B → see design info post)!
Use a standing drill for perfect 90° angles.
Make sure – especially with upcycled wood – that the cubes don't have slanted sides which will make it very difficult to drill perfect 90° angles.
*
More open shelve nodes
How do open shelve nodes work?
*
Join the development
The open shelve nodes are open. Feel free to use them in any way you see fit. We are happy if you share your improvements, uses and findings with us.
Ping us on Social Media, we'll repost if possible (profiles to the right → or below ↓).
Or send us an email.