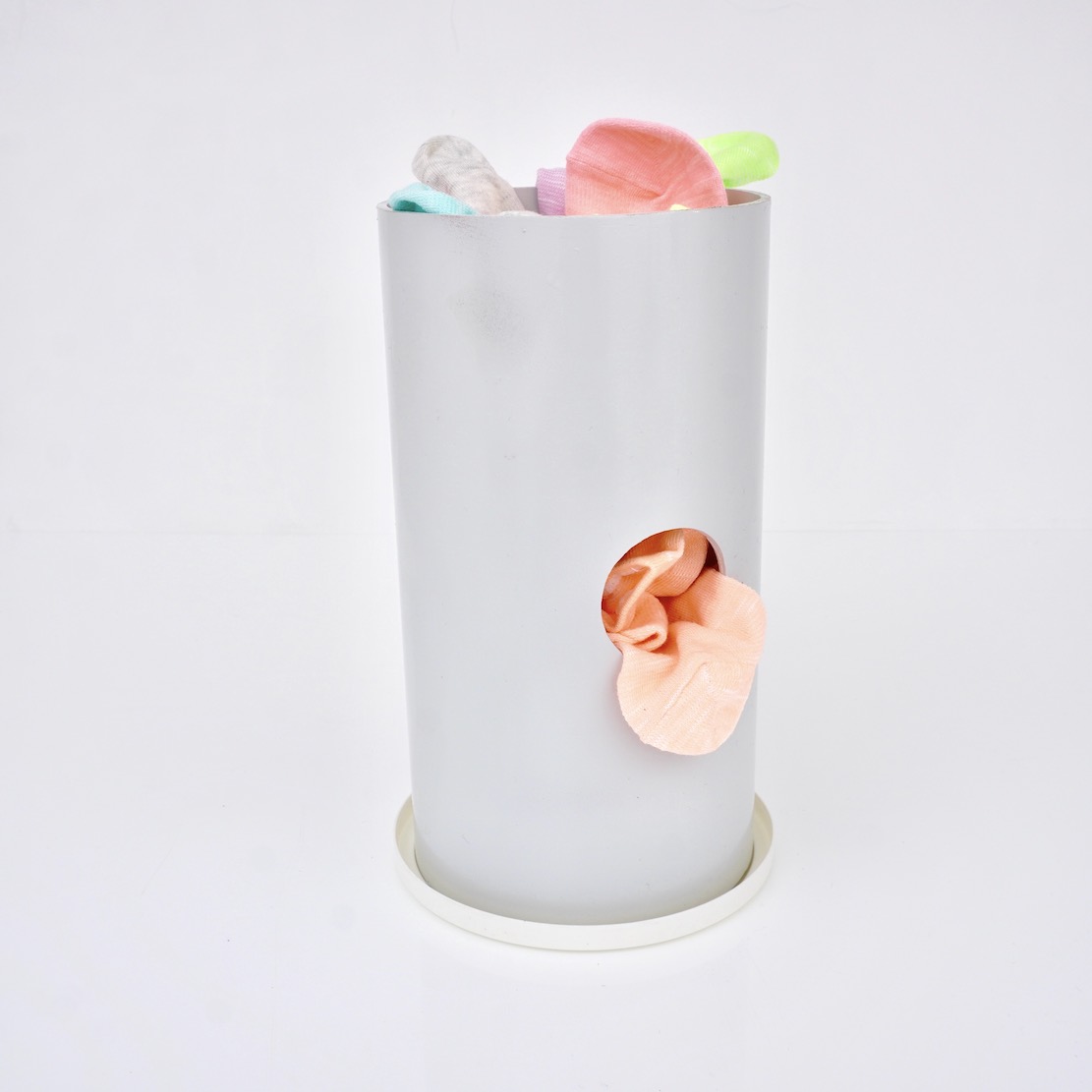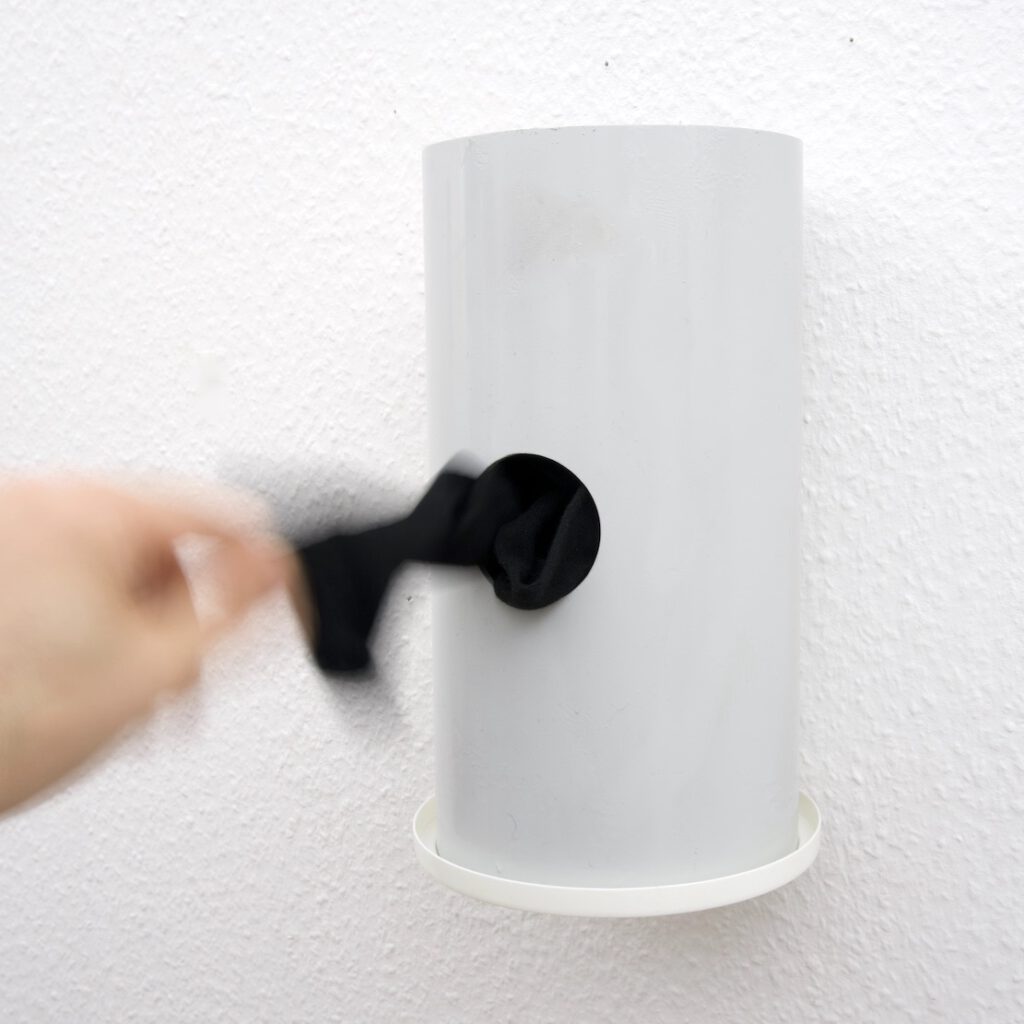 A Trikka solution to organise your socks: Put them in the bucket, hang the bucket to the wall and pull socks out one by one like you know it from a tissue dispensers. Elegant lifestyle for elegant people.
How it works:  
Fill it up. 
Hang it to the wall with a hook. 
And pull out your socks. Just all in one color or have a mix up everyday. 
That's it! 
Soxi is currently only available as local make. Info on all the parts and how to make them is available below if you click on "Trikka info". 
Here are a few more shots: 
Flickr album with high res pics 
2023