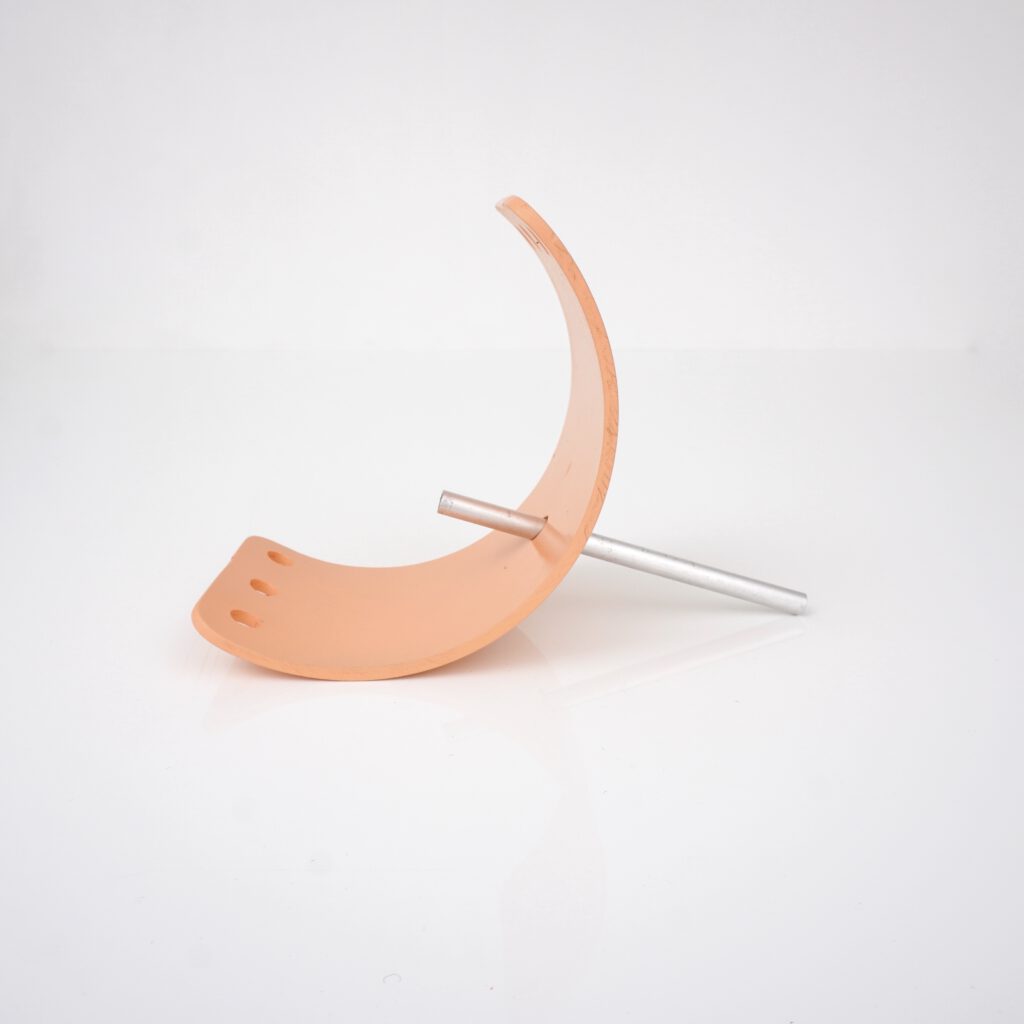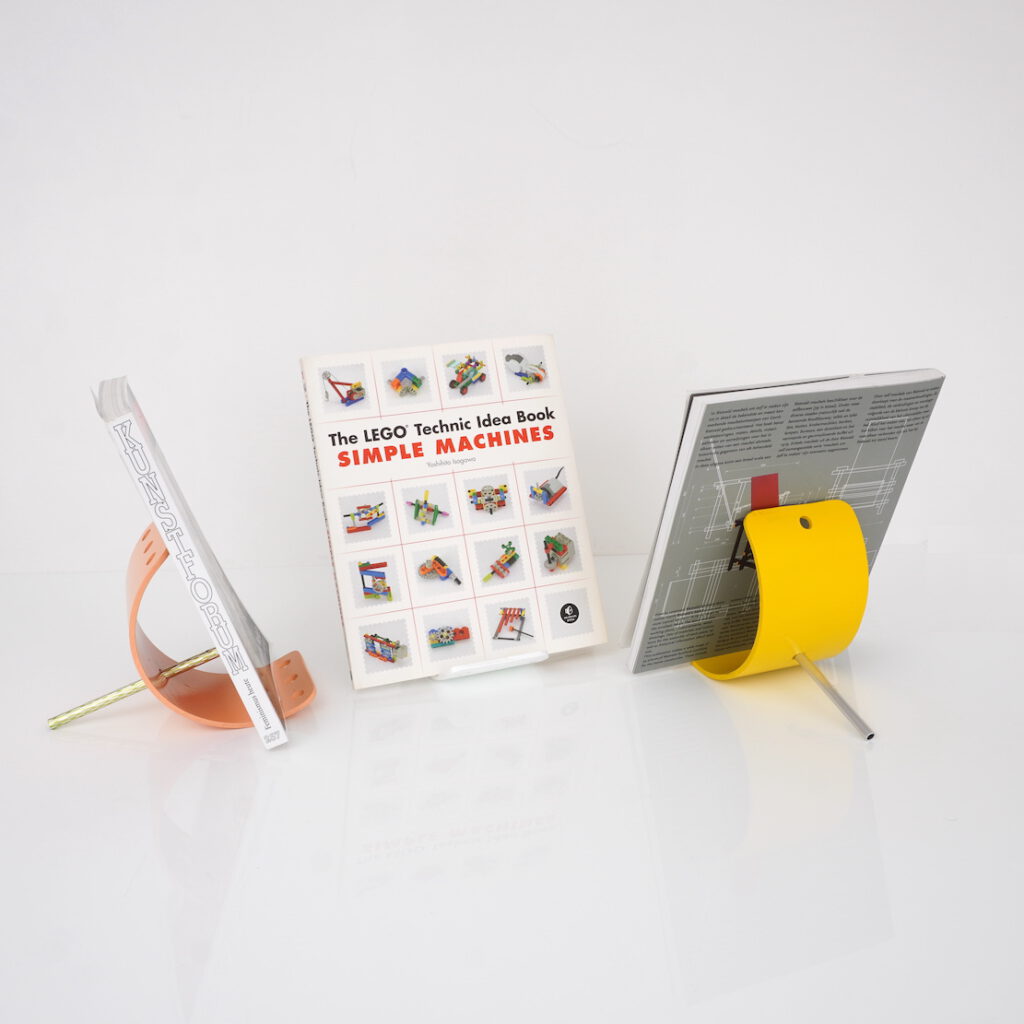 A use case for existing Trikka parts. A book or tablet stand. Documented as part of Trikkas initial 44.
This Trikka solution can't be bought right now but it is available as local make.
A few more shots of these color studies:
Below you can see a combination with another existing Trikka part 043.1. It adds a stop.
And here is another version with a part we might try to add to the Trikka parts catalog in the future. It clamps in for stability and then you can bolt on all kinds of things.
Click on "Trikka info" below to open the: