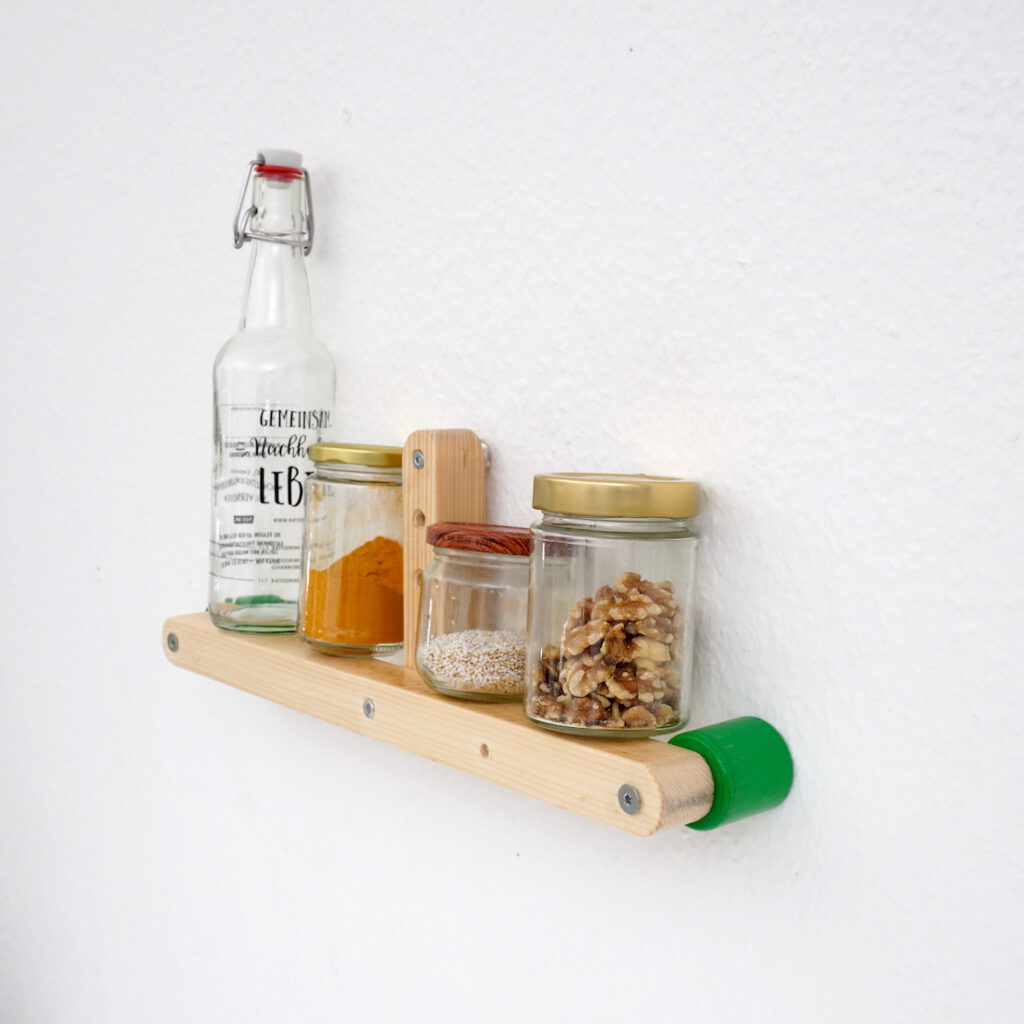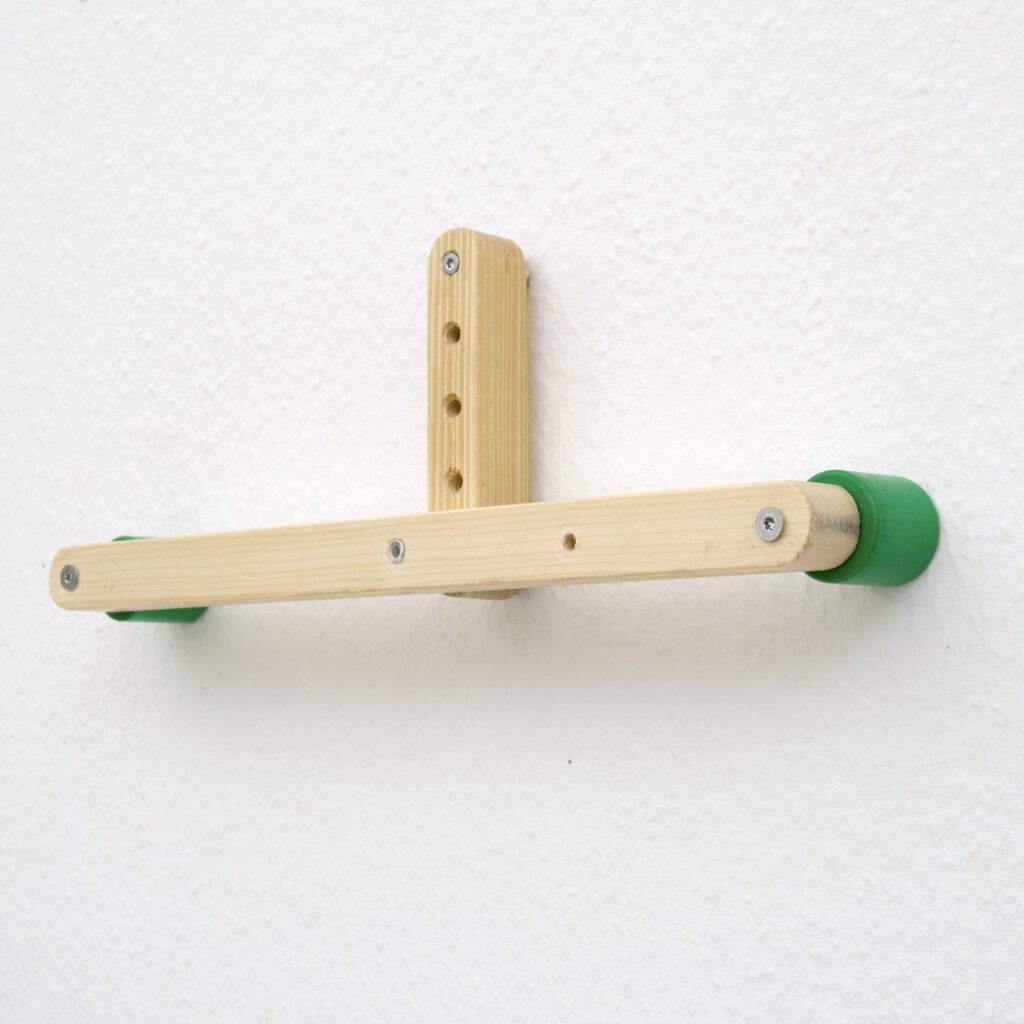 Marigal is a french cleat like shelving/wall storage solution using Trikka parts. It is a result of experiments ran our intern Manuela Sauer. This solution can be done with many different parts and is possible in many configurations. We documented here just two versions. 
The Trikka solution can't be bought somewhere (except as local make). But it is easy to make. Here are a few more more pictures and remarks: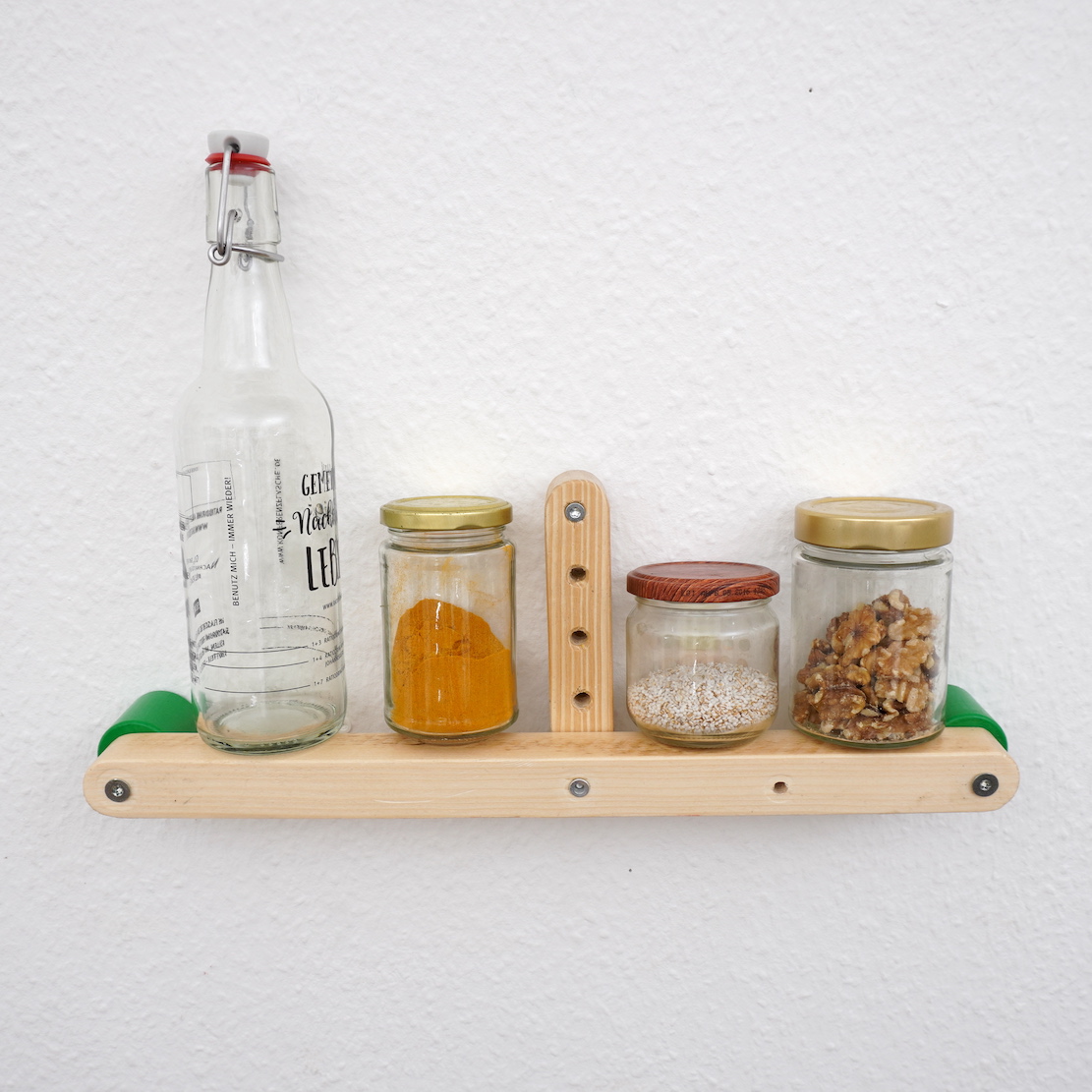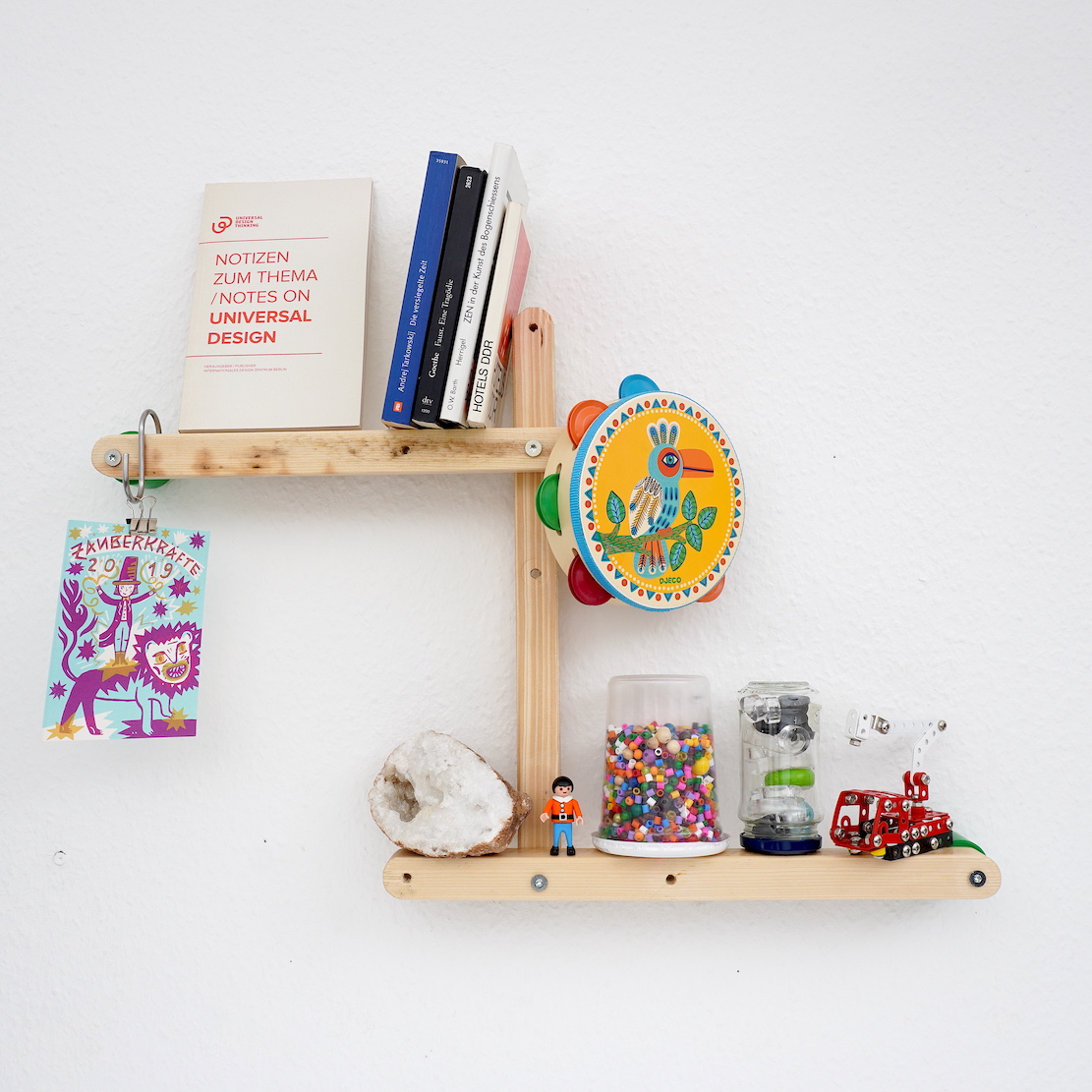 Howto
Just screw slats on to the wall using a spacer.
The solutions uses a slat vertically to avoid bending down.  
Depending on the thickness of your chosen slats you'll need spacers to make up for the distance to the wall. This can also be washers. (See "Pic 8") above. 
As stated above: It is basically a technical solution that can easily be adapted to different locations, use cases and available parts. 
Click on "Trikka info" below to open the: 
Parts
IP Protected
Undecided (publication date January 2023)
Purchasable
Currently only as Local Make (1 €/$ donation per make)
Support the designer: Your donation address
Manufacturer Contact
hello@mifactori.de
Post license
This post is shared under the Creative Commons Attribution 4.0 license
Disclaimer
This product is just a concept and not fully tested. You should not assume that it works as indicated and I am not saying that it does. I disclaim any responsibility or liability for any damage caused during the construction and use of products based in whole or in part on the concept shown here. All information is provided for your use at your own risk.
2023