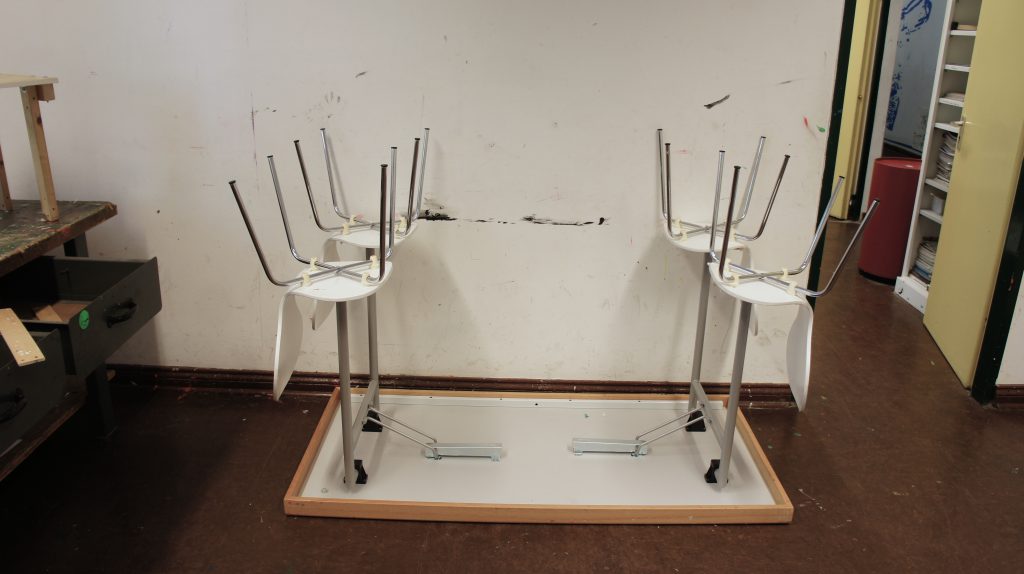 Meta


Titel: YANK – Ausstellung
Was: Ausstellung
Für: YoungArts Neukölln

Deutsch & English ↓

Im Juni 2016 haben wir die erste (Test)Installation von "Exhibition" (Ausstellungsräume ausstellen, während sie etwas ausstellen) installiert im Young-Arts Neukölln. Ein vollständige Dokumentation der Ausstellung gibt es hier.

Für die Ausstellung haben wir eigens Infrastruktur gebaut aus Aluminumprofilen und mit dem 3erlin Grid.

*

English Version

At the end of June 2016 we had the chance to build the first (test) installation of 'Exhibition' (exhibiting exhibition spaces while they exhibit) for Young Arts Neukölln in Berlin. A full documentation about this installation is now online.

We have built infrastructure for the exhibition with aluminium poles and the 3erlin Grid.