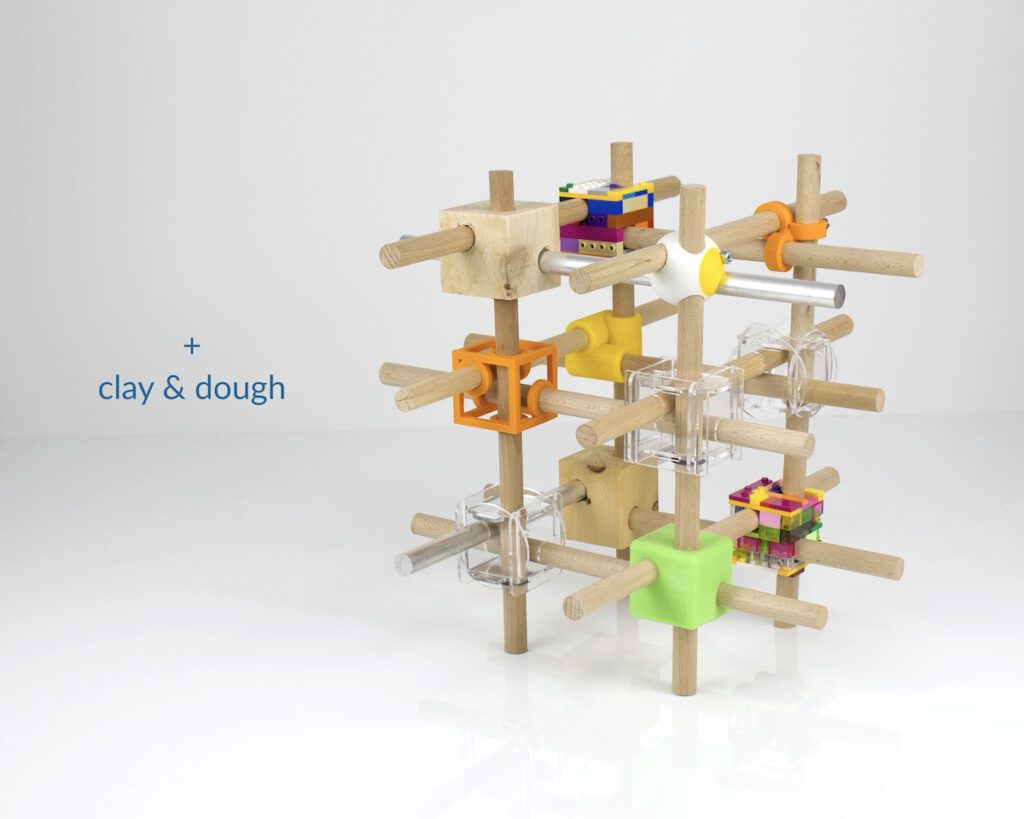 Meta
Mifactoris open shelve nodes – clay and dough versions
For introduction, use cases and other versions of the "Open Shelve Nodes" go to → OSN Overview.
*
Clay & dough
info ↓
We can envision open shelve nodes from all kinds fo clays and clay like materials. For example
Clay
Play-doh (dough)
bees wax (candle wax)
salt dough
+
We have not played with this. Have you? Let us know. It will be interesting to play for some of these materials with moulds like in the silicone version.
But we will at some point probably in one of our upcoming "transparent factory" streams. So → plug in to the factory. 
*
Back to → open shelve nodes overview