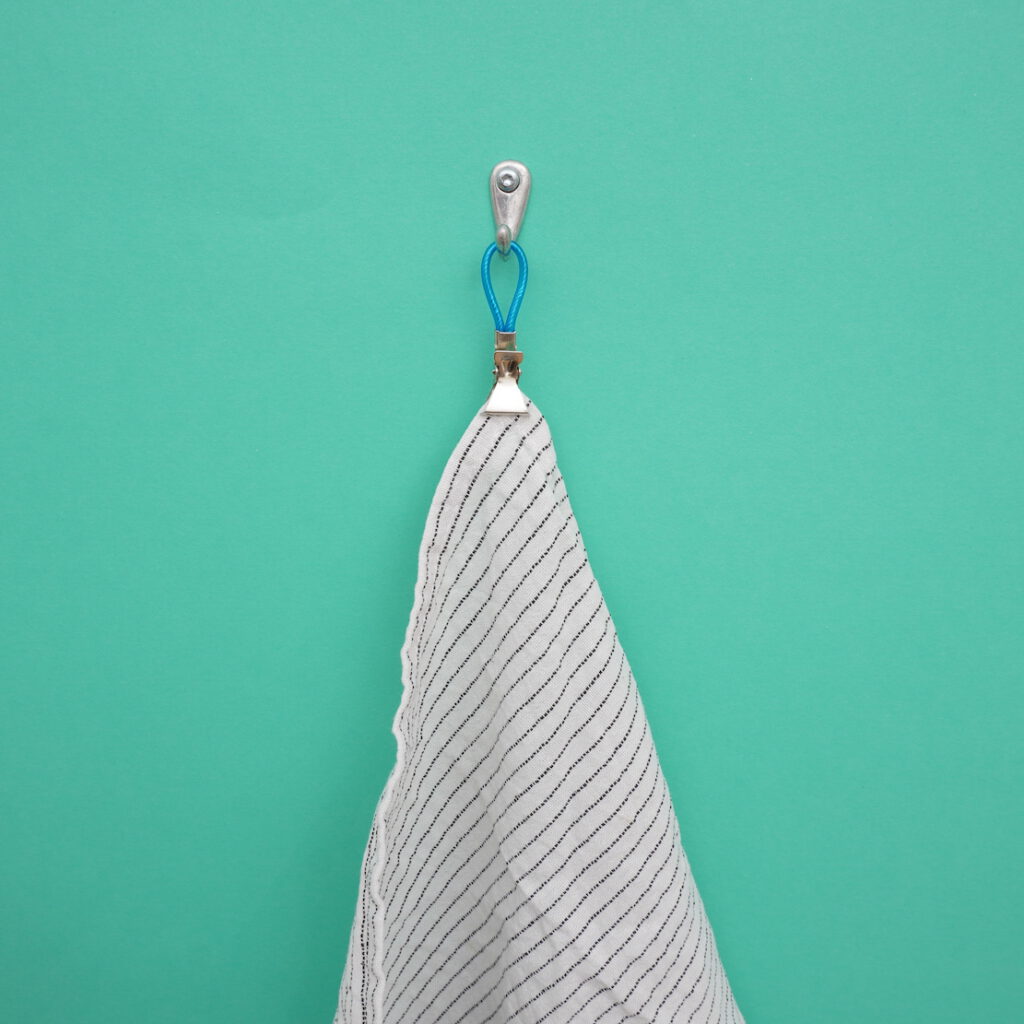 Off the shelf parts for an off the shelf use. Documented and published here as part of Trikkas initial 44.
You can use this solution not just for towels of course. What else can you think of? 
Click on "Trikka info" below to open the: 
Parts 
IP Protected
Probably not (design is not by us)
Purchasable
Parts are available everywhere. Search for "loop clamp" and "hook" 
Support the designer: 
not for this one, thank you 🙂 
Manufacturer Contact
hello@mifactori.de
Post license
This post is shared under the Creative Commons Attribution 4.0 license
Disclaimer
This product is just a concept and not fully tested. You should not assume that it works as indicated and I am not saying that it does. I disclaim any responsibility or liability for any damage caused during the construction and use of products based in whole or in part on the concept shown here. All information is provided for your use at your own risk.
2023
Flickr album with high-res pics