.
.


(Ausschnitt aus unserem aktuellen Businessplan)

–

Mifactori ist ein Studio für anfassbare, effektive Nachhaltigkeit. Wir bieten kompromisslose, skalierbare und systemisch denkende Lösungen (also Lösungen die wirklich grundlegenden Wandel herbeiführen wollen) an in den Bereichen:
Produktdesign & Interiors
Bildung für Erwachsene und Kinder
Stadtgestaltung
Kampagnen & Aktivismus
Beratung für Wandlungsprojekte
Wir helfen unseren Kunden dabei, sich anders in der Wirtschaftskette zu platzieren. Da wo Menschen und Institutionen auf Objekte treffen – wo Konsum stattfindet – fallen Entscheidungen für das gesamte Wirtschafts-Ökosystem von Ressourcengewinnung bis Müllentsorgung. Mifactori erstellt Lösungen, die diese Kette umorganisieren – ausgehend vom Konsum.
–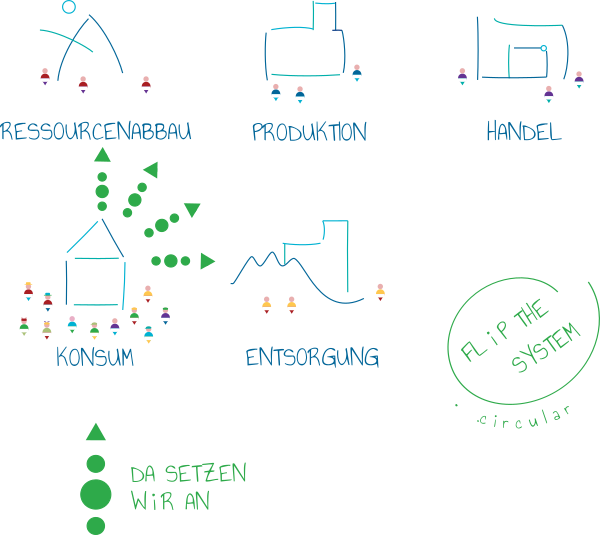 –
Wir nutzen dafür eine eigene Methodensammlung – wir machen Open (Circular) Design – d.h. mit uns entwickeln Sie offene Lösungen. Die Ästhetik unserer Lösungen ist stark von Spielzeugen inspiriert. Dinge sind bunt, einfach zu verstehen und machen sehr viel Spaß. Sie laden zum Mitgestalten ein – spielend Nachhaltigkeit lernen. Konsumenten sind nicht nur Empfänger von Nachhaltigkeit, sondern deren aktive Gestalter und Ausführer. Produkte kommen nicht als glitzernde Oberflächen daher, die nur bestaunt werden können, sondern sind offen, sie ermöglichen neue und andere Handlungen mit sich – sie sind Teil einer Kreislaufwirtschaft, das wandelt ihre Ästhetik. #Open #interaktiv #DIY #BottomUp
.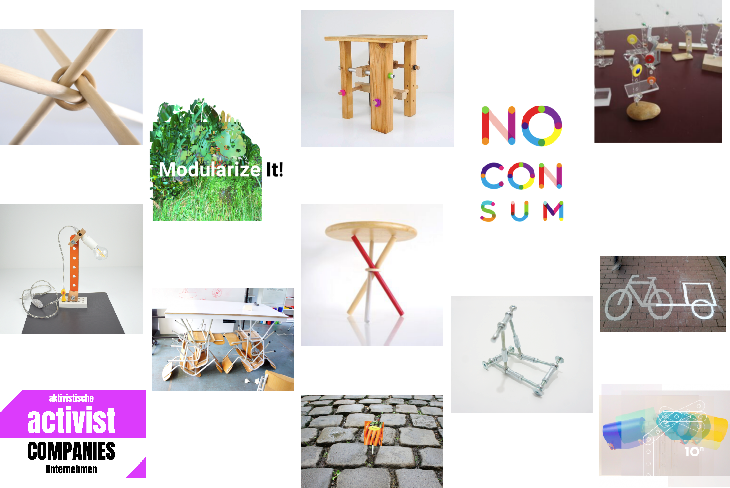 .
Unsere Kunden und Partner sind:
ausstellende Institutionen (Museen, Gallerien, Läden)
Unternehmen (Innovations-, Strategie- und Marketingabteilungen)
NGOs
Institutionen der öffentlichen Hand
Bildungseinrichtungen
Produkt-Hersteller und -Verkäufer
Event- und Innenraumgestalter
Mifactori findet Spielräume und organisiert Schauereignisse für wirklich nachhaltige Kultur. Wir sehen uns als eine Meta-Design-Agentur, wir wollen Gestaltung umgestalten – redesign design! Deshalb sind unsere Methoden offen dokumentiert und unsere Ergebnisse frei lizensiert. Mifactori-Projekte haben immer eine inhaltliche (wir) und eine öffentliche Seite (Partner/wir), d.h. wir behalten die Öffentlichkeit im Blick. Wir können nicht alle Produkte und Prozesse selbst umorganisieren, wir wollen mitnehmen und zum Nachmachen anregen. Darum sind wir laut. (Wir sehen uns als Aktivisten und Ausbilder, wir haben einen Sendungsauftrag.)
.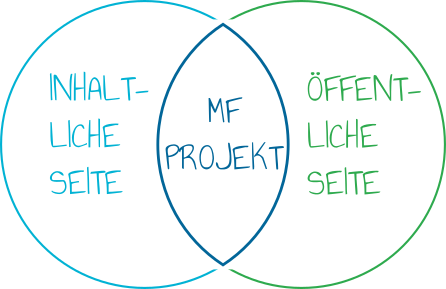 .
Für unsere Partner sind wir die "gute Wahl", weil wir echte Nachhaltigkeit anbieten, die unmittelbar erlebt werden kann und nicht erst erklärt werden muss oder gar Greenwashing ist. Ein Projekt mit uns ist zugleich Innovations- und Marketingprojekt für ein Unternehmen und Wandlungskamagne für die Öffentlichkeit. Wer mit uns arbeitet, investiert in Forschung für einen nachhaltigen Umbau unserer Welt für die ökonomischen und ökologischen Herausforderungen der Zukunft.
Bildung steht aktuell für uns stark im Mittelpunkt. Hier kann man Spielen und Designen am besten zusammenbringen. Aber wir bearbeiten auch gern Anfragen in andere Richtungen.
Über eine Nachricht freuen wir uns: hello@mifactori.de
*
*
English Version
'Flip the system' with us
*
.


(Quotes from our business plan)

–

Mifactori is a studio for tangible, effective sustainability. We offer uncompromising, scalable and systemic thinking solutions – solutions that bring about truly fundamental change – in the areas of:
product & interior design
education (for adults and children)
urban design (bottom up)
campaigns & activism
consulting (e.g. for change projects).
We help our clients to place themselves differently in the economic chain. Where people and institutions meet objects – where consumption takes place – decisions are made for the entire economic ecosystem from resource extraction to waste disposal. Mifactori creates solutions that reorganize this chain – starting from consumption.
.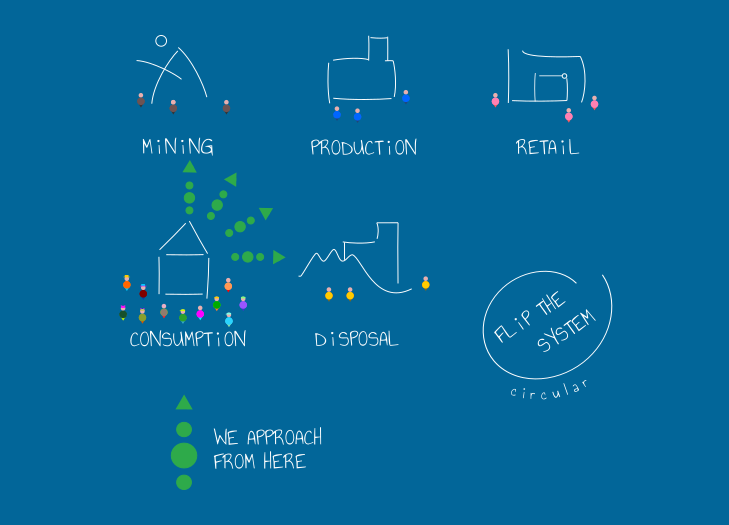 .
We use our own collection of methods for this – we make Open (Circular) Design – with us you develop open solutions. The aesthetics of our solutions often remind of toys. Things are colorful, easy to understand and a lot of fun. They invite people to participate – learning sustainability in play. Consumers are not just recipients of sustainability, but its active co-designers and executors. Products don't come across as glittering surfaces that can only be marveled at but are open – they enable new and different actions with them – they are part of a circular economy, this transforms their aesthetics. #Open #interactive #DIY #BottomUp
.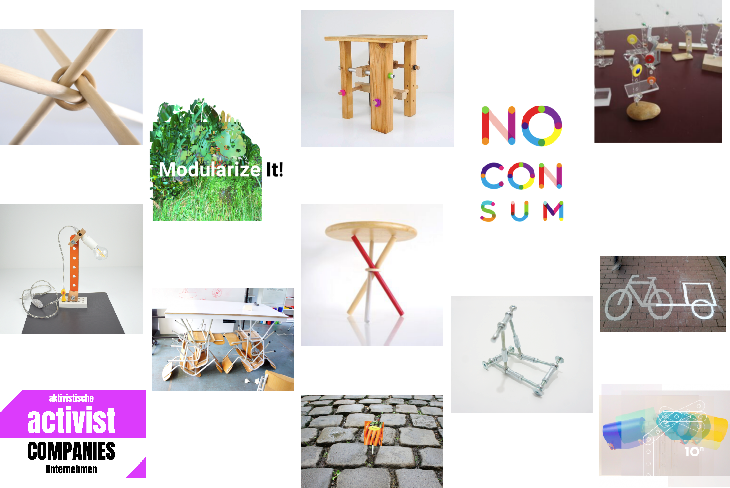 .
Our clients and partners are:
exhibiting institutions (museums, galleries, stores)
companies (innovation, strategy and marketing departments)
NGOs
Institutions of the public sector
Educational institutions
Product manufacturers and sellers
Event and interior designers
Mifactori finds and organizes public play spaces and show events for truly sustainable culture. We see ourselves as a meta-design agency – we aim to redesign design! That's why our methods are openly documented and our results freely licensed. Mifactori projects always have a content side (us) and a public side (partners/we), i.e. we keep the public in mind. We can't reorganize all products and processes ourselves, we want to we want to encourage others to follow the same paths as we do. That is why we are loud. (We see ourselves as activists and educators, we have a mission.)
.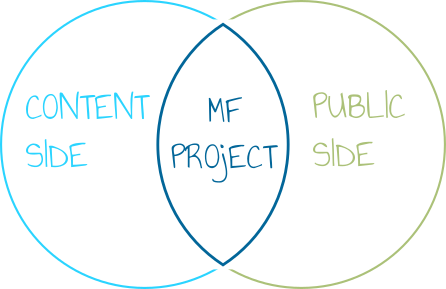 .
We are the "good choice" for our partners because we offer real sustainability that can be experienced directly and does not have to be explained first or is even greenwashing. A project with us is both an innovation and marketing project for a company and a transformation campaign for the public. Whoever works with us invests in research for a sustainable transformation of our world for the economic and ecological challenges of the future.
Education is currently a strong focus for us. This is the best place to bring together simplicity, reusability and design. But we are also happy to handle requests in other directions.
We look forward to hearing from you: hello@mifactori.de
–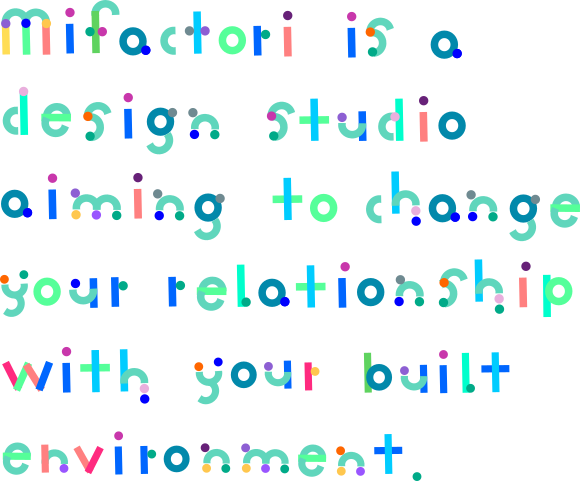 –
.