Deutsch unten ↓
English: On the OSCEdays forum we initiated and participated in a process that created an open poster on circular making. The poster is available in 9 languages by now. It is published under an open license and in an editable format: everbody can remix it, improve it, download it, print it and sell copies of it. Hang it to the wall at your school, university, maker space, office or wherever.
The poster describes very well what we are doing here at Mifactori with Hypercircularity.
Scroll below the german version to see all languages and downloads.
or here: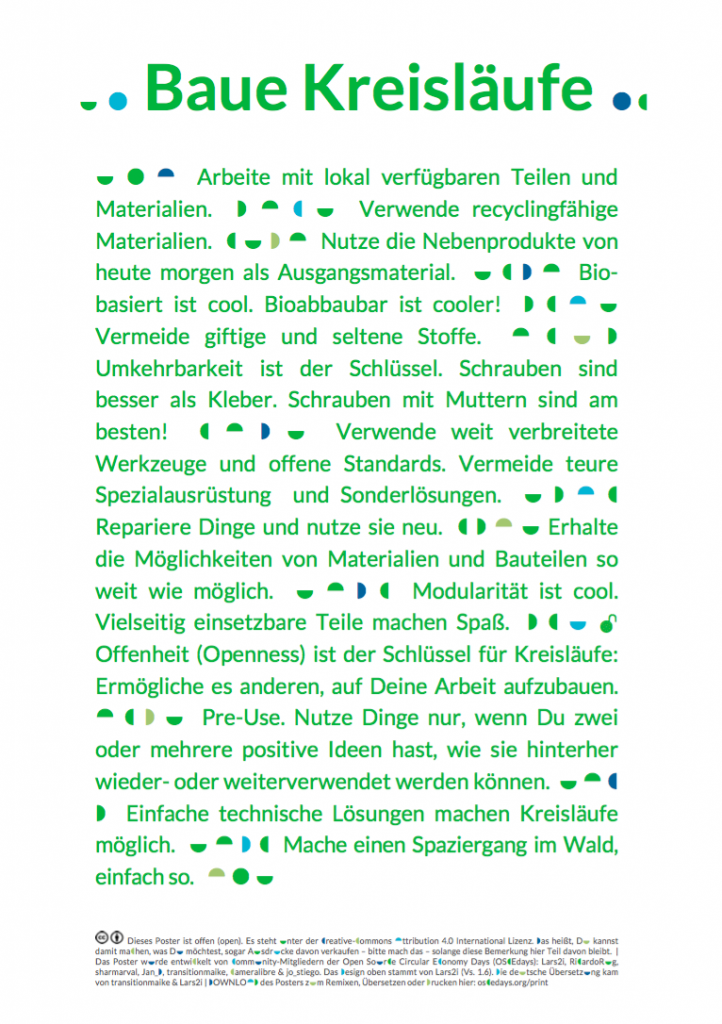 °
Deutsch: Wir haben einen Prozess im OSCEdays-Forum initiiert, an dessen Ende ein offenes Poster zu zirkulärem Making entstanden ist. Das Poster gibt es bereits in 9 Sprachen. Das Poster steht unter einer freien Lizenz und kann in editierbarem Format heruntergeladen werden, so dass alle es herunterladen, teilen. remixen, ausdrucken und auch verkaufen kann. Hängt es in eurer Schule, Uni, in eurem Makerspace oder Büro auf.
oder hier:
–