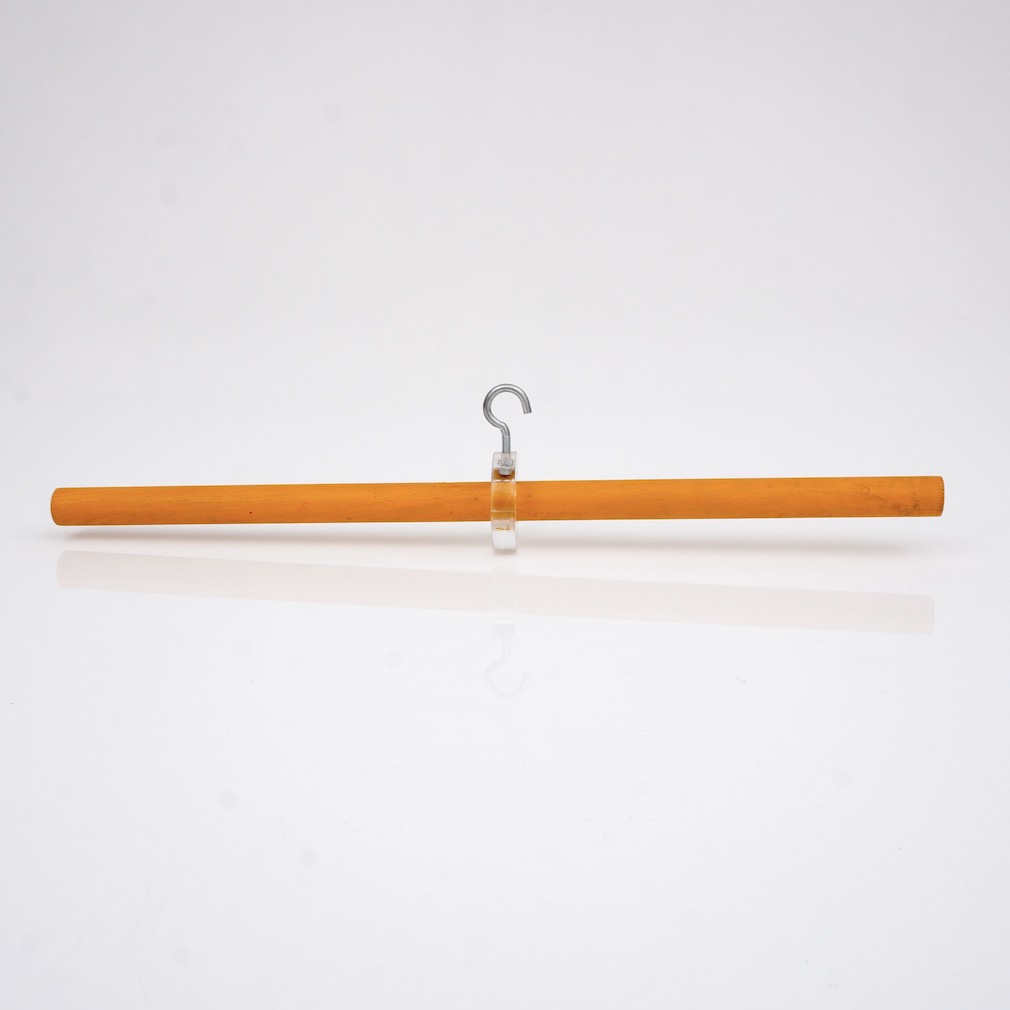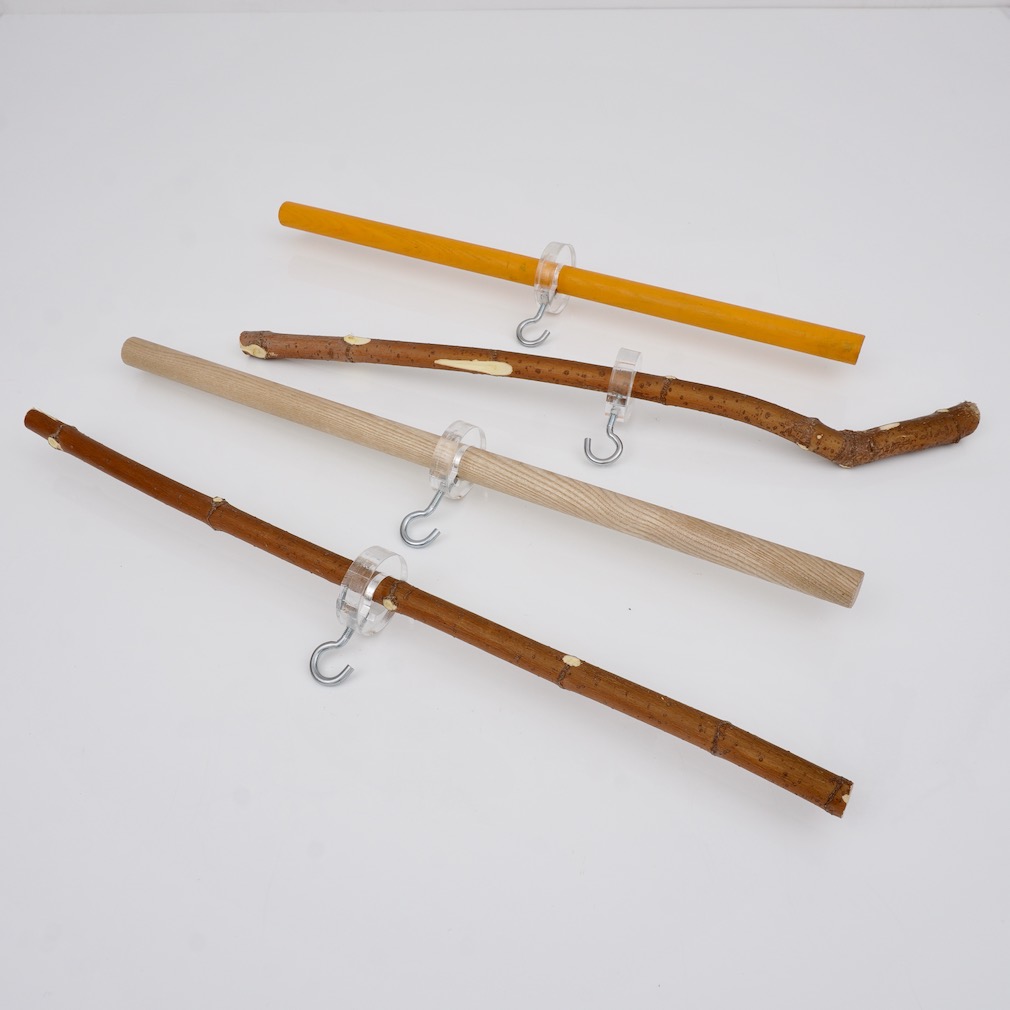 ↓
This is a very simple design using three simple Trikka parts. A hanger for clothes. It was added to the Trikka catalog by Lars Zimmermann as part of Trikkas initial 44. The most notable thing about this is the large set collar which is the core of the hanger. It allows to use all kinds of rods and even branches for your hanger.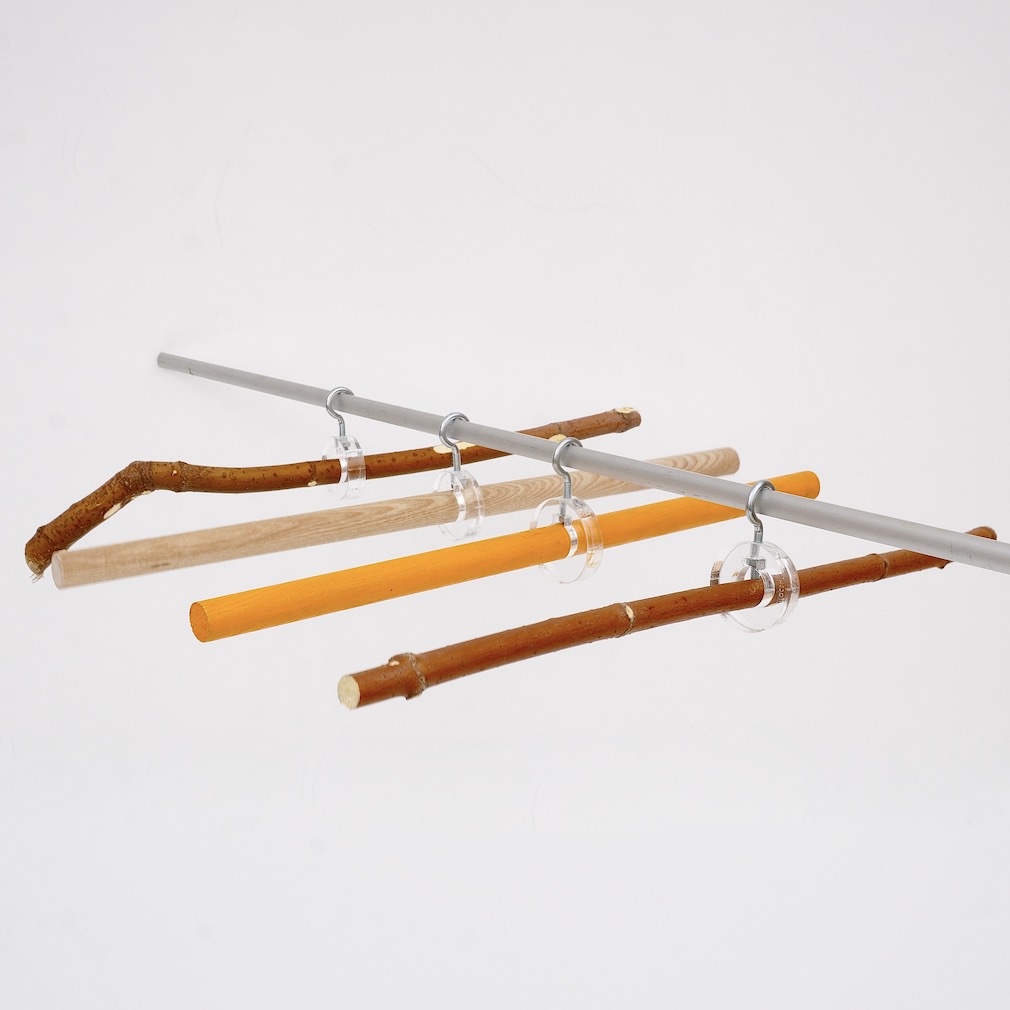 ↑
The key to this hanger is to replace the locking bolt of the set collar with a regular M4 hook. The hook used here has a inner diameter of 12mm and a "gate" of 9mm. So you can use this hanger only on thin rods up to 8mm thick (such as Trikka part 017.1) or on string.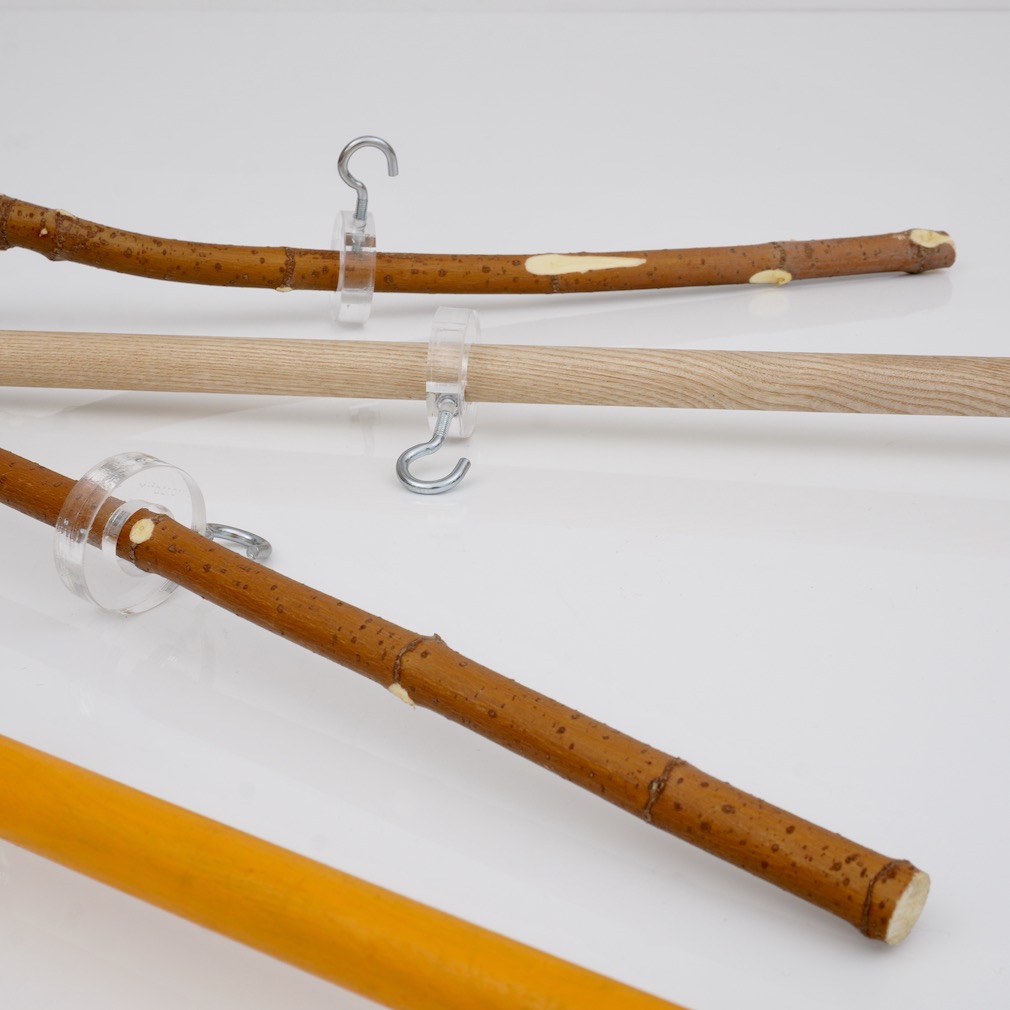 ↑
You can find instructions for the set collar and also SVG-files to laser cut your own below in the "Trikka info". Click to open the: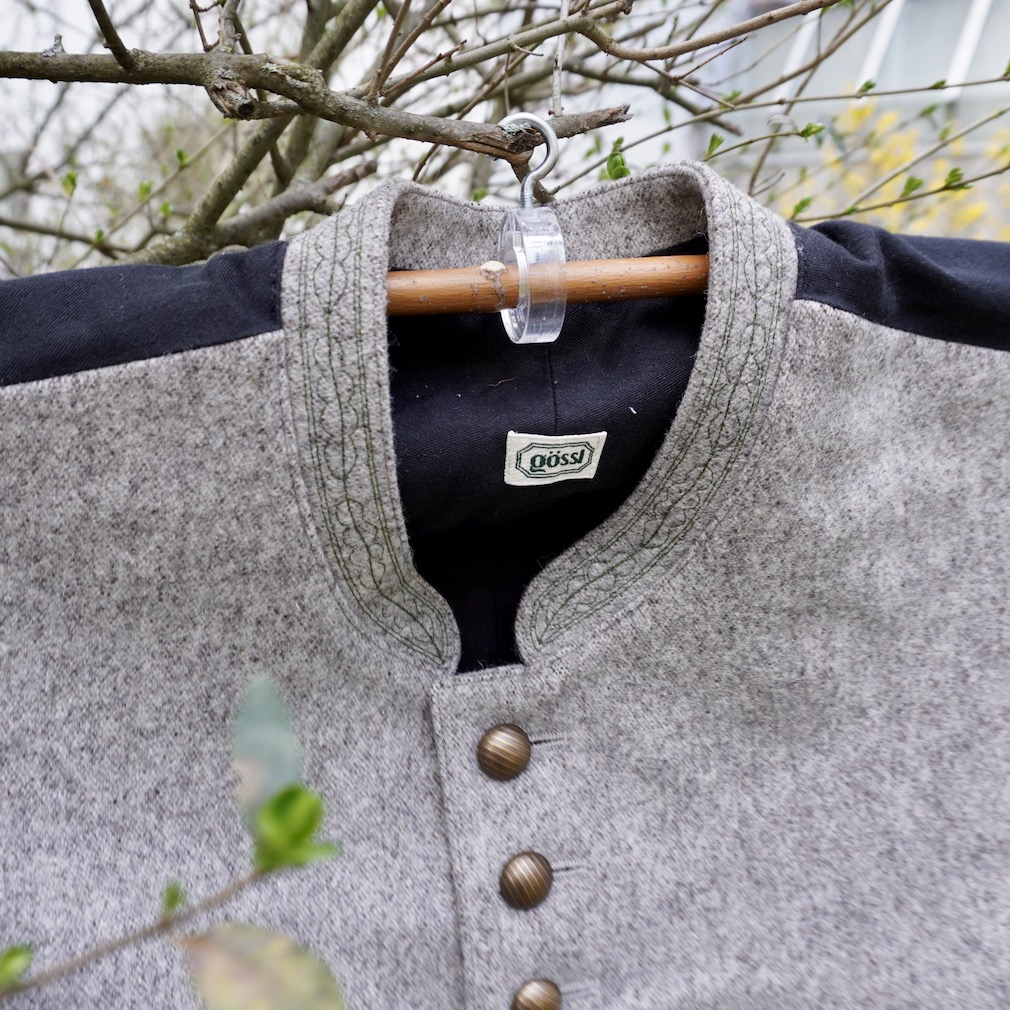 It works.