Last week Michi and Lars gave the first Mifactori "Circular Street Waste" workshop with the 3erlin Grid. It was a very interesting experience and we learned a lot! We worked in this workshop with 22 thirteen year old children from the Röntgen-Schule in Neukölln following an invitation of the Young Arts Program Neukölln.
With the workshop we made steps towards new objects using the 3x3cm Berlin Grid. It is quite clear now that that the system will have at least these 4 standard parts:
The cube, 9cm x 3cm x 3cm (also 9cm x 3cm x 6cm)
____
|o||
|o||
|o| /
the bar (Latte/Brett), flat
 _____________________
⁄_____________________/
the pillar, square
  ⁄__ ⁄ |
|   | |
|   | |
|   | |
|   | |
|__| ⁄.
and of course the plate
 _________________________
|                                          |
|                                          |
|                                          |
|                                          |
|________________________ |
Here are some pictures from our first experiments and the workshop. A full documentation of the workshop with a lot more pictures and the full methodology is here. 
handmade 3cm to 3cm grid hole template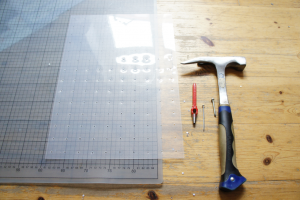 – Click on the images to enlarge them –
playing with stuff found in the streets of Berlin
can we make our own?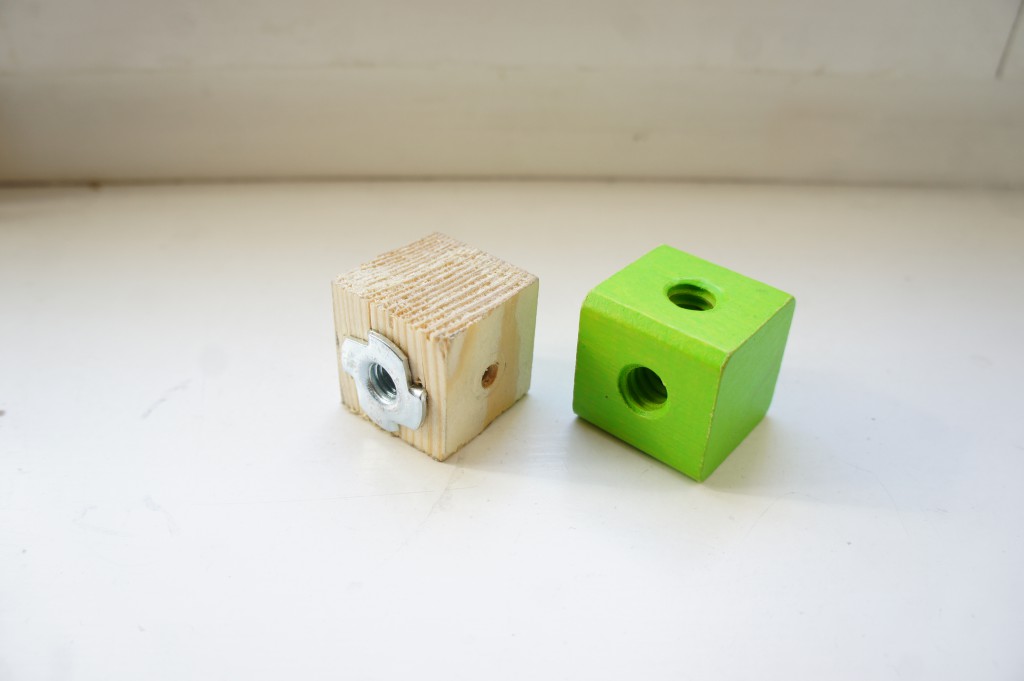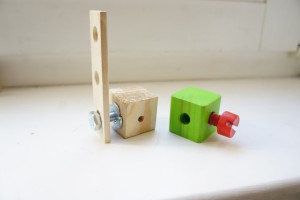 drilling in metal is fun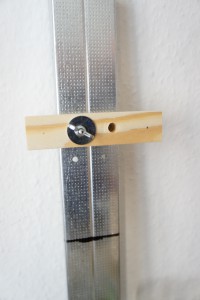 the first Mifactori made cube connector ever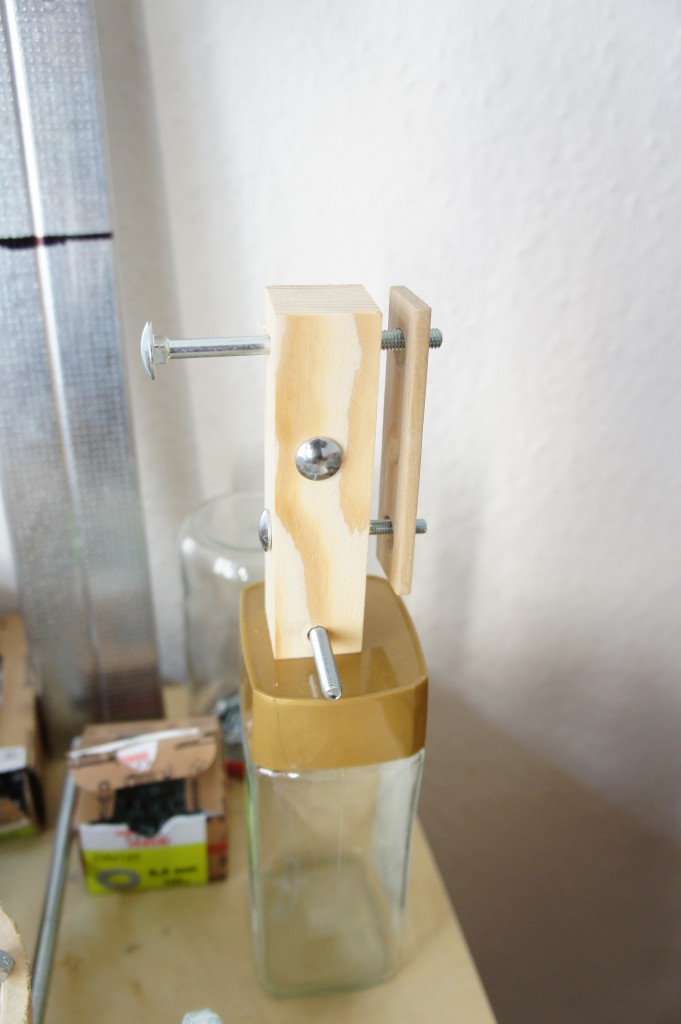 ' X – Y – Z ' –  we made also a 50cm to 50cm xyz frame but forgot to take a picture before the kids in the workshop repurposed the parts.
–
objects from the workshop: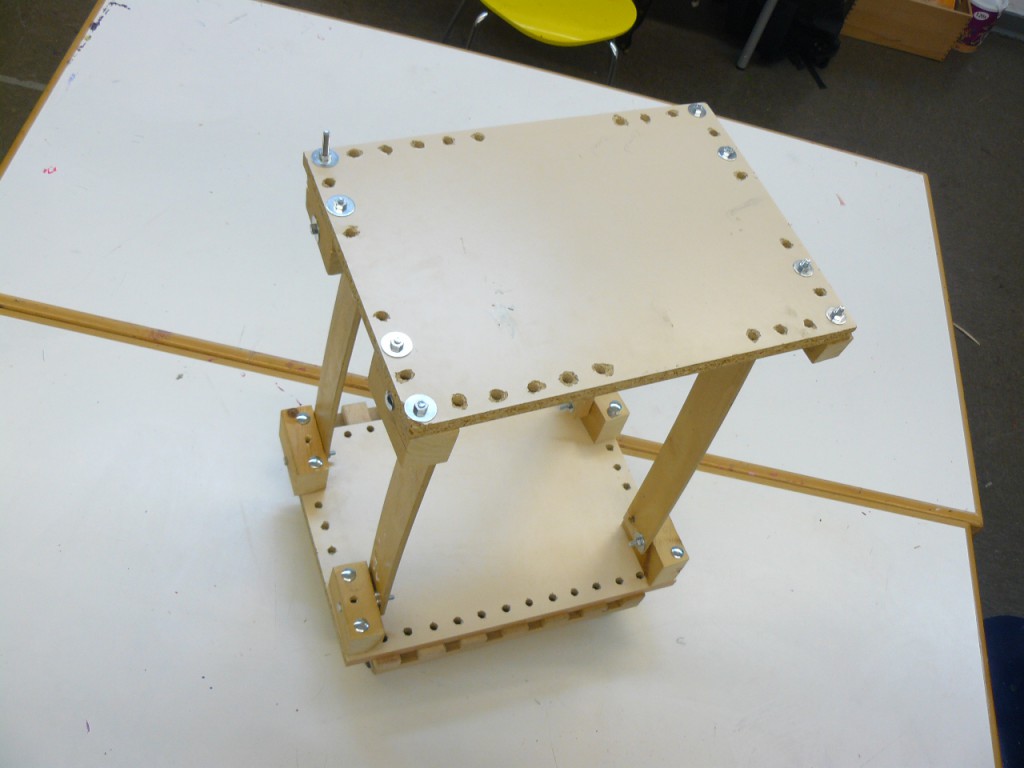 click here for full workshop documentation
°