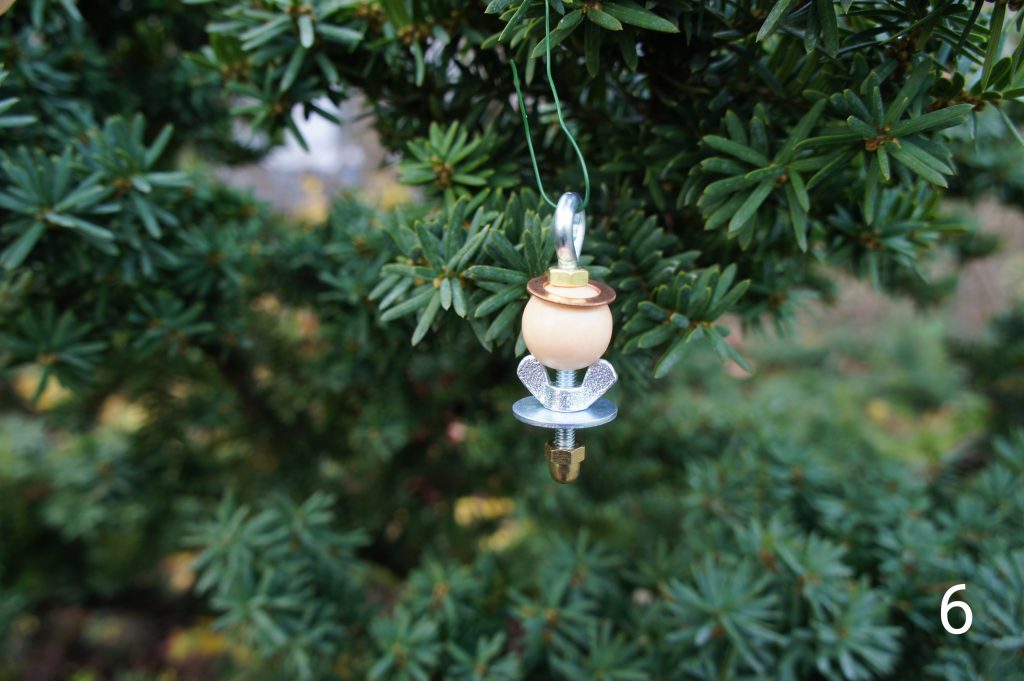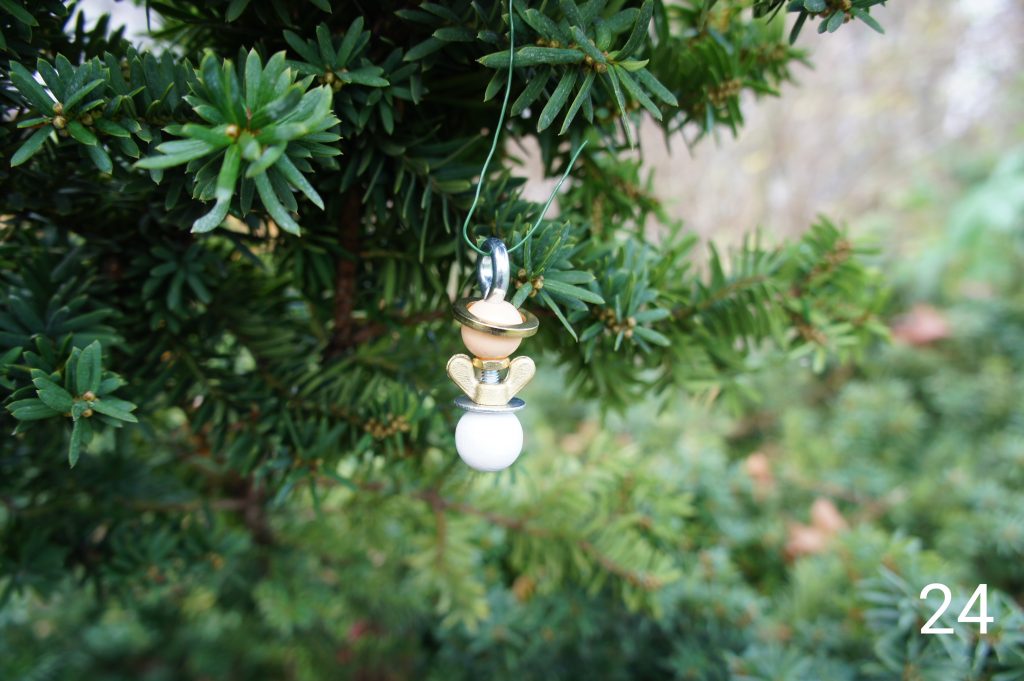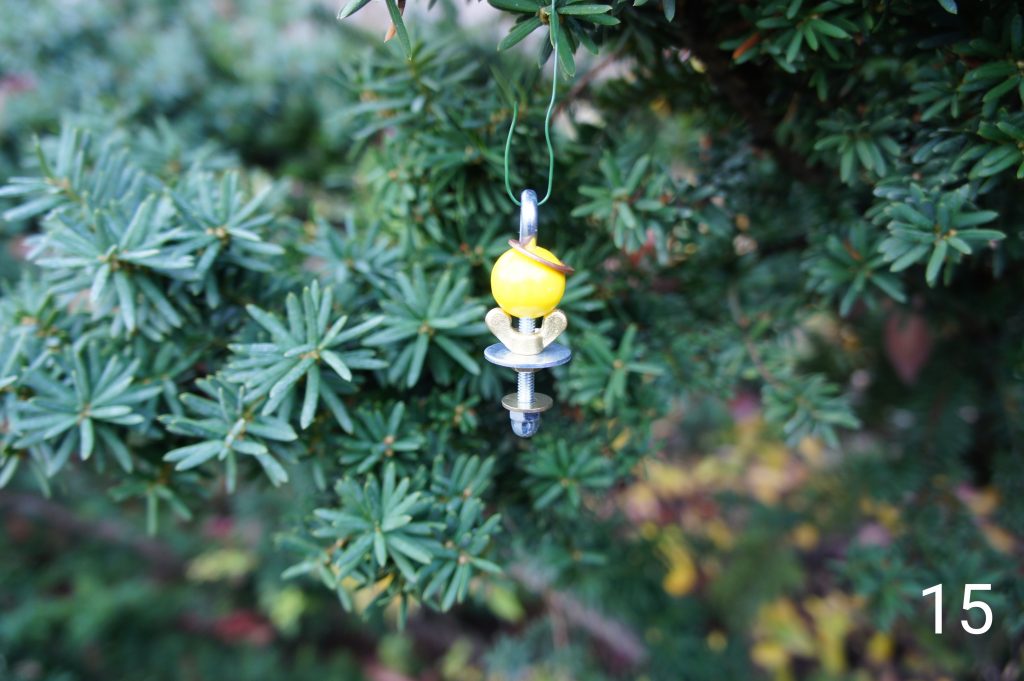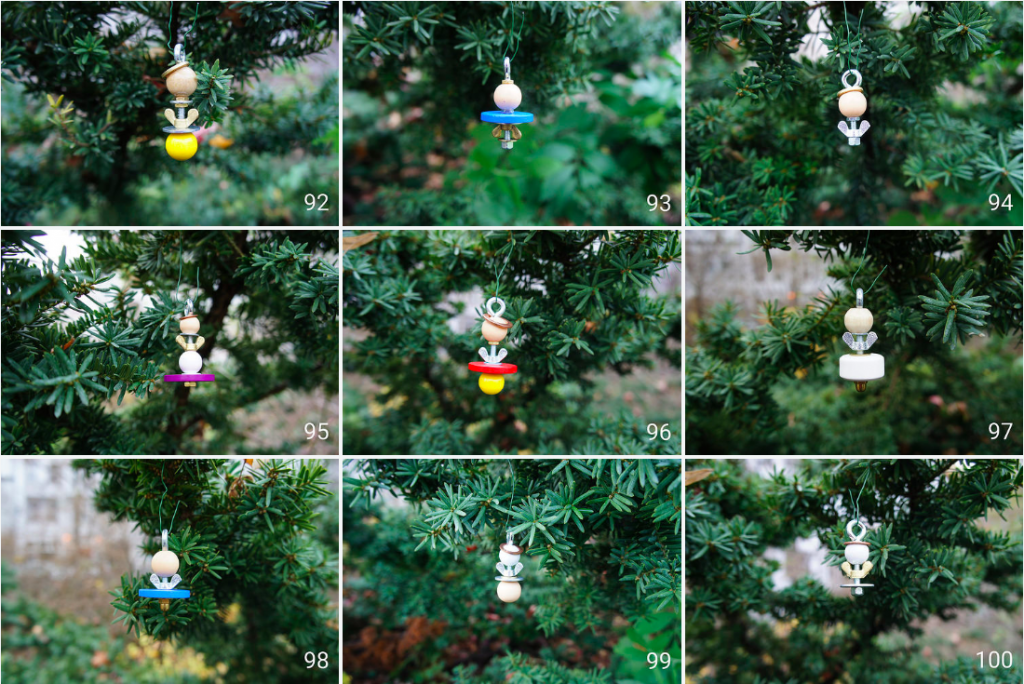 Titel: Climate Change Survival Fortune Angles
What: Product
Made For: ArtMarket Weißensee
–
Climate Change Survival Christmas (or Fortune) Angels
English: This are our Climate Change Survival Fortune or Christmas Angels. The are Pre-Use. They are modular made from nuts and bolts. You can disassemble them and win back all materials and use them for something else. Climate Change Survival? When climate change comes and washes away your house you can use the angels to build useful survival gear. In other words: It's christmas angels for preppers.
Deutsch: Das sind unsere Klimawandel-Überlebens-Glücks- oder Weihnachts-Engel. Die Engel sind Pre-Use. Sie sind modular aus Schrauben und Muttern zusammengesetzt. Alle Materialien lassen sich in Reinform zurückgewinnen und einsetzen für etwas anderes. Wieso Klimawandelüberleben? Wenn der Klimawandel kommt und das Haus wegschwemmt, lässt sich aus den Engeln elementares Überlebensgerät bauen. Mit anderen Worten: Es sind Weihnachtsengel für Prepper.
.
Price / Preis
4,50 EUR – per piece / pro Stück
16,00 EUR – set of 4 / 4er-Packung
30,00 EUR – Set of 8 / 8er-Packung
13,00 EUR – DIY kit material for 4 angels / Selbstbaukit für 4 Engel
(Product and ordering info below / Produkt- und Bestellinfos unten)
.
Order / Bestellen
English Below
Wie bestellen?
Senden Sie einfach eine Email senden (mifactori@email.de) mit dem Bestellwunsch. Wir schicken dann Bankdaten oder ein Paypal-Adresse. Der Versand kostet 7 EUR innerhalb Deutschlands. Versand in andere Länder ist möglich. Man kann die Engel auch in unserer Werkstatt in Berlin-Schöneberg abholen und so die Versandkosten sparen.
Produktinfo
Einzelstücke – Lassen Sie uns wissen, ob sie eine bestimmte Nummer habe möchten. Wenn Sie keine Nummer senden, nehmen wir gern die Auswahl für Sie vor.
Packungen – Lassen Sie uns wissen, ob sie bestimmte Nummern ihrer Packung haben möchten. Wir werden versuchen, ihr Paket genau so zusammenzustellen. Geben Sie keine Nummern an, stellen wir ihnen etwas zusammen.
Selbstbau-Kit – Jedes Kit enthält Material für 4 Engel. Die Teile können in vielen vielen verschiedenen Weisen zu Engeln kombiniert werden und lassen sich immer wieder lösen und neu zusammensetzen, bis man die Engel gebaut hat, die man wirklich mag. Das macht viel Spaß!
English:
How to order?
Send us an email with your order and we'll send you bank details or a paypal details. Shipping costs is 7 EUR within Germany, for other countries we'll let you know in our email reply. If you are in Berlin you can also come by our workshop and get your angels without shipping costs.
Product info
Single piece – Tell us in your email if you want to have a specific angel or specific angels and let us know the number(s). If you don't send us a number we are happy to make the picks for your.
Sets – You can tell us if you like to see specific angels included in your kits. Let us know the numbers. We'll try to make it work.
Kit – The Kits include materials for 4 angels. The parts allow many many different combinations. You can disassemble and reassemble them as often as you like till you created angels you really like. It is a lot of fun.
.
*
*
Documentation
BOM below / Stückliste unten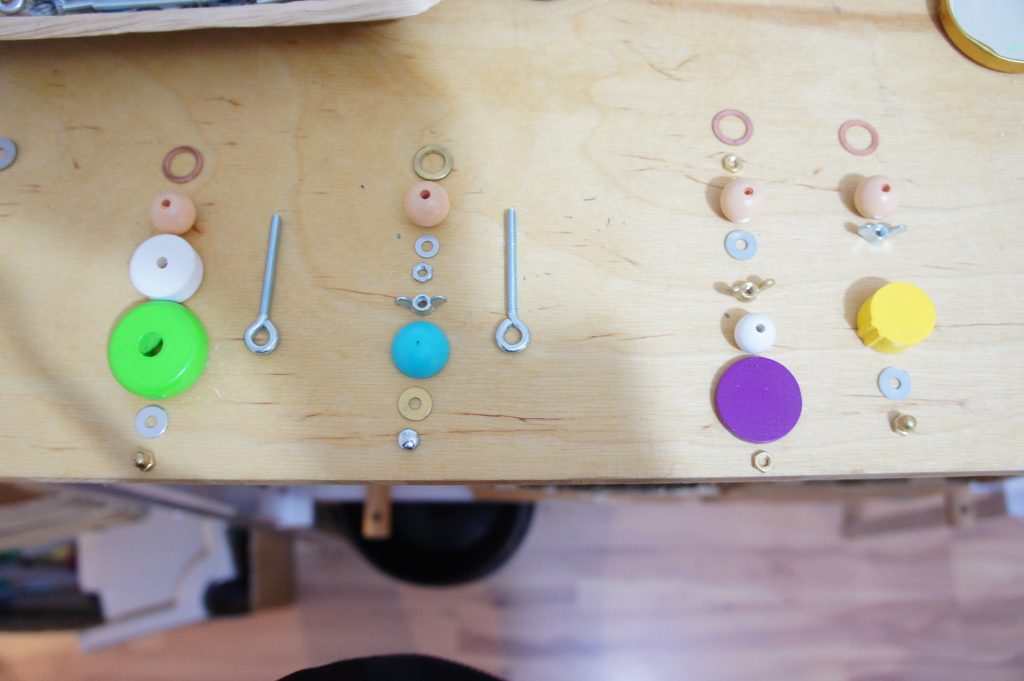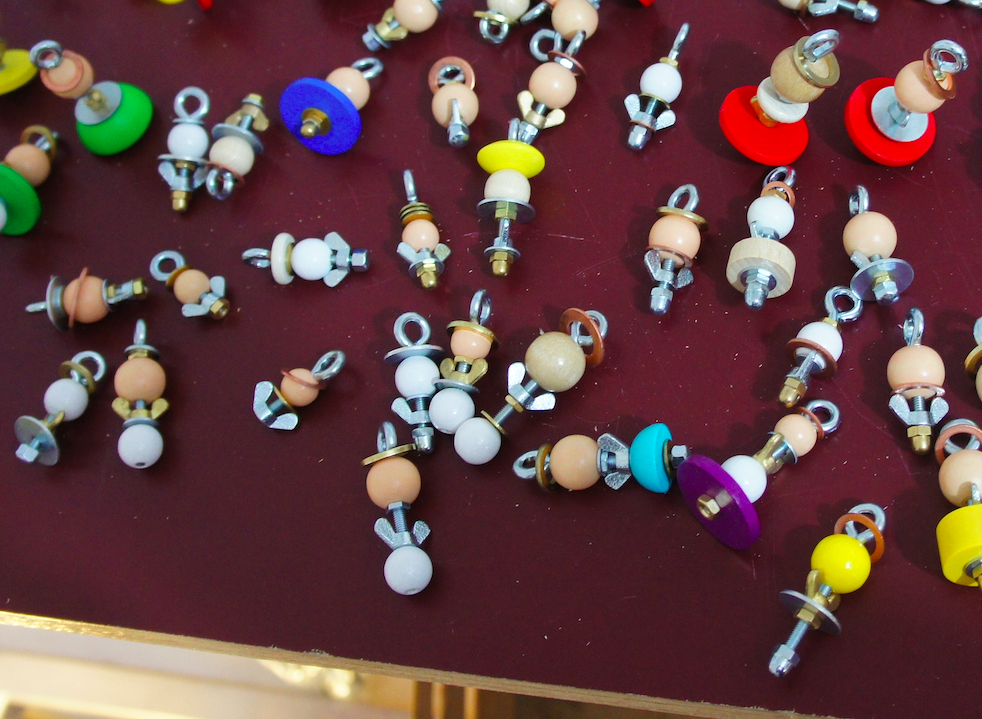 *
BOM / Stückliste
Schrauben: M4 Ringschraube 40mm – M4 Ringschraube 30mm – M4 Ringschraube 25mm – Scheiben: M4 Kotflügelscheiben 20mm – M4 Unterlegscheiben 12mm – M4 Unterlegscheibe 12mm – Unterlegscheiben Kupfer, verschiedene Größen – M12 Unterlegscheiben Messing – M 14 Unterlegscheiben Messing – M10 Unterlegscheiben Messing – M8 Unterlegscheiben Messing – Muttern: M4 Mutter – M4 Mutter niedrig – M4 Mutter Messing – M4 Mutter Messing niedrig – M4 Flügelmutter – M4 Flügelmutter Messing – M4 Hutmutter Messing – M4 Hutmutter – M4 Hutmutter niedrige Form – Holzperlen: 12, 14, 16mm natur, weiß, gelb, hautfarben (manchmal für 4mm aufgebohrt manchmal wie eine Mutter auf die Schraube geschraubt) – Sammlung farbig lackierter Holzscheiben und Sonderformen von Rüther Berlin
Link broken? Have a look at the screenshots / Link kaputt? Screenshots ansehen
*