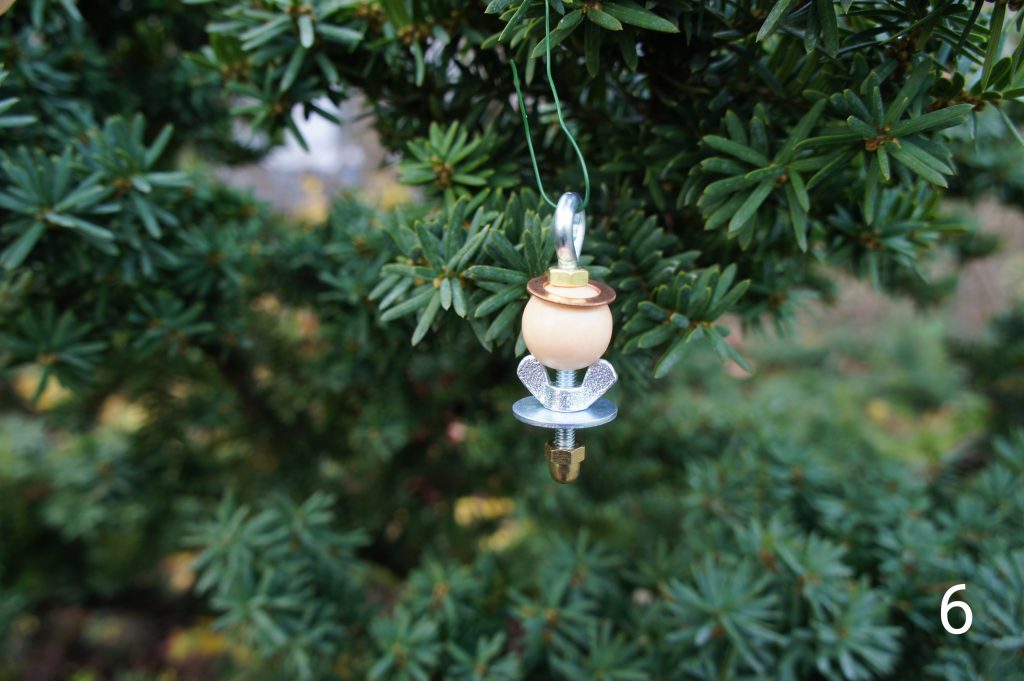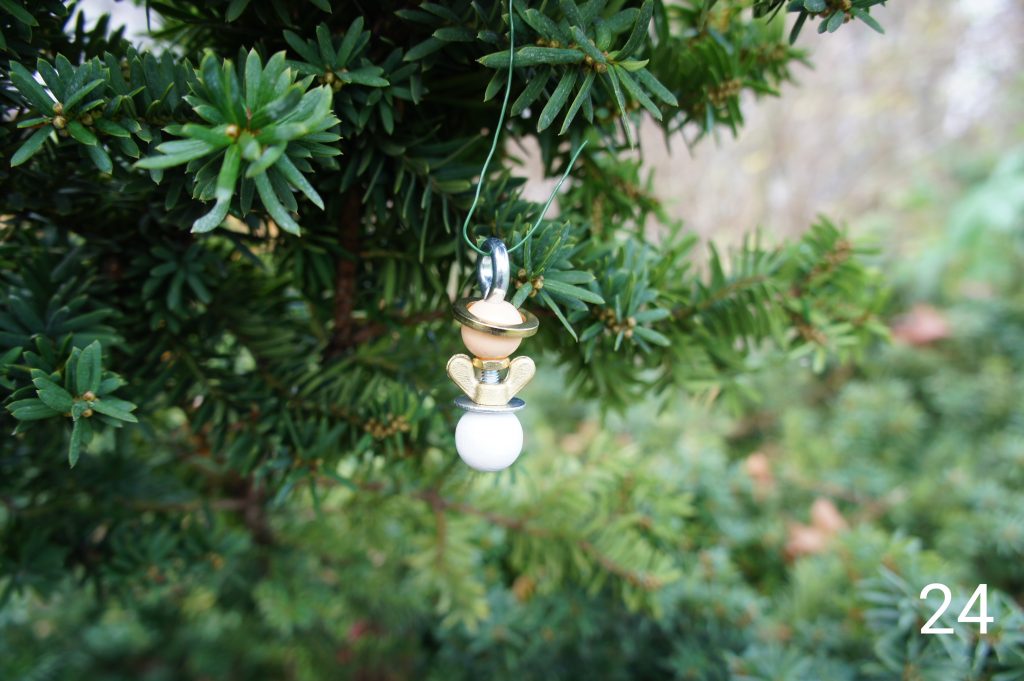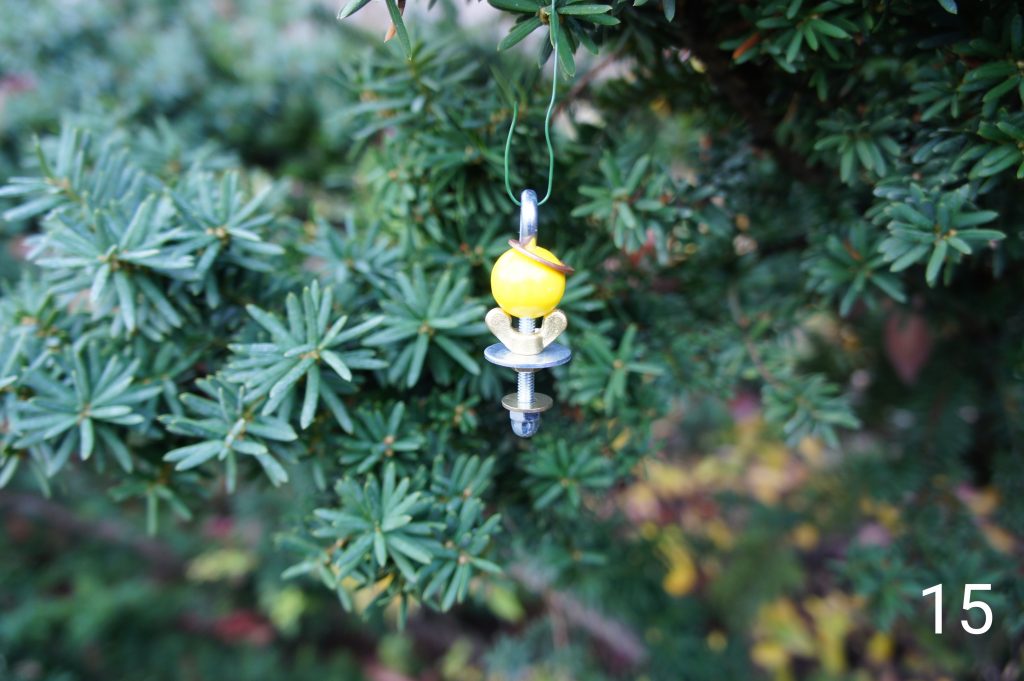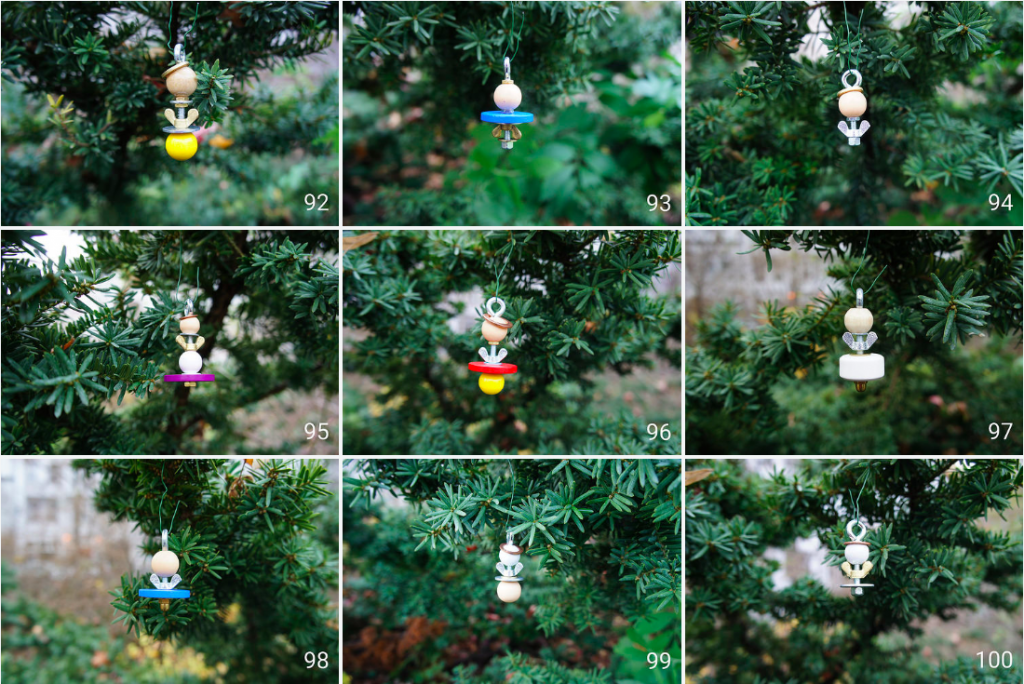 Titel: Climate Change Survival Fortune Angles
What: Product
Made For: ArtMarket Weißensee
–
Climate Change Survival Christmas (or Fortune) Angels
English: This are our Climate Change Survival Fortune or Christmas Angels. The are Pre-Use and built with the circular construction toy → OHO. They are modular made from nuts and bolts. You can disassemble them and win back all materials and use them for something else. Climate Change Survival? When climate change comes and washes away your house you can use the angels to build useful survival gear. In other words: It's christmas angels for preppers.
Deutsch: Das sind unsere Klimawandel-Überlebens-Glücks- oder Weihnachts-Engel. Die Engel sind Pre-Use und mit dem zirkulären Spiel- und Konstruktionssystem → OHO gebaut. Sie sind modular aus Schrauben und Muttern zusammengesetzt. Alle Materialien lassen sich in Reinform zurückgewinnen und einsetzen für etwas anderes. Wieso Klimawandelüberleben? Wenn der Klimawandel kommt und das Haus wegschwemmt, lässt sich aus den Engeln elementares Überlebensgerät bauen. Mit anderen Worten: Es sind Weihnachtsengel für Prepper.
.
Price / Preis
4,50 EUR – per piece / pro Stück
16,00 EUR – set of 4 / 4er-Packung
30,00 EUR – Set of 8 / 8er-Packung
13,00 EUR – DIY kit material for 4 angels / Selbstbaukit für 4 Engel
(Product and ordering info below / Produkt- und Bestellinfos unten)
.
Order / Bestellen
Email to hello@mifactori.de
.
*
*
Documentation
BOM below / Stückliste unten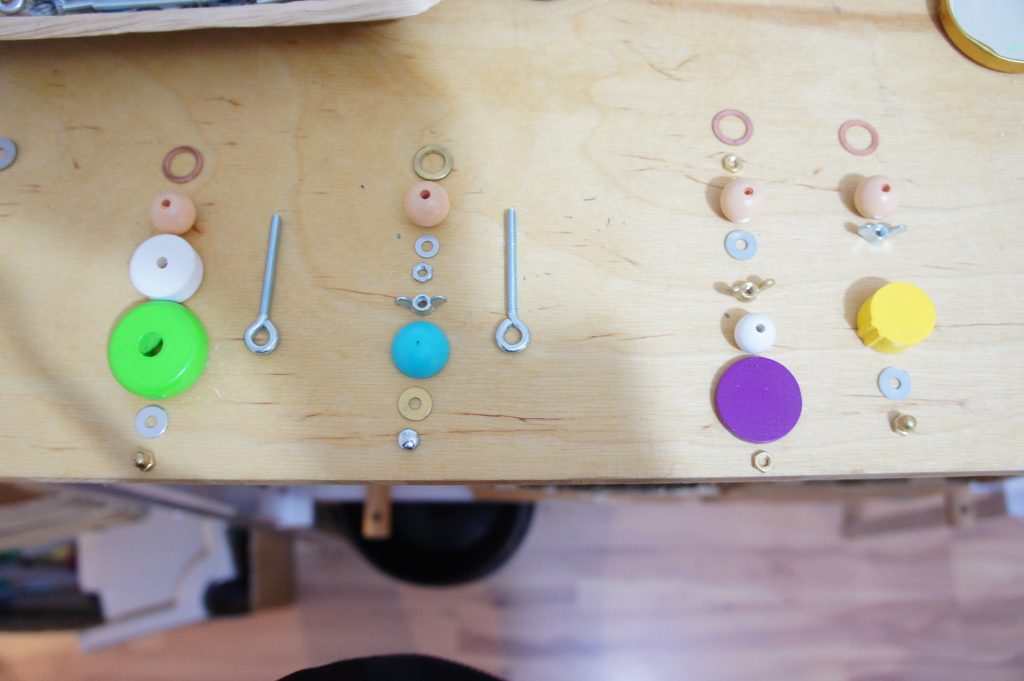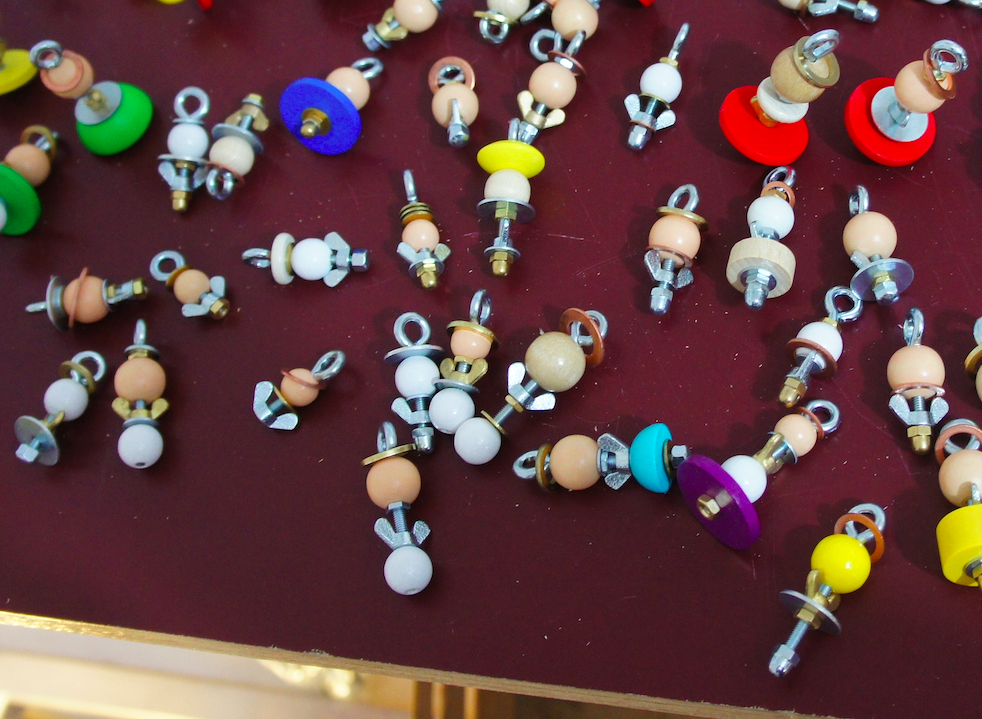 *
BOM / Stückliste
Schrauben: M4 Ringschraube 40mm – M4 Ringschraube 30mm – M4 Ringschraube 25mm – Scheiben: M4 Kotflügelscheiben 20mm – M4 Unterlegscheiben 12mm – M4 Unterlegscheibe 12mm – Unterlegscheiben Kupfer, verschiedene Größen – M12 Unterlegscheiben Messing – M 14 Unterlegscheiben Messing – M10 Unterlegscheiben Messing – M8 Unterlegscheiben Messing – Muttern: M4 Mutter – M4 Mutter niedrig – M4 Mutter Messing – M4 Mutter Messing niedrig – M4 Flügelmutter – M4 Flügelmutter Messing – M4 Hutmutter Messing – M4 Hutmutter – M4 Hutmutter niedrige Form – Holzperlen: 12, 14, 16mm natur, weiß, gelb, hautfarben (manchmal für 4mm aufgebohrt manchmal wie eine Mutter auf die Schraube geschraubt) – Sammlung farbig lackierter Holzscheiben und Sonderformen von Rüther Berlin
Link broken? Have a look at the screenshots / Link kaputt? Screenshots ansehen
*