English version below
–
Die 3erlin-Grid-Dokumentation und unsere 3erlin-Grid-Teile-Bibliothek wachsen.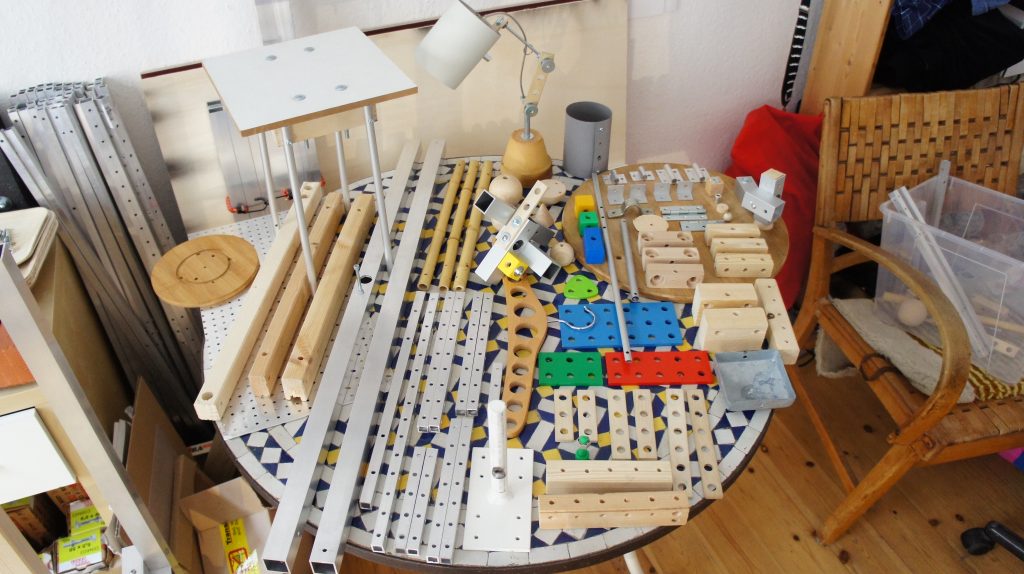 Und wir haben einen weiteren Weg gefunden, wie ihr das auch machen könnt, ohne selbst Teile herstellen zu müssen:
3erlin-Grid-Teile bei OBI!
Wir waren bei OBI – und zu unserer Überraschung haben wir dort mehrere 3erlin Grid Teile gefunden (3cm Maß). Sie sind auf dem Bild unten – einfach auf das Bild klicken, um die Namen der Teile auf dem Kassenbon zu lesen. Nicht alle Teile passen an allen Seiten ins 3erlin Grid, aber immer mindestens an einer!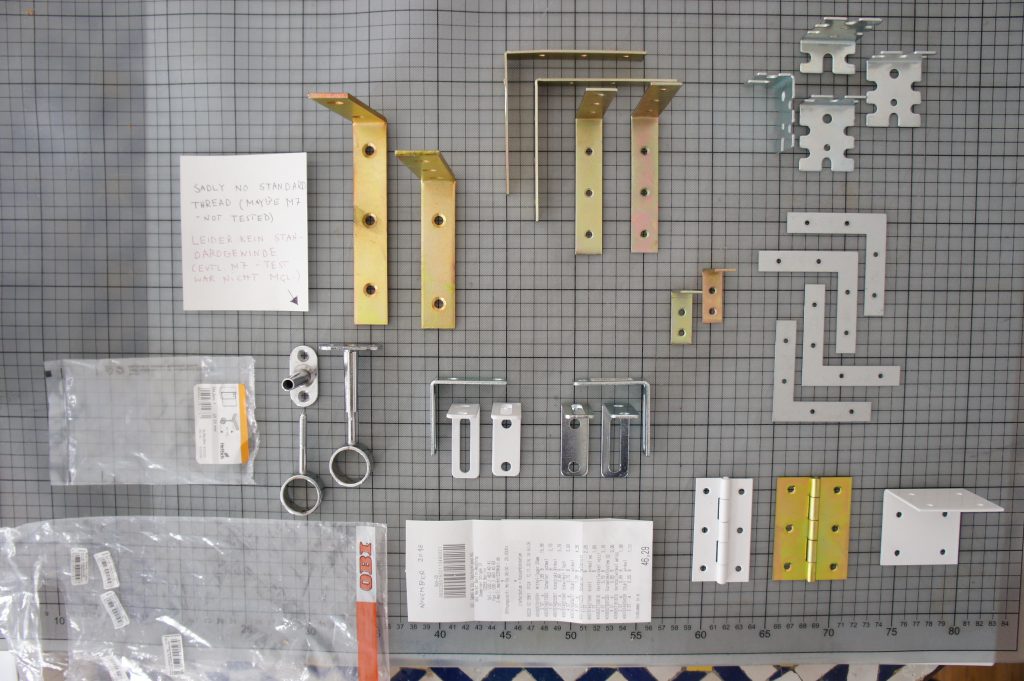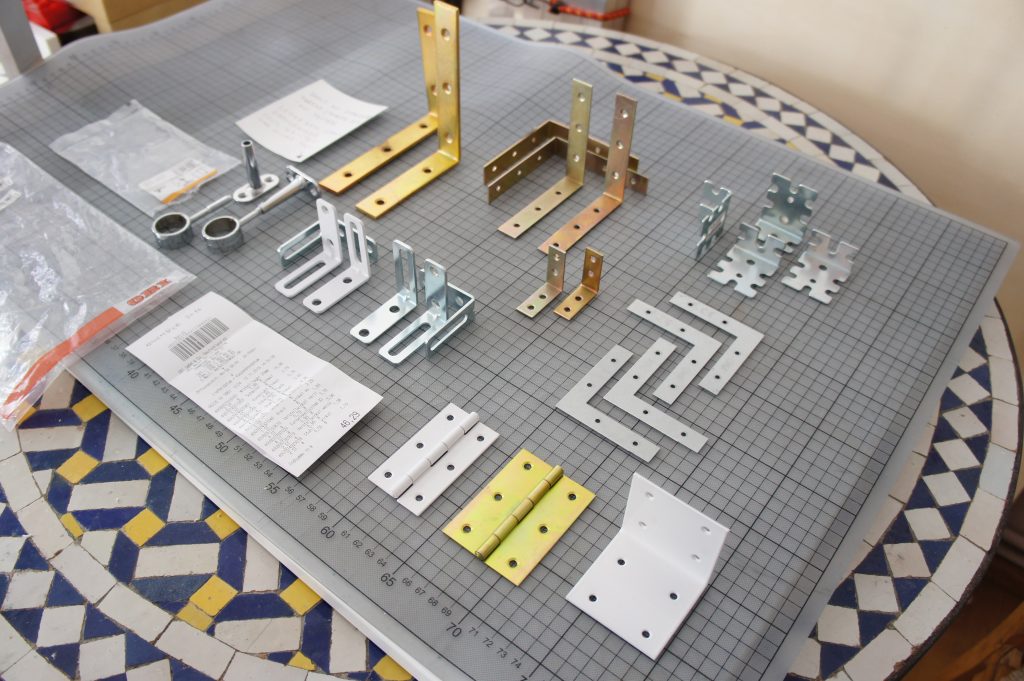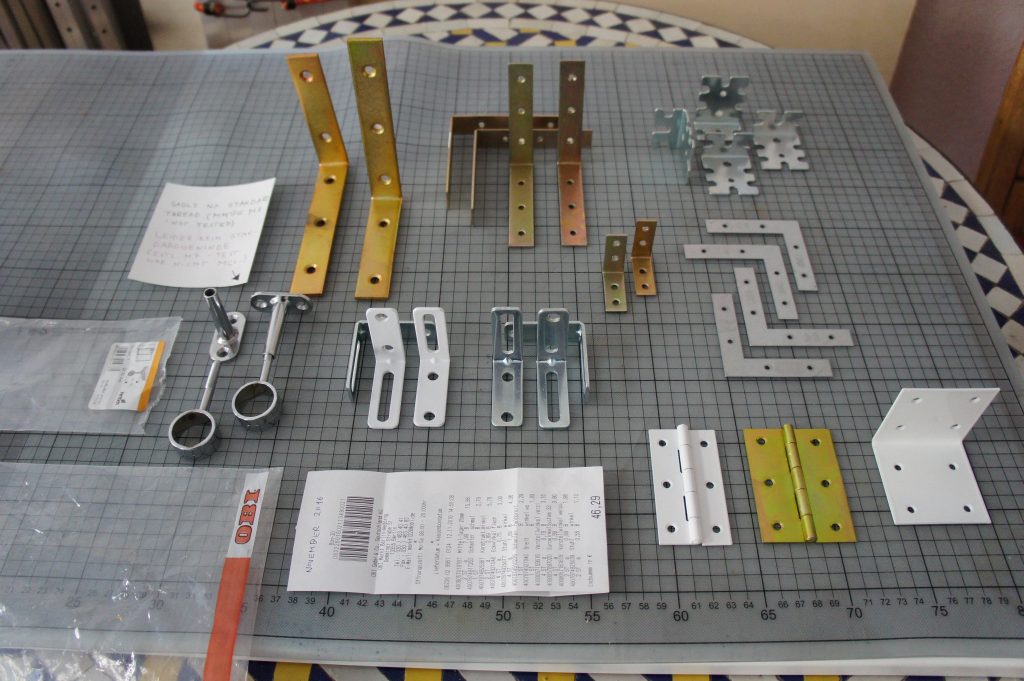 Nur eine Seite des großen Winkels passt – das Maß auf der anderen ist 5cm – aber man kann ein weiteres Loch hineinbohren wahrscheinlich. Der große weiße Winkel hat in der Länge 3cm Lochabstand und in der Breite leider 3,5 cm – wahrscheinlich kaum nützlich – aber mal sehen. Und ein Update zur Bemerkung im Bild: Ja, das Gewinde ist M7, leider!
Wenn wir mit den Teilen gearbeitet haben, werden wir in Update posten, falls es irgendwas wichtiges zu wissen gibt. Aber wer nicht warten mag, kann einfach unten seine Frage als Kommentar posten.
–
"ACTION" in Entwicklung
Wir haben außerdem angefangen, ein ACTION-Protokoll auf der OSCEdays Platform zu entwickeln. Ein ACTION-Protokoll ist eine einfache Schritt-für-Schritt-Anleitung, die jeder auf der Welt leicht verstehen und befolgen kann, um "Open Source Circular Economy"-Lösungen zu erfinden und umzusetzen. Unser ACTION-Protokoll dreht sich um die Gestaltung eines Hackathons mit einem offenen modularen Grid – wie dem 3erlin Grid. Wir werden solche Hackathons in der Zukunft wahrscheinlich öfter machen (z.B. direkt am 26 & 27 November in Berlin) und vielleicht ja andere auch unabhängig von uns mit Hilfe dieses ACTION-Protokolls.
Wer Lust dazu hat … einfach loslegen!
_
ENGLISH VERSION:
We are growing the 3erlin Grid Documentation and our 3erlin Grid parts library.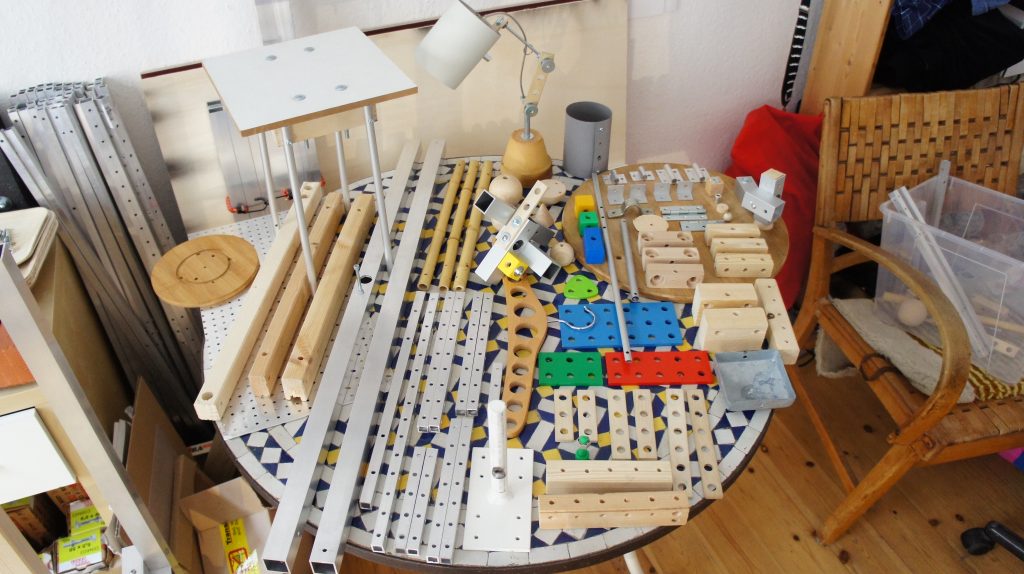 And we found another way for you to do the same:
3erlin Grid Parts At OBI!
We have been at OBI – a german hardware and gardening supply store – and to our surprise we found a lot of ready made 3erlin Grid parts there. Look at the image below (click on it to enlarge and read the receipt for the name of each part). Not each of those parts fit in all measures into the 3erlin Grid but at least in some.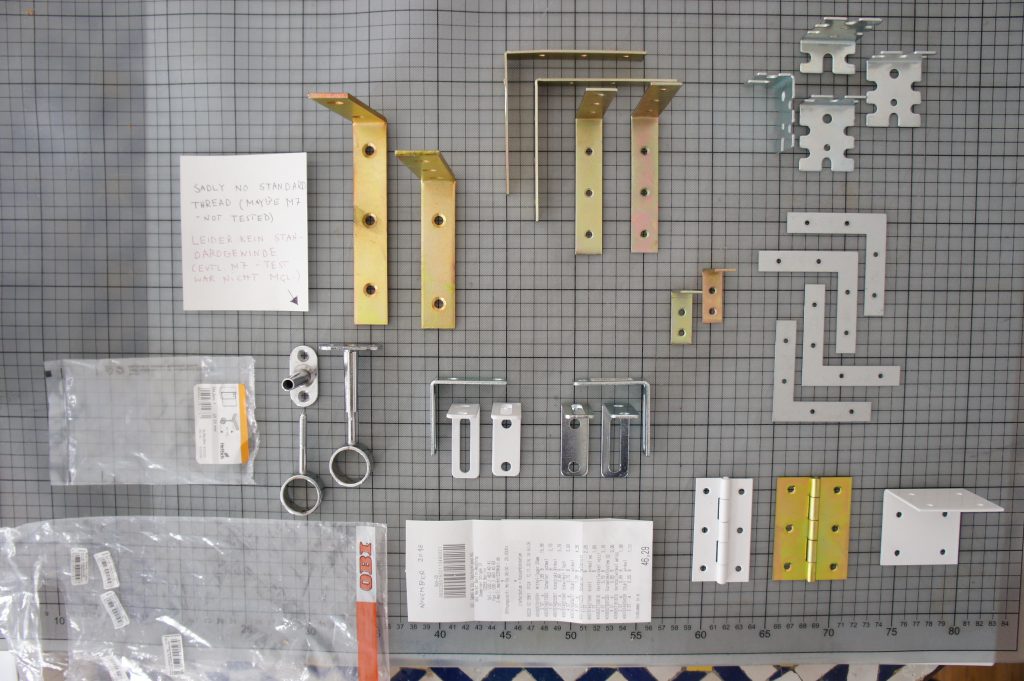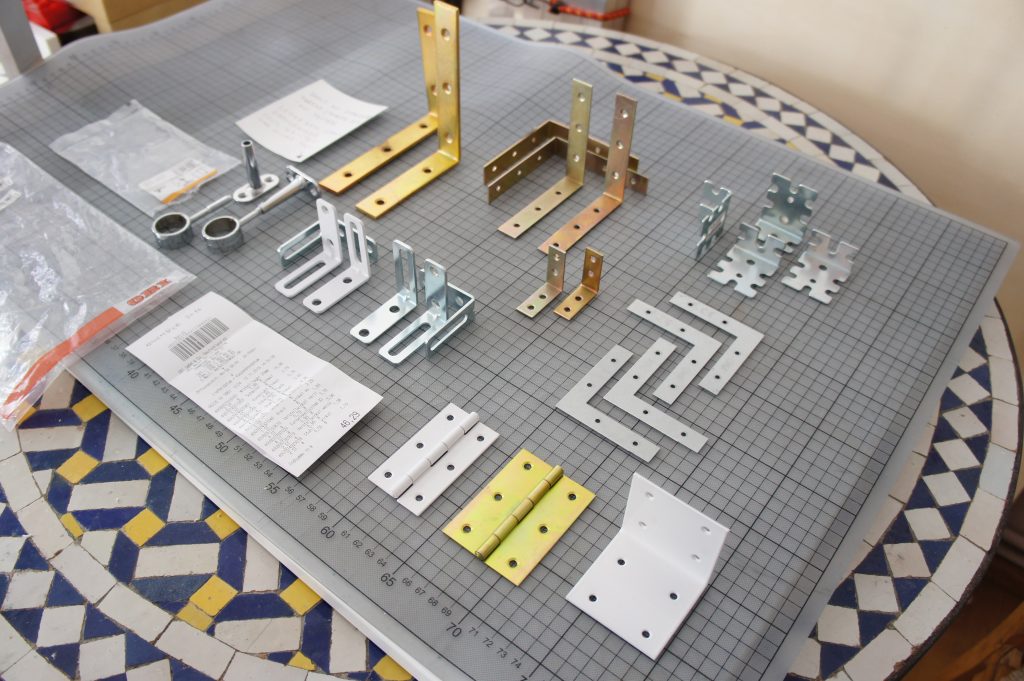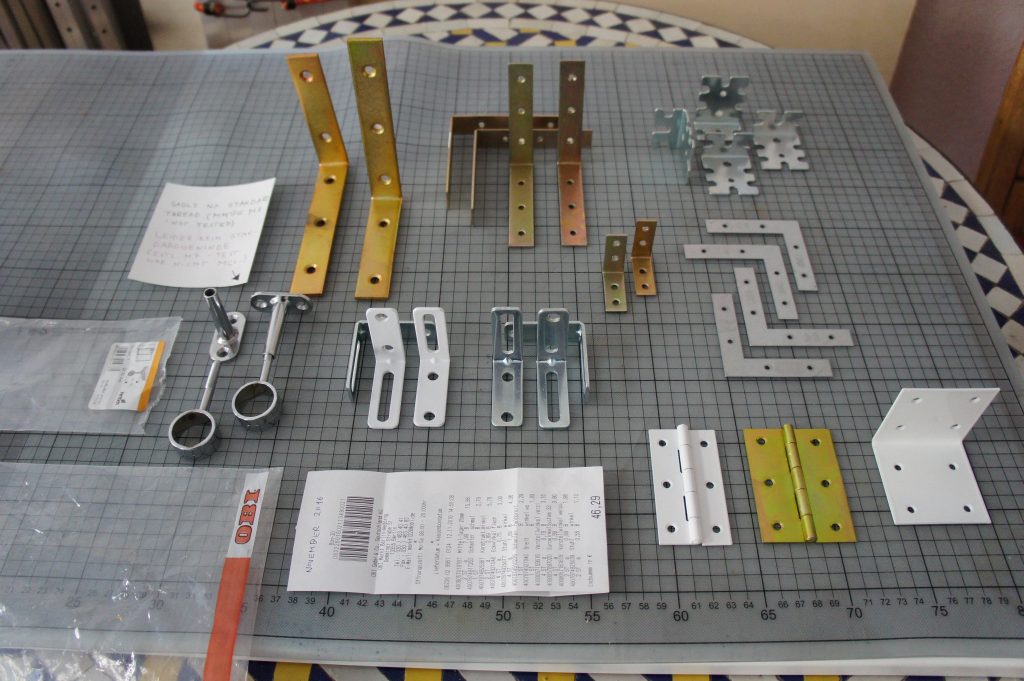 Only one side of the large angle is 6cm the other is 5cm – but we can drill another hole into it. The big white one is 3cm only in one direction but 3,5 in the other one – probably useless, but let's see. And an update on the picture: The thread is M7!
Once we played with it we will update this post if there is something you should know. If you plan on buying the parts and there is no update yet feel free to post a comment we will share, what we learned.
–
ACTION In Development
We started to write an ACTION protocol at the OSCEdays Platform. An ACTION Protocol is a step by step guide everyone in the world can follow to invent and build Open Source Circular Economy. Ours is about "Create A Hackathon With An Open Modular Grid". We will run those Hackathons in the future more often (Like November 26 & 27, 2016 in Berlin) and hopefully others will do too using that ACTION protocol.
Feel free to use the ACTION or add to it 🙂