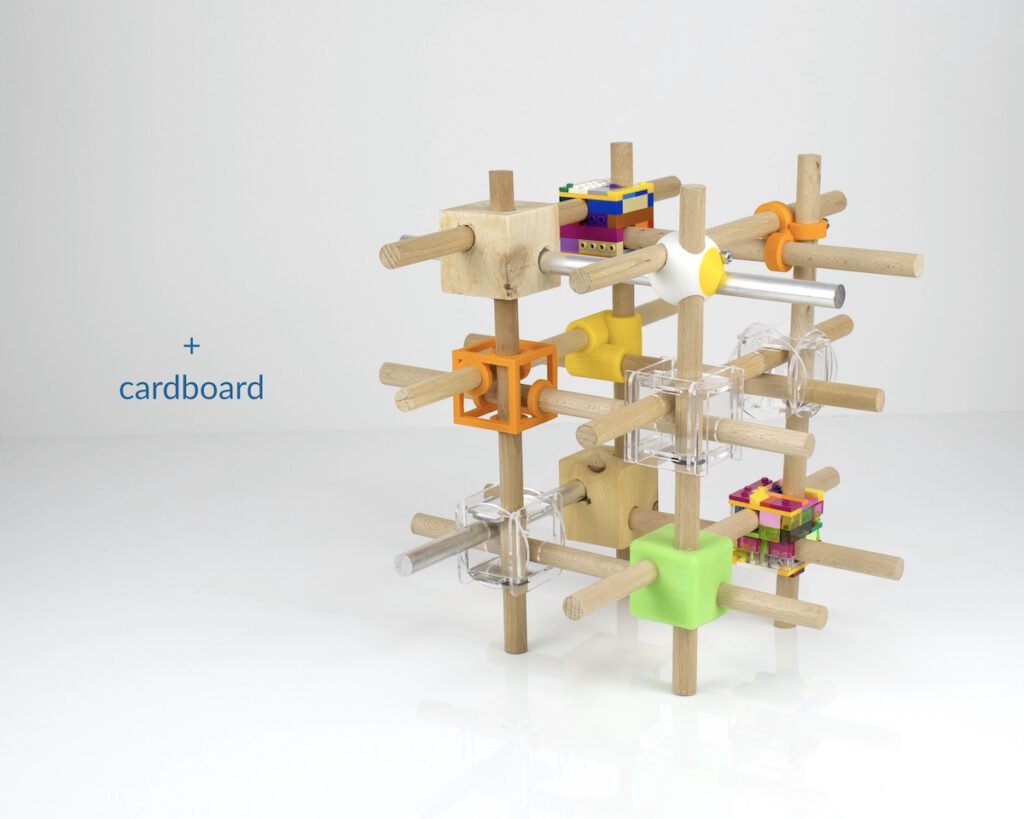 Meta
Mifactoris Open Shelve Nodes – Cardboard Version
*
Cardboard
pics ↓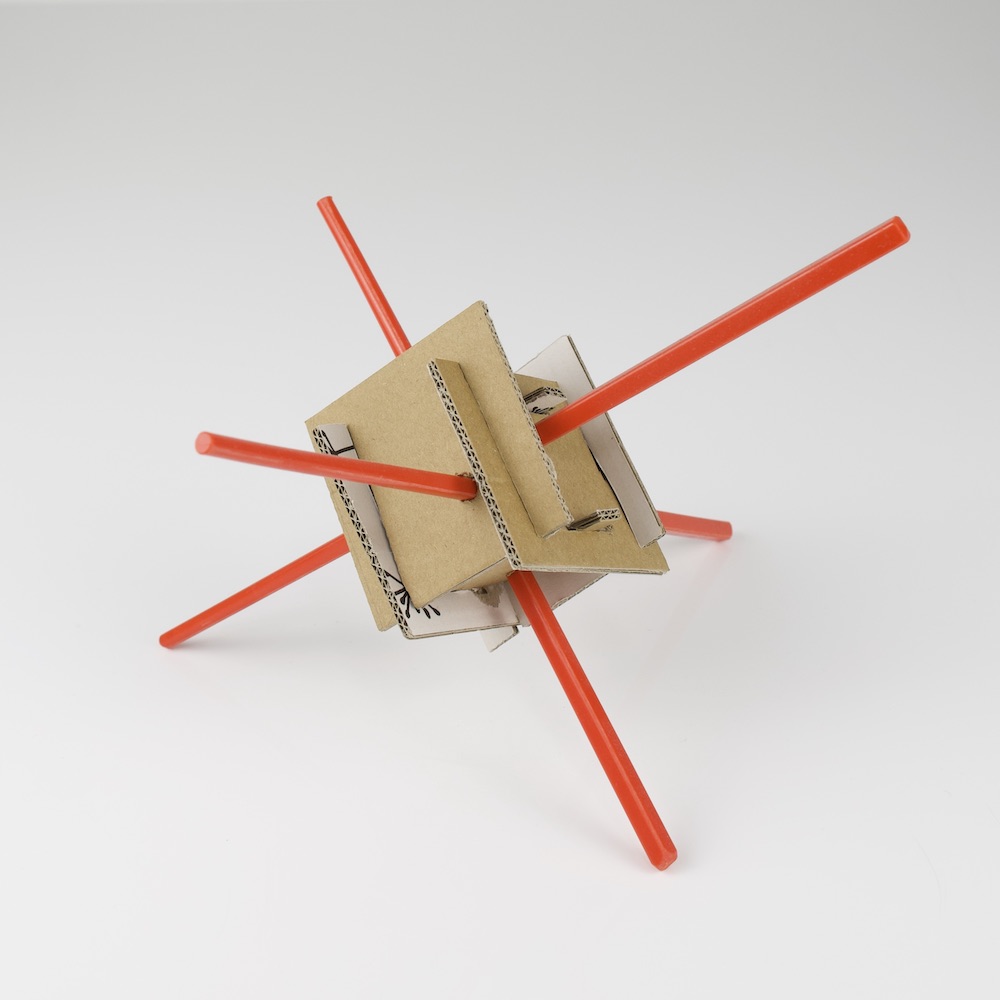 info ↓
During the development of the 2d laser cutting (acrylic) version we made a prototype from cardboard (see picture above).
The prototype seemed quite stable and shelve nodes from cardboard definitely will be strong enough to support temporary shelves with light weight objects on display.
Ideally, you have a good die (die cutting) for this (for this adjust the 2D vector files of the acrylic version). But if you have some time and good craft skills, you can make cardboard versions by hand. And many laser cutters also cut cardboard.
We will look into this in one of our upcoming "transparent factory" streams. So → plug in to the factory. 
We already messed a little bit with our cardboard prototype above in the transparent factory stream #4 (starts at 49 minutes 35 seconds).
*
More open shelve nodes
What is this? How to use it? What else is there? → Open Shelve Nodes Overview 
*
Buy, sell or support?
Want to buy or sell shelve nodes, or support us? → Click here.
*
Plug in – Join the development
The open shelve nodes are open. Feel free to use them in any way you see fit. Collaborate and build them further.
*
#openshelvenodes
#mifactorinodes