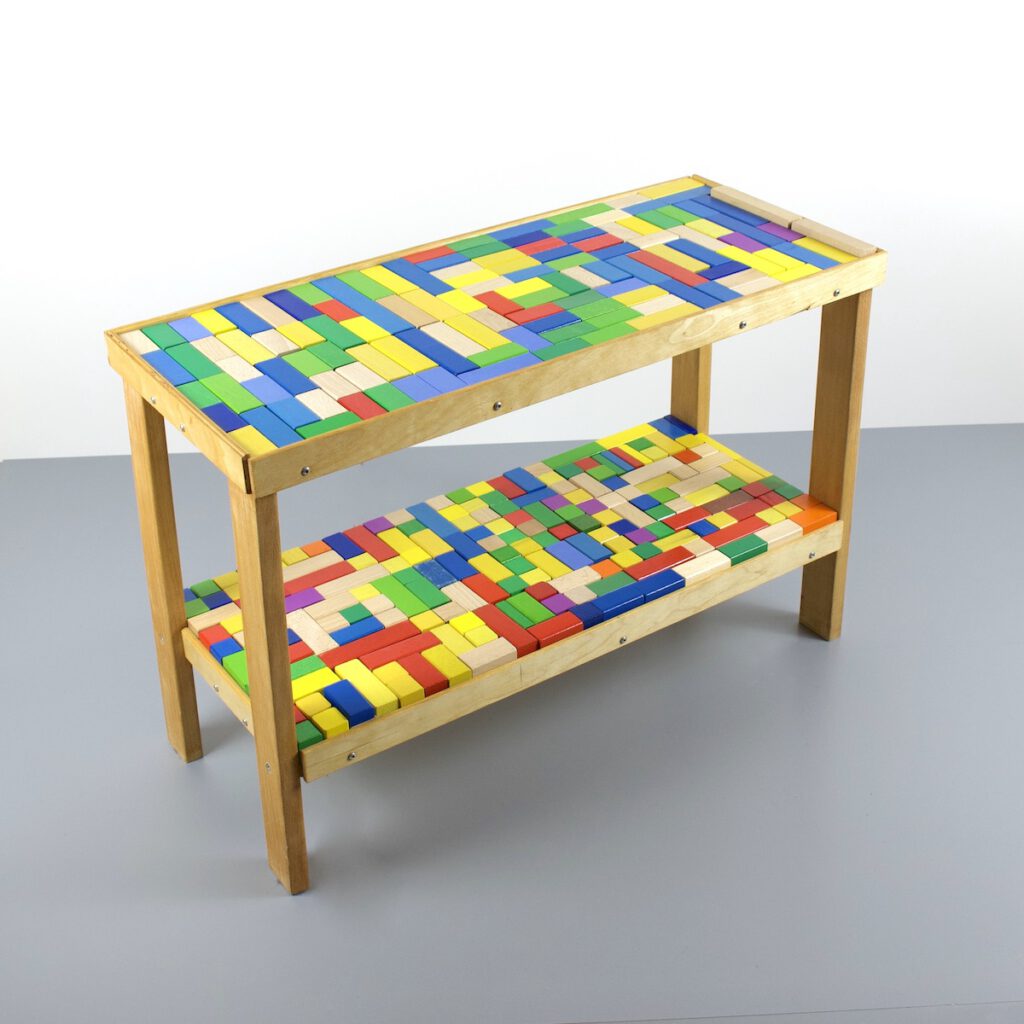 *
Circular product studies/craft projects. Building block bench.
Explanations in German. Use the built in translation of Firefox or Chrome.
*
1 Bausteinbank
pics ↓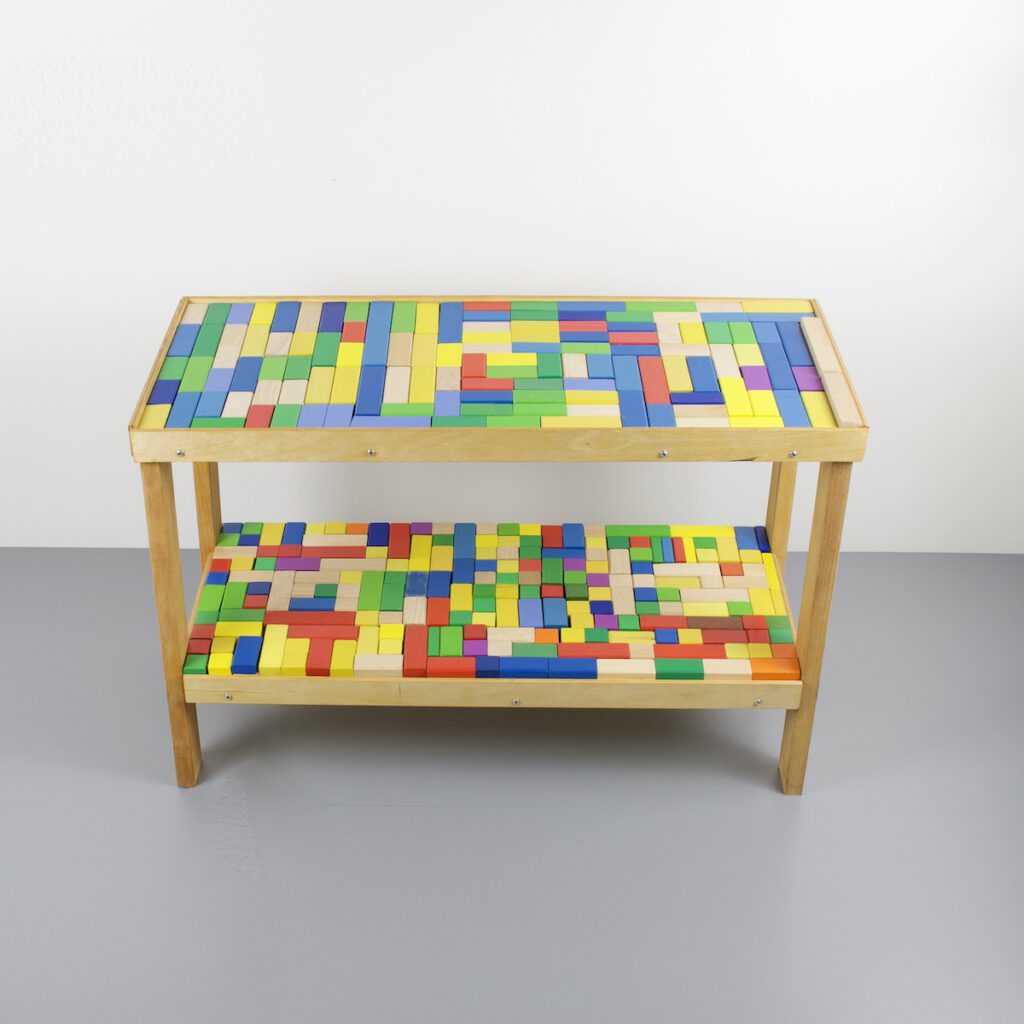 –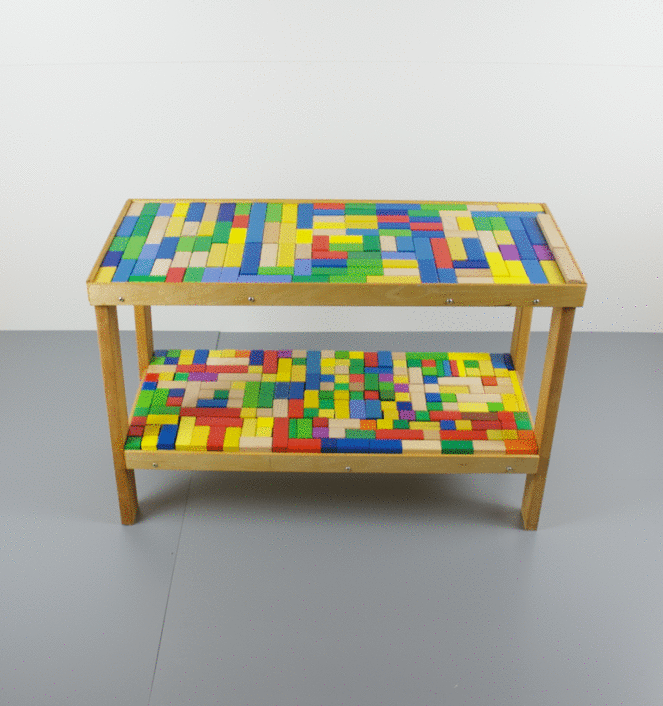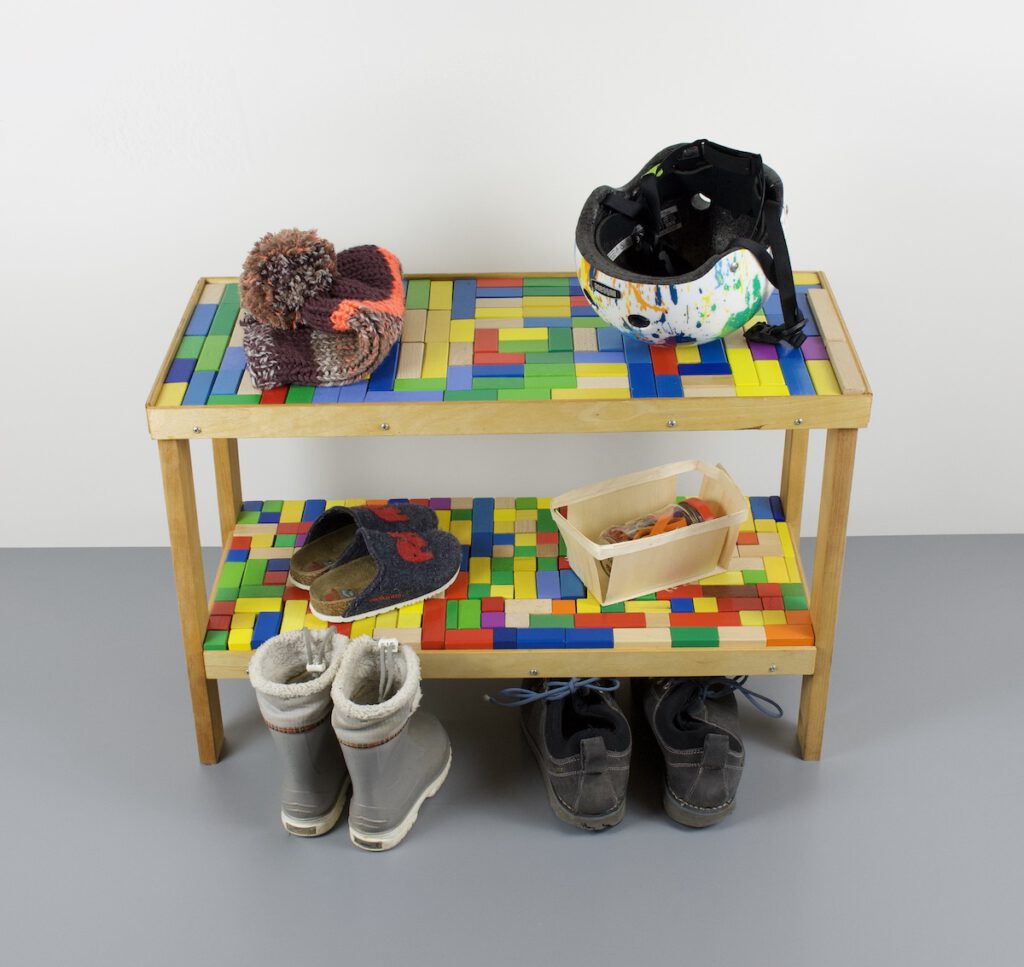 info ↓
Designstudie. Garderobenablage mit losen Bausteinen für wechselnde Mosaike.
Wegen einiger Bildungsprojekte (1, 2) gibt es bei uns eine größere Bausteinsammlung. Die muss irgendwo gelagert werden und wir mögen bunte Sachen.
Schlüsselidee sind hier natürlich die frei liegenden Bausteine. #Preuse. So eine Bank aber schluckt recht schnell recht viele Bausteine, was unter Nachhaltigkeitsgesichtspunkten natürlich problematisch ist. Als Vorschlag für ein wirklich nachhaltiges Design, ist das nur bedingt zu gebrauchen.
Die drunterliegende Bank ist im 3erlin Grid gefertigt. #modular #consistentgrid
Die Konstruktion der Studie ist aus Lattenroste gefertigt (außer die Platten) und nicht zum Sitzen geeignet. Aber das ließe sich leicht ändern.
Mehr Bilder im → Flickr-Album
*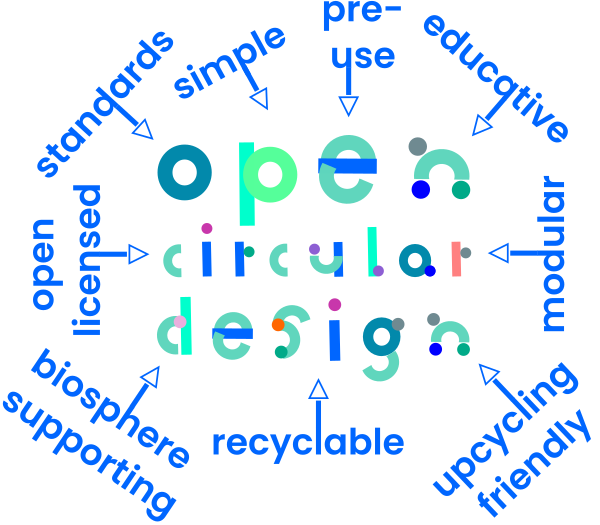 *
Eine Studie für ein Open Circular Design. Sie verwirklichen gleich mehrere der damit verbundenen Strategien z.B. Modularität, Pre-Use und Einfachheit.
*